Yeezy Wants $1Billion From Zuckerburg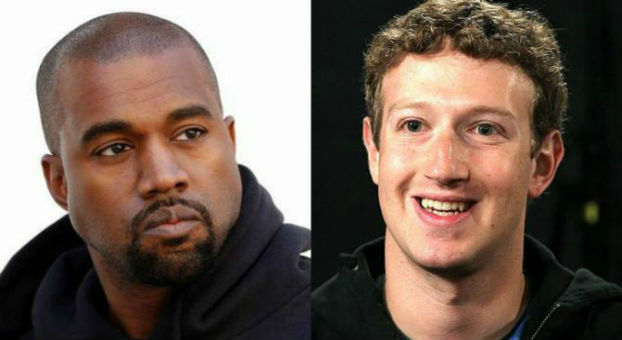 In true Yeezy fashion, US (ex-) millionaire Kanye West has made a desperate public Twitter plea to Mark Zuckerberg, begging the Facebook founder for money.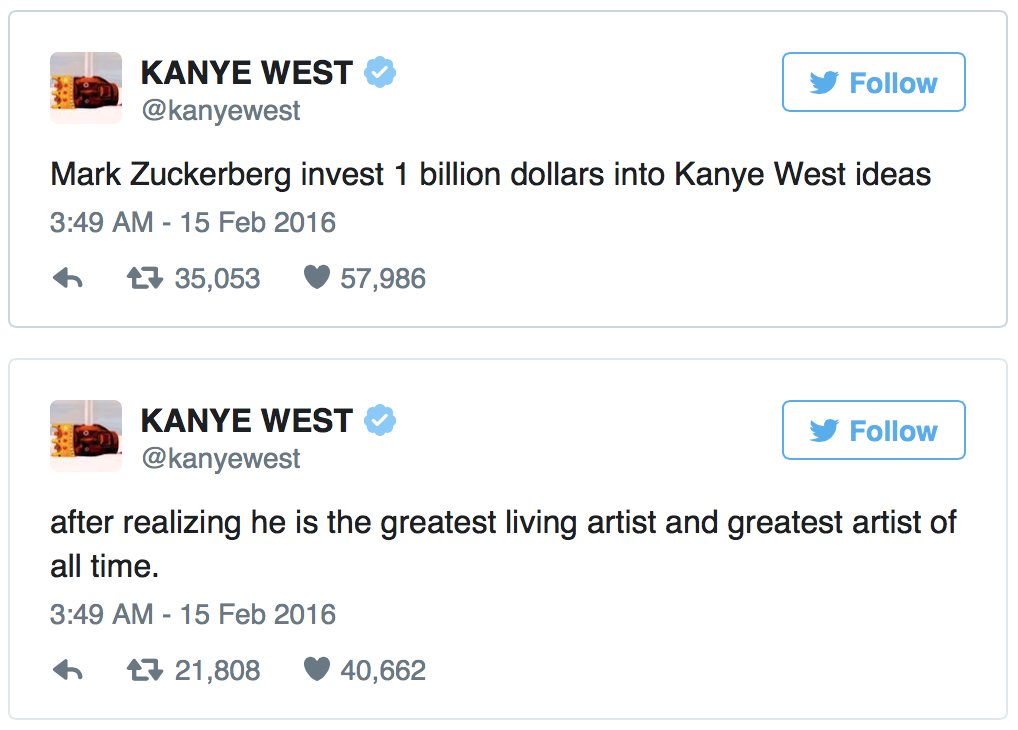 Gotta give the man credit, though – he tried his best.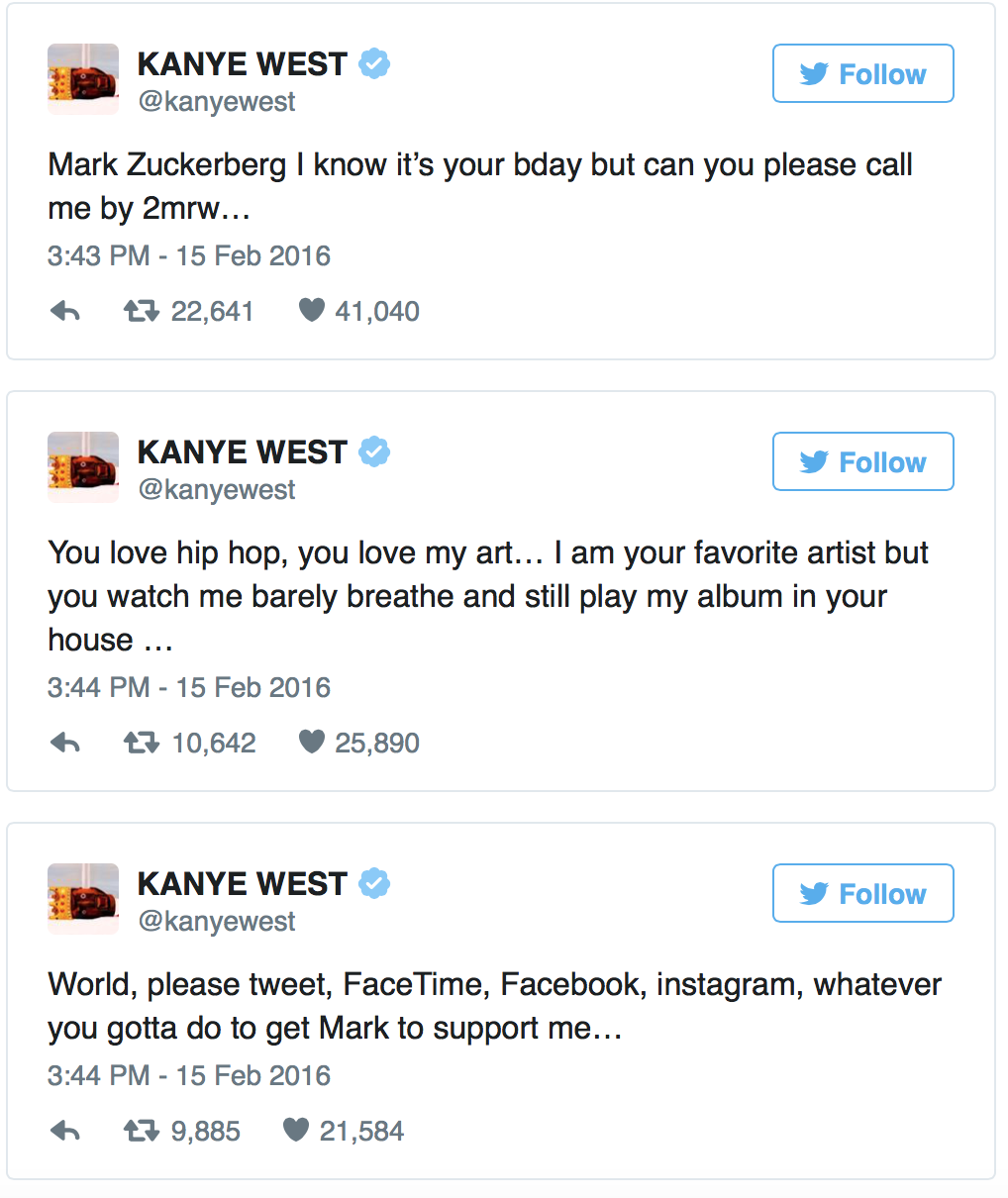 No response from Zuckerberg yet, but we're keeping our fingers and toes crossed.
This has all happened after publicly announcing via Twitter only two days ago that he was $53 million dollars in personal debt, and can no longer afford to "bring more beautiful ideas to the world".
He is the hero of our generation, after all…

But hey, at least Yeezy still has some perspective:


Perhaps he could ask the fur-clad Kardashian Klan for a loan? Or maybe sell one of his houses? Instead, he decided as an afterthought that Google co-founder Larry Page was worth asking as well. And while he was at it, he decided to shame the entire Silicon Valley region.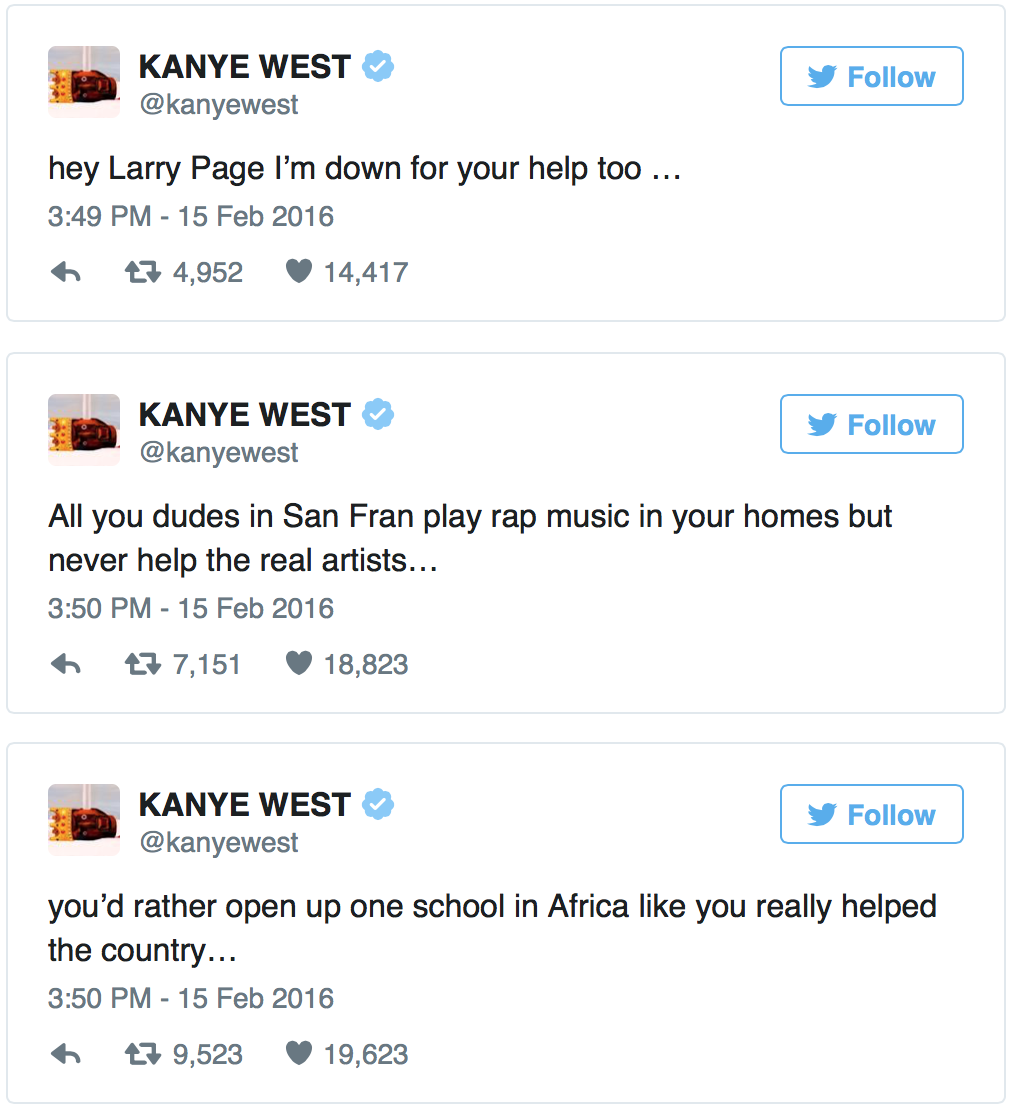 Think of the children, Kanye! The children!
But in amongst all this, Yeezy was still considerate enough to give us one piece of life advice:

So there you have it, folks.
We're not sure what else to say, other than #KanyeForPresident2020! Maybe if he makes it to the White House he'll finally decide to release the much-awaited (and long-overdue) new album The Life of Pablo.
If you'd like to relive all the greatest moments of "Kanye Going Full Kanye" check them out HERE