Jack Panther Shares His Top 5 Favourite gigs (yours or someone else's)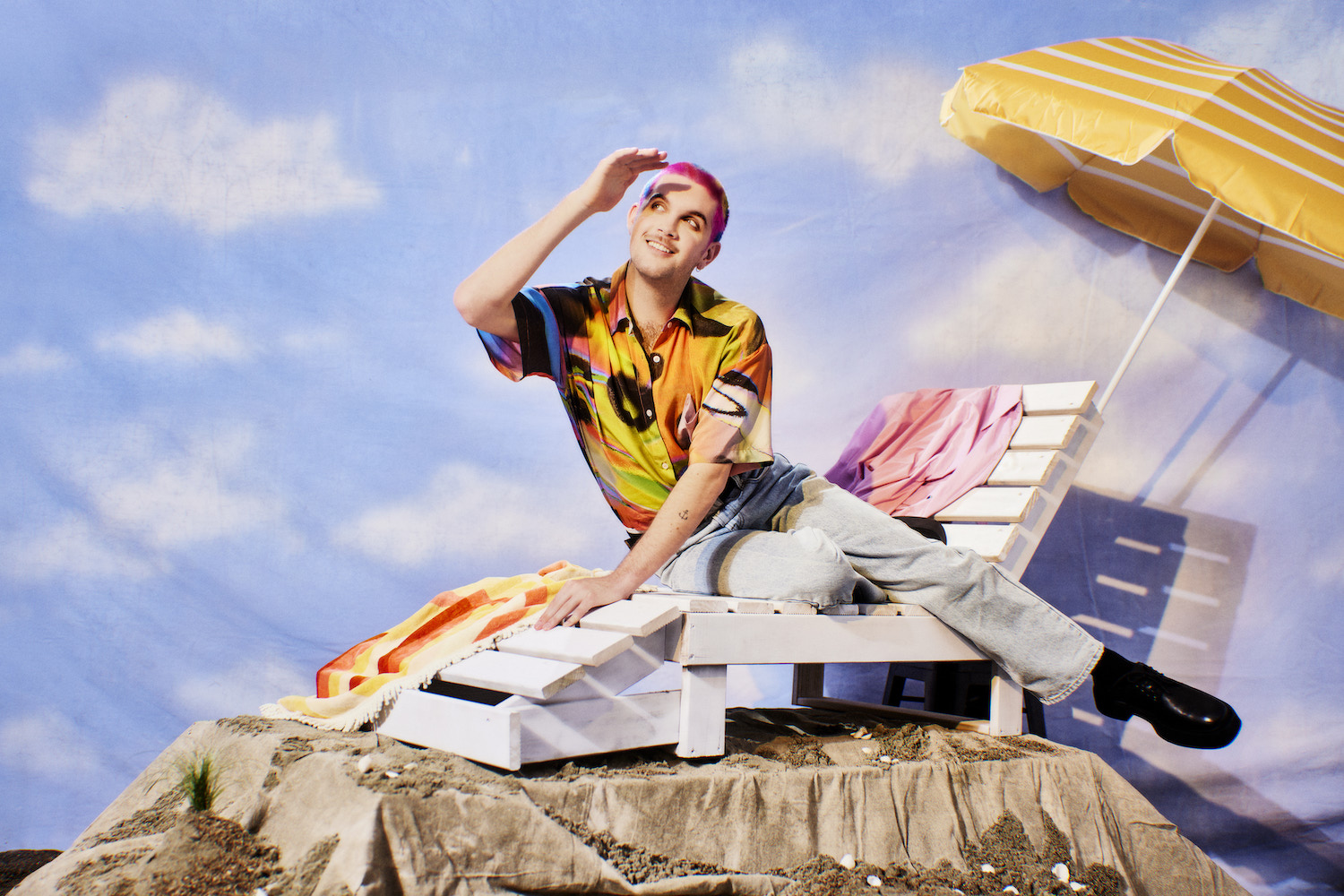 Tāmaki Makaurau-based queer artist Jack Panther recently unveiled his latest single, Weekend At Bernies arriving as an equally quirky and anthemic piece of summery pop. The first taste of new music from Jack since the release of his why don't you come over? EP back in June, Weekend At Bernies sees him leaning heavily into a refreshingly honest territory while harnessing influences from energetic pop names such as Remi Wolf, Dora Jar, and Omar Apollo. Today Jack Panther shares with us his Top 5 Live Shows/Gigs (yours or someone else's).
My last show was in Auckland at the Wine Cellar was just unreal! We sold out and it was such a surreal feeling. The crowd was so fun to bounce off and genuinely such a good time. We had this moment where everyone sat down with me as I sang SKI LIFT and it was just incredible. Nothing beats a show like that. I'm SO pumped for my tour, it's gonna be incredible.
When I first started out at university I was flatting in this huge old rundown apartment block off one of the main streets – Cuba St in Wellington. Despite needing a lot of TLC and being known as "The Ghetto Mansion" it was a great flat and we all had a great time living there. About 4 or 5 times a year we'd host really big parties, invite over 100 people and have a great time. Due to the address 1B, we eventually called the flat WUNBEE and I began running events and gigs there under WUNBEE. We'd have local, up and coming artists performing and we'd pack the apartment full of people, we had around 150 people each show!
I remember my mum won 2 tickets to Lady Gaga Born This Way Tour back when I was like 14/15. My sister didn't want to go so mum took me! WOW she came out onto the stage in a blow up vagina and it was just so epic and theatrical – an incredible performer. Little closeted gay me was at the edge of his seat! ICONIC
At Laneway a few years ago Florence and the Machine headlined in Auckland and WOAH I was just so fixated on her the whole time. The way she could command an audience was so crazy to me. Really impressive and inspiring. When she began singing Dog Days Are Over everyone just freaked out, turning around to each other and all singing it to one another. The perfect finish to a great festival!
My first show I ever went to was the Chris Brown and Rihanna concert. I was so young but wow it was a pretty epic show. I barely remember anything but still have really fond memories of going with Mum, Dad, my sister and her friends for her birthday.