Jack River Drives It Home On New Track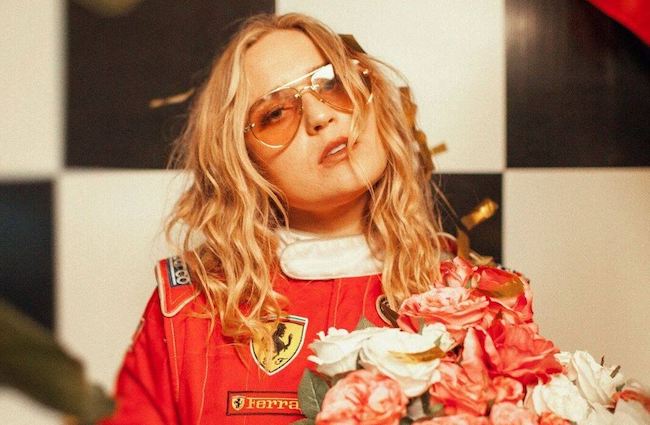 Rev your engines, sports fans, because Jack River is back with some racy alt-pop that will have your motor running hot! Her latest track, Fault Line comes with a tightly produced music video, and the best announcement of all – a tour!
Starting off with some melancholy electric guitar riffing backed by some more laid back acoustic work and a tight electronic snare/clap sound, the track sounds a little off balance, especially as the more heavy attacking electric guitar fades off almost immediately to allow for River's distinct vocals. However, when the chorus hits, it is clear that this track takes more influence from the electropop side of its heritage.
It's almost an Empire of The Sun sound (I smell a Like A Version), and it goes all in with smooth and textured synth sounds that give the track a dancey, almost head-banging rhythm to sway along with. By the time the bridge comes along, everything ties together, with the electro sounds, and the heavier electric guitar making its come back, building into a soaring finish with layered, distorted vocals.
There's a dark twist to the electropop sound, and you can tell that the melancholy vibes come from River's own experience. The track was supposedly written alone while at a party at River's own home, and there is a dark sense of isolation that comes through in the finished product.
The accompanying video is high octane, with River taking time from her busy schedule to hit the race track. The clip cuts between visuals of River singing to camera, and a forlorn and lost love between River and an unnamed racing colleague. We get to see some cool first date ideas filmed through a grainy, 70s visual style, and it all comes to a close with our Ferrari team never quite coming back together for old times' sake.
Jack River will be heading around the nation early next year hitting most of the major centres, and if this fresh track is what we can expect, then it will be in your best interest to get to the show near you!
Check out Fault Line below, and scroll through for details on the live dates!
Jack River Live Dates
FRI 16 MAR
Mojo's, Fremantle
SAT 17 MAR
Rocket Bar, Adelaide
THU 22 MAR
Howler, Melbourne
FRI 23 MAR
Oxford Art Factory, Sydney
SAT 24 MAR
Woolly Mammoth, Brisbane
Get Tickets HERE