Jaguar Jonze Nails Her Debut On 'You Got Left Behind'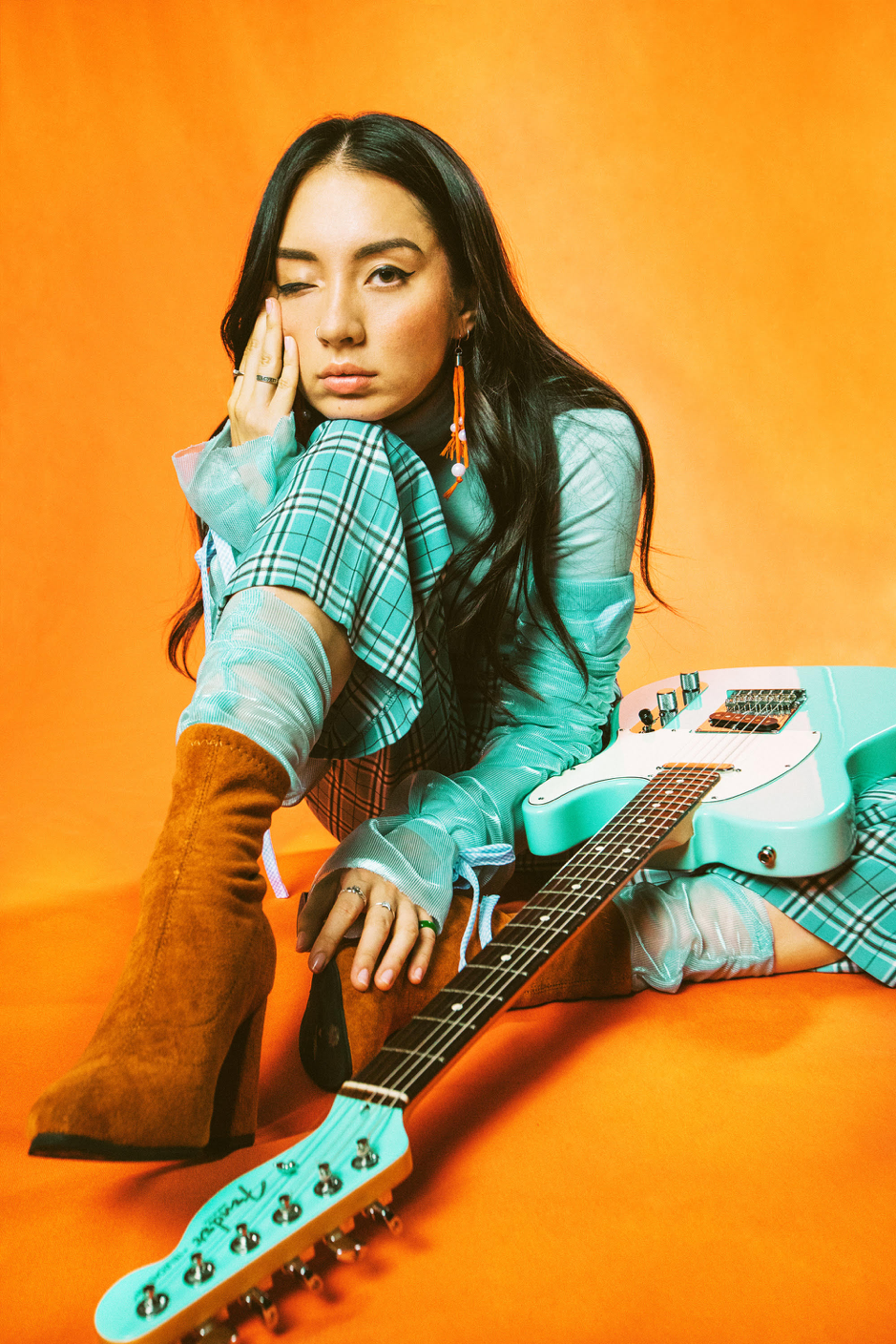 I believe in six-month's time, Jaguar Jonze will need no introduction. But for now, here's all you need to know about the industry's favourite new indie-rock act.
When you work in the management side of the music industry, it can almost feel taboo to work on or talk about your own project. However, this sentimentality has never stopped Brisbane powerhouse Jaguar Jonze from charging at her creative endeavours with full force. Better known as Deena Lynch, everyone's favourite indie artist manager (The Jungle Giants, Confidence Man) the singer-songwriter has smashed it out of the park and got everyone in the Australian music scene waiting in anticipation for more. Recently coping a spin on triple j's 2018 with Richard Kingsmill on her first release, the mileage on this release so far should give you some indication of her projects power and trajectory for the coming months and years.
Influenced by the likes of Angel Olsen and Warpaint, the debut release You Got Left Behind is like being at the bottom of an ocean, drowning in sound. There's also some Spaghetti Western vibes in the guitar production and I also get some early Last Dinosaur vibes too. The production is crisp and there's this beyond beautiful string section that enters halfway through the track and carries through till the end, which evokes feelings of reflection and emotional turmoil. There is a delicate wispiness to Deena's voice which is contrasted by a powerful chest voice belt in the choruses.
Speaking about the inspiration of the song, Deena describes it being born out of, "seeing people have a resistance to grow up and the torment of watching loved ones fall into a cycle of self-victimisation, self-harm and self-medication."
It should come as no surprise that Jonze's debut tackles the topic of mental health, as her art project Spectator Jonze sees her interview subjects about their mental health before drawing them based on how they see themselves, highlighting that we are indeed our own worst enemy sometimes.
Jaguar Jonze as an artist is an explosion of creativity and a serious contender for the Hot 100. I absolutely adore this track and I can't wait to see what the Jaguar Jonze project does in the coming months.
See Jaguar Jonze launch her debut single this September. If you're too eager, be sure to see her at one of two shows at next week's BIGSOUND.
Jaguar Jonze Live Dates
FRI 14 SEPT
The Foundry, Brisbane
TICKETS