Jeremy Loops Breaks Down Some South African Slang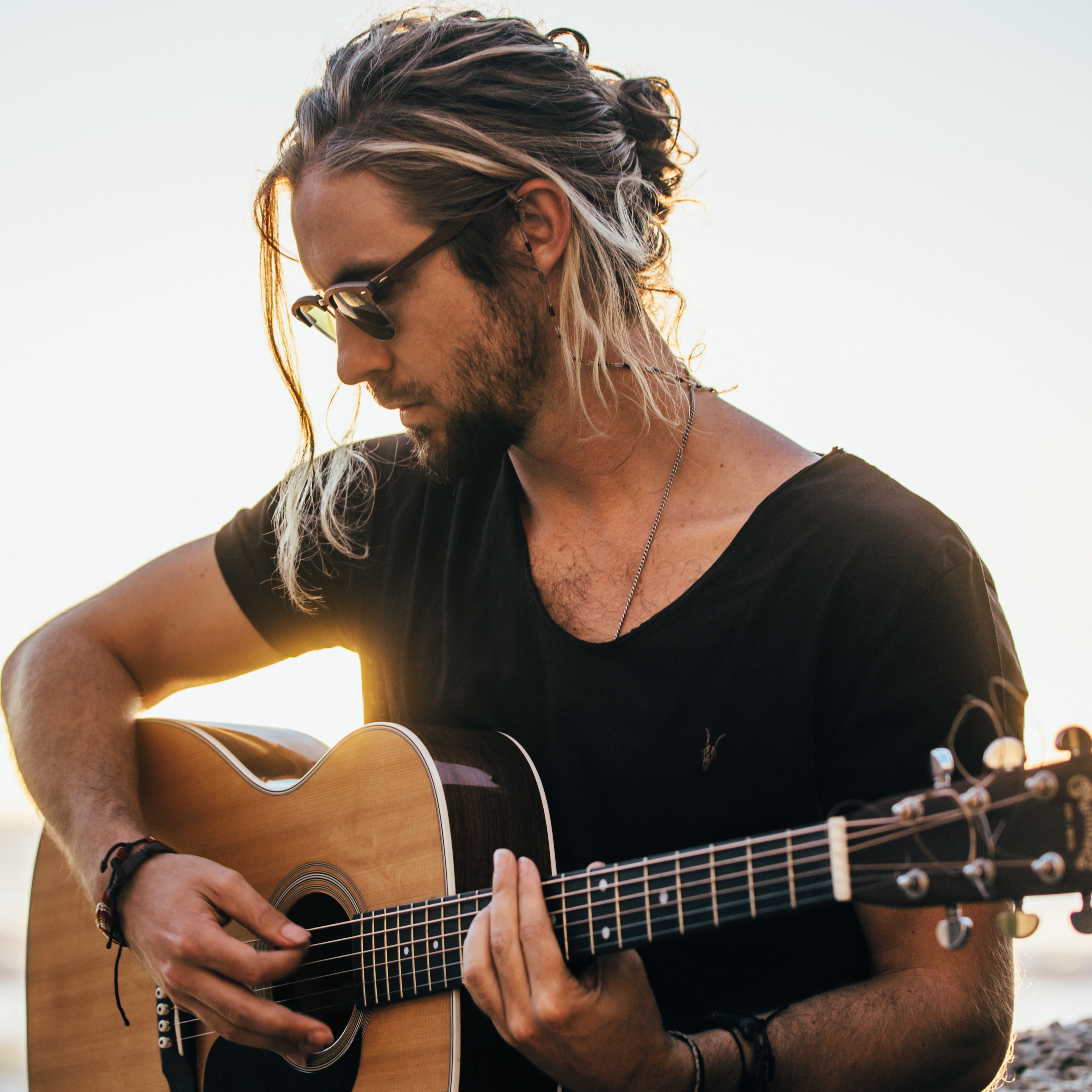 Jeremy Loops is the dynamic one-man band wonder making dense music that sounds like it's coming from a 6-six band. 'Critical As Water' is the artist's latest album, which follows his breakout debut, 'Trading Change'. Hailing from South Africa, Jeremy Loops, on the album, sings of the urgent water crisis in his hometown. It's on course to be the first major city in the world to run out of water. 'Critical As Water' hones on these themes, acting almost as a standing protest.
The artist is kicking off his Australian tour this week and he's given us a handy list of South African slag to use as we please. Jeremy Loops takes us back to school with some super handy translation tips.
Lekker: It means nice. Well, it actually means 'tasty', but is transferable to nice. Use it anywhere you need to put some positive affirmation in the mix! Lekker!
Aweh: Aweh is a greeting and one of my personal favourites. Not quite a formal 'good day', or pedestrian hello, or over-enthusiastic 'what's going on dude!' It's cool. And always light hearted. You don't greet people you dislike with an 'aweh'.
Babbelas: This means hangover. You'd use it in a sentence like, 'I've got a crazy babbelas'.
Yebo: This is an actual word in is Zulu, but we all use it so much, it's become transient and almost slang-like. it means 'yes'.
Bra/bru (pronounced brew): Transferrable with dude. Pretty self explanatory. The heavier set your South African accent, the better the bru resonates, though.
Eish!: This is an exclamation. If you're surprised, or shocked, or even disappointed, 'eish' is always appropriate. What makes this word especially powerful is that 'eish' doesn't belong in a sentence. It is it's own sentence! Now that's efficient use of language.
Hayibo!: This is also an exclamation, used almost exclusively for disbelief. 'Hayibo! Did you see what he did? I don't believe it!' Hayibo is also a Zulu word we South Africans collectively decided to embrace.
Now/ now now/ right now/ just now: Okay, so this isn't actually slang, but it's a very casual interpretation of what you understand by now. Too complex to explain here, but every foreigner who's ever come to South Africa has been thrown off by how we use now.
'Ja, Nee': This Afrikaans phrase translates to 'yes, no'. I know. Crazy South Africans. Haha. We use it as confirmation or to express agreement with someone. English speakers don't use it much, but it's a brilliant phrase.
'Siesa': This slang is used frequently in small surfer towns in South Africa, so it's quite localised. It means 'rad', and is derived from the word 'sies', which means 'disgusting'. Think of it in a surf or skating context. If someone does a 'disgusting' trick, it's actually affirmation that the trick was next level. Siesa my brother, that air reverse was filthy!
'Critical As Water' is out now. See Jeremy Loops' touring schedule below.
Jeremy Loops Live Dates
TUES 22 MAY
Capitol, Perth
WED 23 MAY
Fowlers Live, Adelaide
THURS 24 MAY
Corner Hotel, Melbourne
SAT 26 MAY
The Zoo, Brisbane
SUN 27 MAY
Factory Theatre, Sydney
TICKETS