Joan & The Giants Unveil Emotionally Charged Singles 'Beg' and 'Narcissist'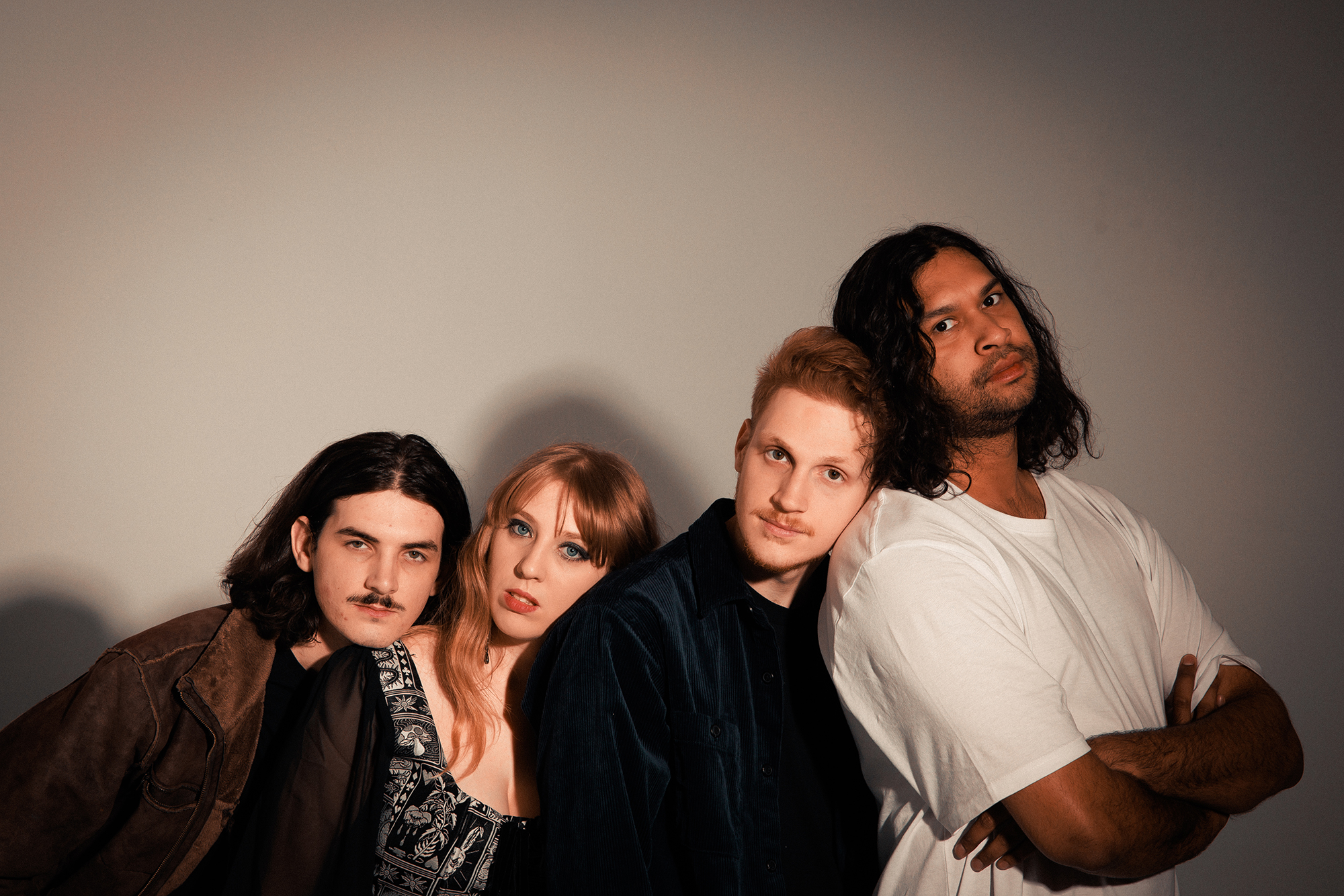 Western Australia's beloved indie ensemble, Joan & The Giants, have made a compelling comeback, offering their latest emotionally charged single, Beg, paired with the intriguing B-side, Narcissist. The new tracks come from a hectic year with a slew of WA Music award nominations and BIGSOUND Showcases.
Comparable to that gut-wrenching moment marking the end of a relationship, when your stomach knots, muscles tighten, and the air feels heavy, "Beg" unfolds as a paralysing tale of love unreciprocated. Within the framework of their distinctive indie-rock sonic landscape, Joan & The Giants infuse "Beg" with the raw emotion of unfulfilled longing, weaving together lush, fuzz-drenched guitars and enveloping synths that deliver a potent blend of passion and heartache.
'Beg' was written about a breaking point in my own relationship where we had two choices: either fight to make it work, or it's over. You shouldn't have to beg for someone's love, and this song is about those last moments when you really don't want to walk away from the person you love most in this world, but everything in your body and soul is telling you, you might have to." – Grace Newton-Wordsworth, Joan & The Giants.
On the flip side with "Narcissist," Joan & The Giants adopt a more minimalist approach, focusing squarely on Grace's evocative lyrics. Serving as an ideal companion to "Beg" in capturing the essence of heartache and the dissolution of a cherished connection, the track serves as a poignant reflection on the aftermath of a breakup. Grace's vocals gracefully navigate the melancholic journey, with the band crafting an understated yet impactful musical canvas that envelops the listener in a powerful emotional experience.
"I wrote this song on acoustic guitar, and it was one of those experiences where the lyrics all came in about 10 minutes, and the story was just there – it was complete. It was recorded raw in 1-2 takes, and we kept it quite stripped back, which allowed space for the vulnerability of the lyrics to powerfully creep through." – Grace Newton-Wordsworth, Joan & The Giants.
Joan & The Giants' latest offerings, "Beg" and "Narcissist," stand as a moving testament to the emotional complexities of love loss and music's profound impact in expressing the human experience.
Upcoming Shows
Fri, November 10 – Leisure Inn, Rockingham (WA) | Supporting Eskimo Joe
Sat, November 11 – Gosnells Hotel, Gosnells (WA) | Supporting Eskimo Joe
Sun, November 12 – Dunborough Hotel, Dunsborough (WA) | Supporting Eskimo Joe
Sat, November 18 – WAM FEST – Museum Stage, Perth (WA)
Fri, November 24 – The Bird, Perth (WA) w/ Ribs, BOOX KID and Jocelyn's Baby | Tickets