Joel Leggett Reveals Sentimental New Single and Video 'Love Is So Easy'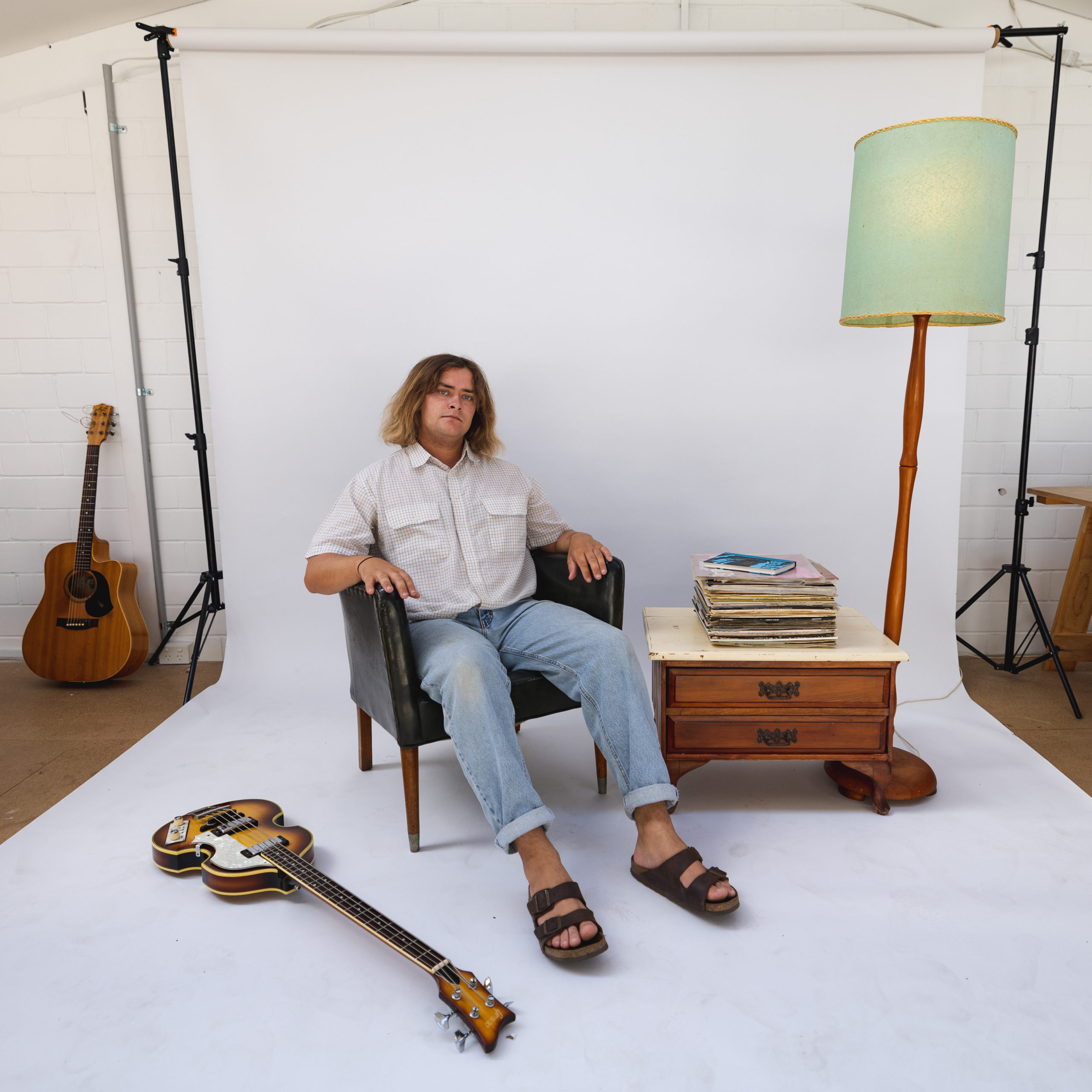 Darkinjung/Central Coast-based indie-folk artist Joel Leggett has just unveiled his romantic new single 'Love Is So Easy' – produced and mixed by Jack Nigro at The Grove Studios (DMA'S, Pacific Avenue, The Terrys).
'Love Is So Easy' is an acoustic, intimate number that spotlights vulnerability and gratitude. Underlined by finger-picked guitar and heartfelt piano chords, Joel's soothing voice guides the melody while reflecting on themes of support and camaraderie. The hook arrives with stratums of familiarity, with subtle percussion and vocal coatings emphasising the song's cordiality.
Joel talks about the meaning behind 'Love Is So Easy':
"It's so easy to fall in love with how good life can look through other people's screens. Staying off our phones these days seems to be a superpower. It feels like they have been stitched into our DNA and have been made so essential in this life. I believe we all need to support each other and spread love because that's such an easy thing to do. In the end, all we really have is each other. And dogs."
Alongside the single is the earnest accompanying music video – filmed, directed and edited by Harry Wills and James Quigley of Search Media. Shot at The Grove Studios, the clip features Joel enjoying himself during the process of recording the track and appreciating life's joyous gifts. "It shows the live and raw process of recording my single 'Love Is So Easy' from arrival to departure," comments Joel. "I was so lucky to be creative with friends and managers visiting the studio and getting involved with the process."
To celebrate the release, Joel Leggett will be taking his live shows to several venues throughout New South Wales, including Low 302 in Eora/Sydney, The Cambridge in Mulubinba/Newcastle, Flow Bar in Baara/Old Bar and Last Rites in Yaegl/Yamba. In the live arena, Joel has performed to capacity crowds across the East Coast, and has shared the stage with beloved Australian acts such as San Cisco, The Dreggs, Pacific Avenue, Didirri, Alex Lahey, Kim Churchill and Ziggy Alberts.
Taking cues from John Lennon, Ben Howard and Angus & Julia Stone, Joel Leggett's music serves as a prospering reminder to spread love and delay judgemental conduct. His obsession with melodies and harmonies from a young age has allowed him to incorporate candid language and authentic implementations throughout his art. Previous singles have been supported by Spotify, Apple Music and Australian community radio.
'LOVE IS SO EASY' RELEASE SHOWS
FRI 24 MAR | LOW 302, EORA/SYDNEY NSW
FRI 31 MAR | THE CAMBRIDGE, MULUBINBA/NEWCASTLE NSW
SAT 1 APR | FLOW BAR, BAARA/OLD BAR NSW
SUN 2 APR | LAST RITES, YAEGL/YAMBA NSW