JSTNXMLLR Drops Angsty Debut Single and Video 'Fake Fcuk'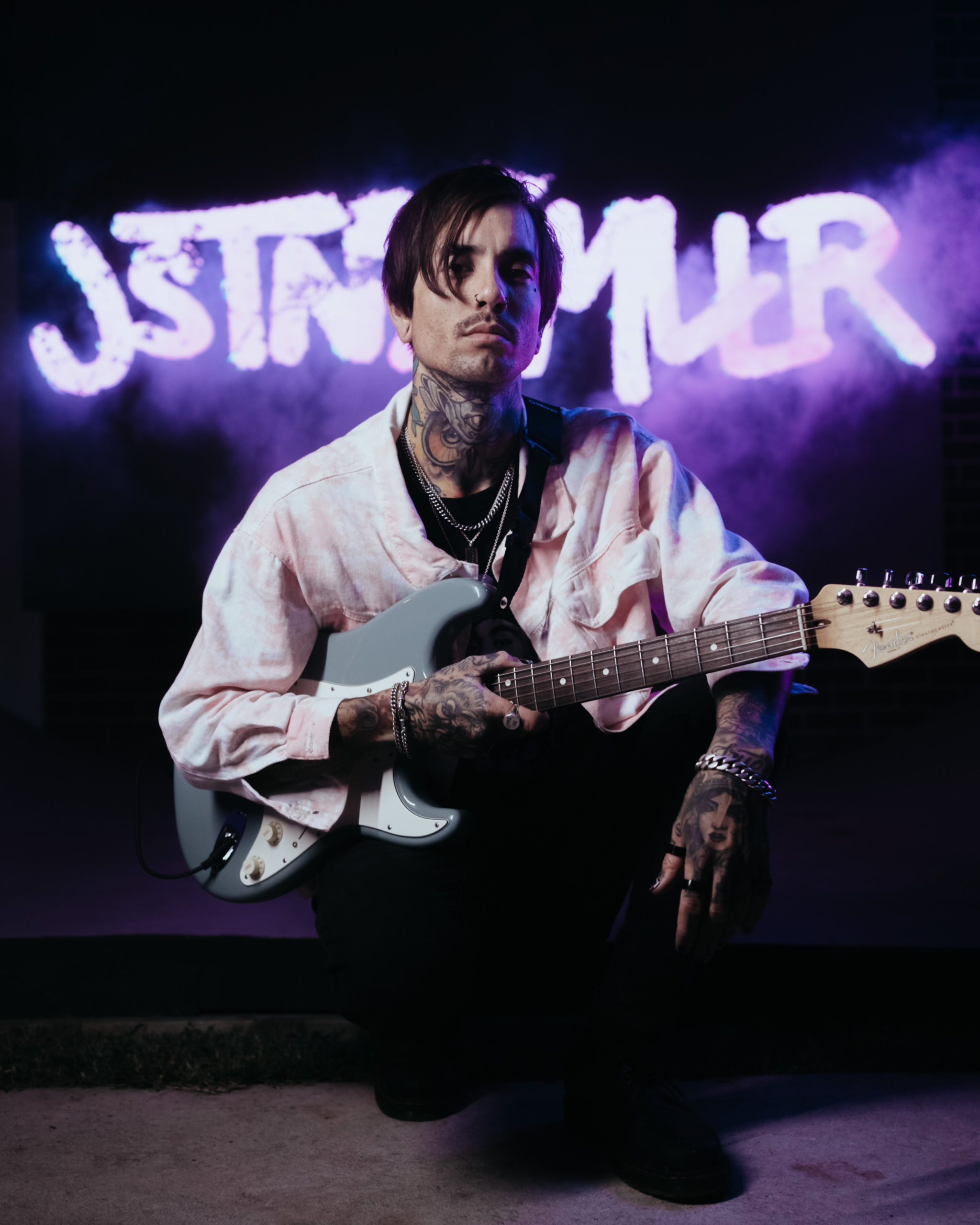 Justin Miller – frontman of Sydney pop-punk band ISOTOPES – released his debut single 'Fake Fcuk' as solo project JSTNXMLLR on Friday 1 April, and it's the throwback jam you didn't know you needed. Embracing teenage influences of 2000s rock, it teleports you back to the days of rage, skate videos and unruly house parties with a modern flair.
Produced by local legend and long-time friend Stevie Knight (Stand Atlantic, Yours Truly, The Dead Love) and mixed by James Paul Wisner (Paramore, Underoath), 'Fake Fcuk' is bursting with energy and as colourful as it is angsty. A stimulating cut of new age pop-punk, its polished production and effortless blend of styles oozes Good Charlotte vibes with blink-182 attitude and Sum 41 catchiness.
The glossy vocals bounce with a hip hop flow in the verses and soar in the anthemic chorus over infectious melodies and singalong harmonies. Crisp guitars and busy drums contrasted by buzzing synths and contemporary programming give this nostalgic banger a relevant edge. Pitch-shifted layers and humorous ambient adlibs are scattered throughout, with a Happy Gilmore sample at the end to compliment the track's lightheartedness.
"'Fake Fcuk' is about shadowing your problems from everyone like it's all a big charade. You can run, but you're still going to have to come home and face them one day," Miller says of the themes behind the song. "I feel like ISOTOPES helped me touch on some real personal subjects, whereas JSTNXMLLR is the side of my personality I feel like I've lost since my teenage years. So, it's almost as if I've had all these ideas brewing in the whole process and I finally get to be myself again."
Accompanying the track is the vivacious video, filmed and edited by Colin Jeffs from Ten of Swords Media. Shot at Miller's house with a sponsorship from Atomic Beer, the clip features an avid performance of the song in a halfpipe as youthful shenanigans play out with stunning cinematics. Overlay of Miller getting the title tattooed on his ribs and rejecting his bandmates in ISOTOPES at the door enhance the fun and rebellious nature of the track – watch until the very end for extra laughs.
Praised by triple j's Abby Butler as 'the real deal', 'Fake Fcuk' made it onto the triple j Unearthed TOPS program and the video was added to MTV Upload. If you're a fan of acts like nothing, nowhere. and KennyHoopla, then this is for you! For an artist already accomplished in the local heavy scene, JSTNXMLLRis an exciting project certain to meet the same success as his band – if not go even further.