Jungle Love Festival Announces 2018 Lineup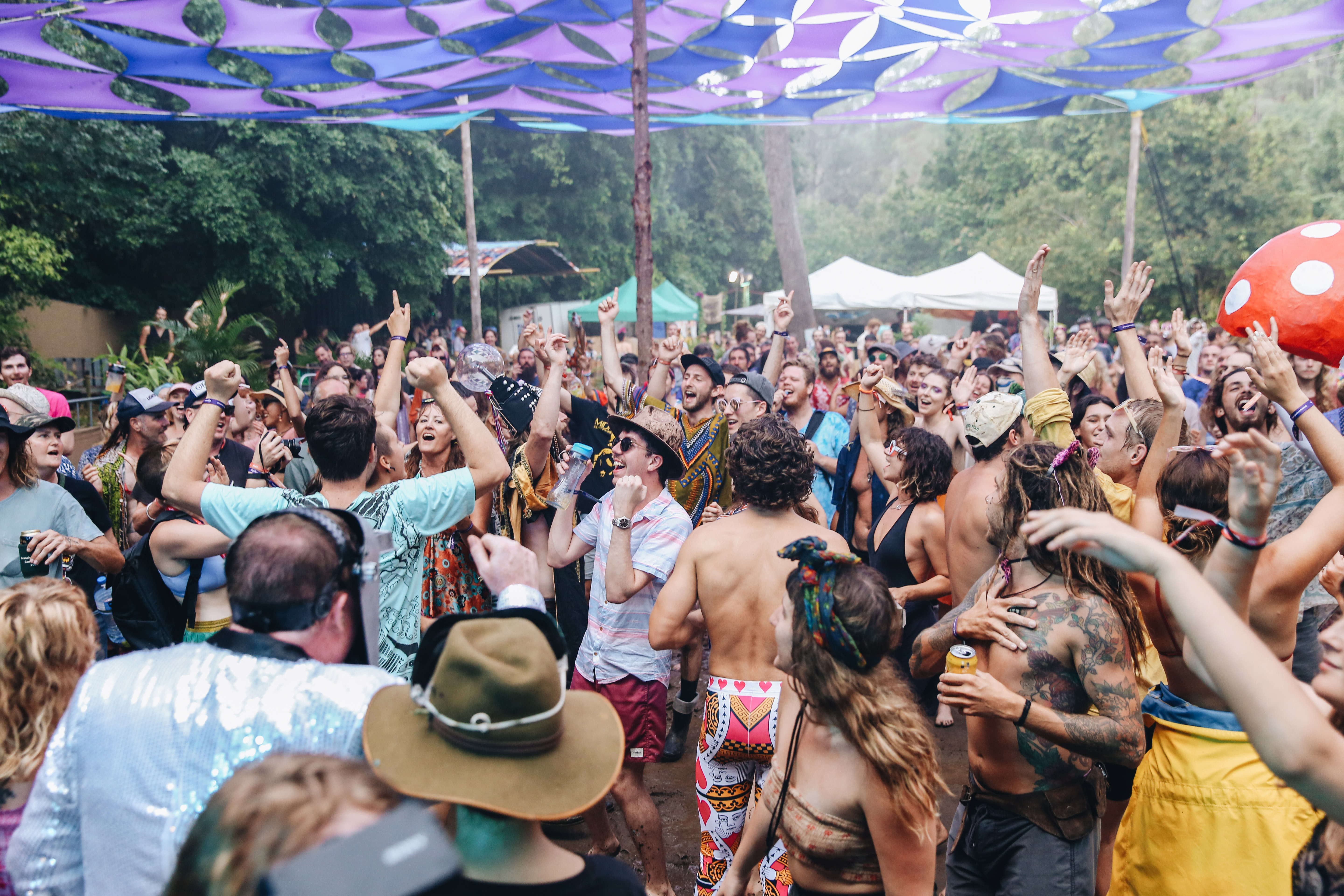 Update 29/10 8.30am: The lineup for Jungle Love Festival 2018 has been rounded out with a couple more big names including Jagwa Ma's Jono Ma, Mark Peric and The Ironing Maidens. Not to mention the full announcement of performance and visual artists and workshops.
Original Story: Queensland's most beloved multi-day camping music and arts festival, Jungle Love Festival, has unveiled its 2018 lineup. After months of teasing and speculation, it's been revealed that POND are headlining the bash in the bush.
Sharing the load with national and international acts alike, Jungle Love Festival will also have New Zealand's OPIUO leading the pack. Some other highlights who will get you moving in the mud is Approachable Members of Your Local Community, Demon Days, FeelsClub, First Beige, Full Flower Moon Band, Simi Lacroix and many more.
Jungle Love Festival 2018 runs from Thursday 29 November to Saturday 1 December. This year, it will take place to a yet-to-be-disclosed new location—moving away from Imbil on the Sunshine Coast. A sneaky reminder that the entire festival is BYO, so what's not to get excited about?
Scope the full lineup below. Tickets are currently on sale with a range of packages available depending on your desired length of stay at the festival. Snag one for you and your mates HERE.
Jungle Love Festival 2018 Lineup Announcement
Jono Ma
Mark Peric
The Ironing Maidens
Althea Beetson
The Merindas
Nice Biscuit
joining…
POND
OPIUO (NZ)
Approachable Members of Your Local Community
The Brains Trust
Baskervillain
China Bowls (UK)
CHURCH
Demon Days
Department of Music
FeelsClub
FELIVAND
First Beige
Full Flower Moon Band
Gabriella Cohen
Golden Sound
HRBRT
Jungle Love Allstars: Live Tribute to Justice
Kenta Hayashi (JPN)
L. Flora
Mad Professor (UK)
Mildlife
Mufaro & the Barehouse
Nonsemble
Omegachild
Oolluu
Polygon Woods
RACKETT
Simi Lacroix (live)
Thando