Juno Unveil Lush New Single, 'Moonboy' and Reveal 8-Bit Video Game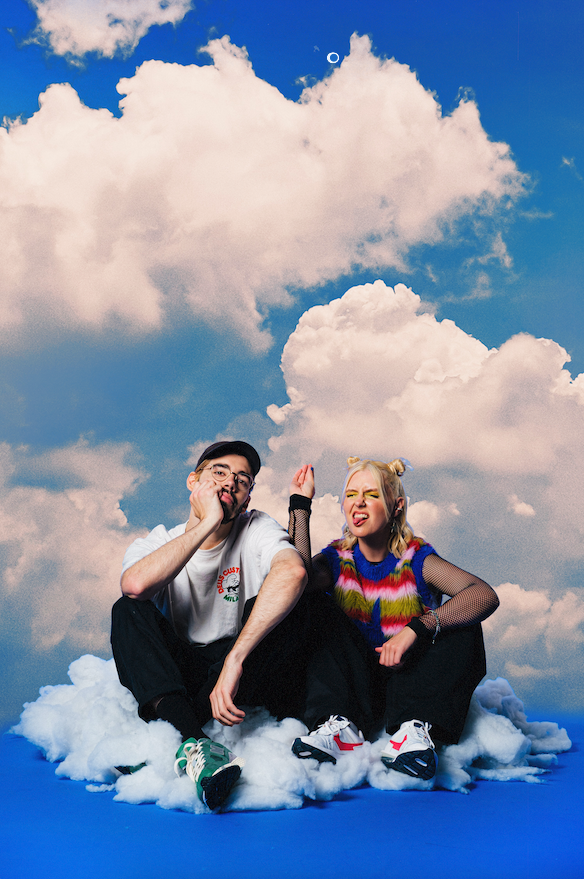 Following on from the widely-praised release of 'come thru', Meanjin/Brisbane-based alt-pop group JUNO have upheld their searing form with the arrival of 'moonboy' – produced by Taka Perry (Sycco, A.GIRL, Thomas Headon) and band member Sam Woods.
'moonboy' begins with jovial chords and the vibrant vocals of Kahlia Ferguson. The multicoloured mix is permeated with spirited beats and graceful melodies, as the song floats towards its animated chorus. While its character is elevated by liquifying 808s and stratums of harmonies, the track's lyrics delve into topics of infatuation and mindfulness.
Kahlia explains the meaning behind 'moonboy':
"'moonboy' is a song about putting people on pedestals, especially within romantic relationships. I had a moment of self-awareness a couple of years ago that, in my eyes the people I would date could do no wrong, and even when they treated me poorly, I'd make excuses for their behaviour because I was just so enamoured."
Alongside the single, JUNO will be revealing an 8-bit video game, due out Thursday, June 15. Kahlia continues: "Something Sam and I love to do with each song we release is create a little world surrounding it. To coincide with the release of 'moonboy', we decided to learn how to create our own video game. The 2D platformer game follows our little 'moonboy' character (who is also featured on the album art by @lite_mail) and his journey to the moon across a range of planets. We wanted to make something that our fans could interact with and dive deeper into the song's little universe. Sam even created a retro 8-bit version of our single."
To celebrate the release, JUNO will be supporting alternative rock band Selfish Sons at the beloved Meanjin/Brisbane venue The Zoo. This continues on from a magnificent run of shows this year, having supported the likes of Peking Duk, Pacific Avenue, CODY JON and Adrian Dzvuke, as well as appearing at Super Fun Day alongside FIDLAR (USA), Pale Waves (UK), Beach Bunny (USA), DuneRats and Ruby Fields. The group also sold out their debut headline show, capping Black Bear Lodgeat 250 tickets.
JUNO
UPCOMING SHOWS
Supporting Selfish Sons
FRI 23 JUN | THE ZOO, MEANJIN/BRISBANE QLD