Just a Gent Drops Darkly Psychedelic Music Video For "Rolling Dice"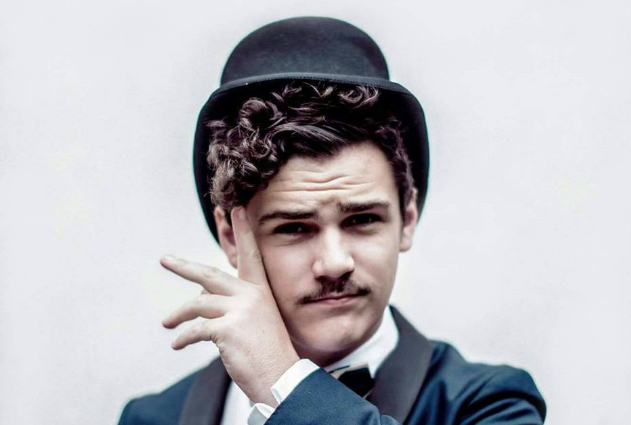 Just a Gent is captivating the electronic world today with the release of his new music video Rolling Dice. The spectacular track is taken from his EP 'Stories to tell', and captures the goddess vocals of Ella Vos and Joey Chavez.
The track kicks off with a quirky intro, and soon enough comes in full throttle with breathtaking vocals from Ella and Joey singing the heartbreaking lyrics. Labeled an "electronic masterpiece" and one of the "best electronic tracks of the year," we hear the 19 year old Australian DJ (aka Jacob Grant) blend heavy bass with melodic, futuristic beats. Kicking off with Joey Chavez's soothing vocals in the first verse, we than move on to hear the track blossom as sensational vocalist Ella Vos harmonises perfectly in the chorus.
The new hit music video Rolling Dice explores the pressures of life and the choices that have to be made throughout it. The video depicts parallel story lines, showing us that simple moments can change life entirely.
"I wanted to depict a young group of friends making two different choices to the same situation and exploring the choices they make through a visceral rollout of visuals that takes the audience on a wonderfully warped trip," explained Josef J Weber, the director of the clip.
If you also watch close enough you'll see Just A Gent make a surprise appearance in his video!
"It was a pretty crazy thing to do my first cameo in my own music video, I've never been in a video before so it was really awesome to see how everything is put together behind the scenes. I'm really excited about this film clip, can't wait for everyone to see it," he says.
Just a Gent's EP 'Stories to tell,' is the product of two years of relentless creating and also includes vibrant tracks such as Loaded featuring Melbourne vocalist Melissa Ramsay. Another huge track on the release is Heavy As A Heartbeat which was performed recently for triple j's Like A Version before an electrifying cover of 'Day n Night' by Kid Kudi with vocalist Thandi Phoenix and L-Fresh the Lion.
To all you lucky listeners that can make it to his shows, Just A Gent will be performing at the launch of the imprint label Casablanca Records Australia on Thursday 8th of September at the free event located at 256 Wickham in Brisbane.
Just A Gent Live Dates
THU 8 SEP
256 Wickham, Brisbane
Get Tickets HERE