Katija Shares Her Fave Four Female Artists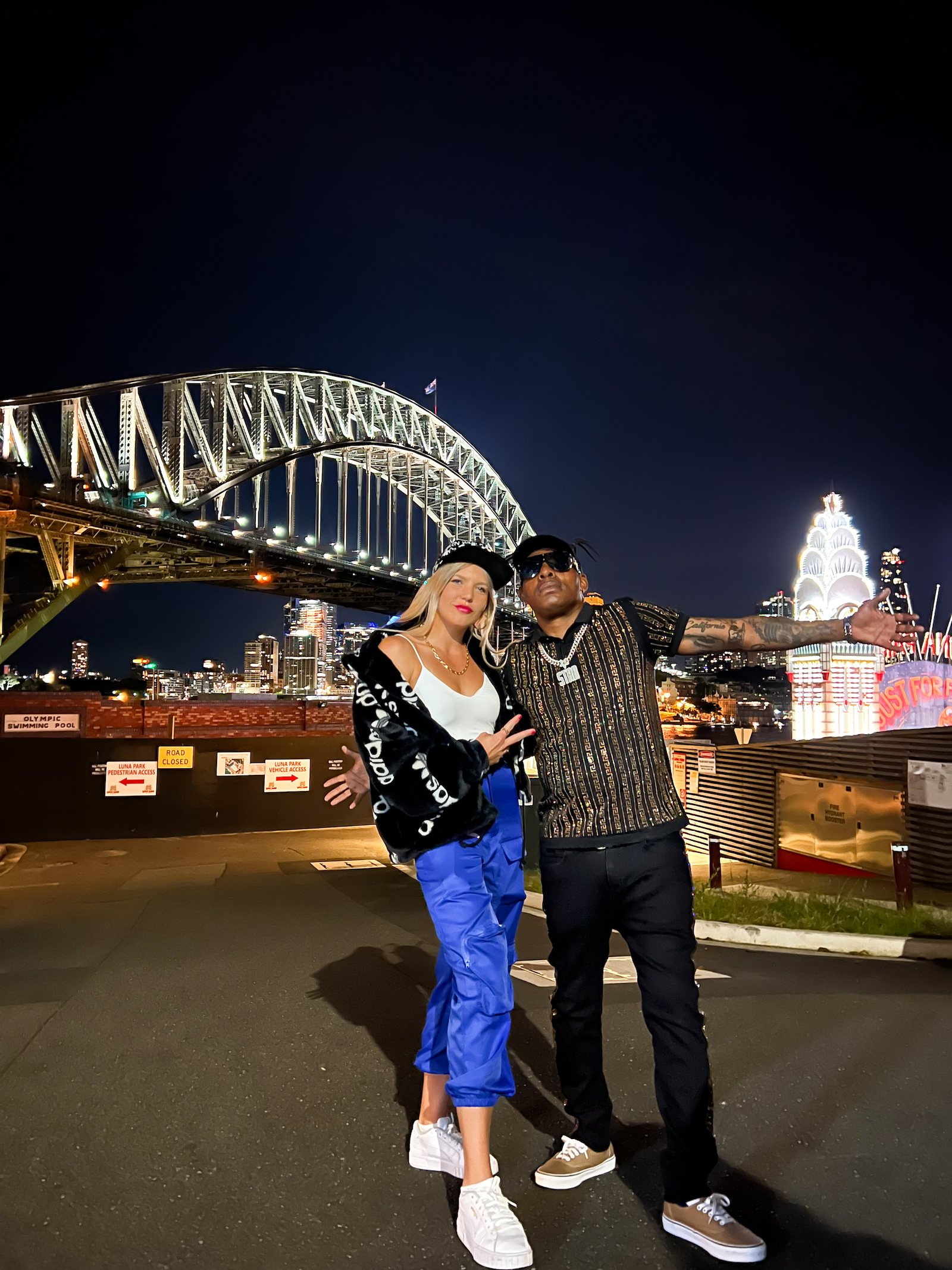 Australian rapper, Katija recently featured on Coolio's posthumous single, Do You Want It. Bringing together Aussie rapper Katija's sharp delivery with Coolio's trademark flair, Do You Want It was inspired by the music and cheek that Coolio himself was feeling while visiting Australia. Having met Coolio while he was in Melbourne, Katija's fateful in-person introduction to Coolio at the time inadvertently grew into creative and collaborative magic, with Coolio soon reaching out to Katija to feature on a new song he'd been working on. Today Katija has shared with us her fave four female artists of all time.
Ciara
Ciara was one of my first ever musical female musical influences. My performance background started with hip-hop dancing so any girl who can sing AND move her body like, phwoar, Ciara is at the top of my list because it means your body and soul can be one with the music and you can connect to the audience with more than just your voice. Her performance, rhythm and the way she moves her body especially in her song 'Ride It' I don't even have the words to describe how watching that video makes me feel… did it just get hot in here?! Not to mention her other hits like 1,2 Step, Oh and Goodies, these songs just make you want to dance and I love that!
JLo
Jlo what a POWERHOUSE of a woman! Starting life as a dancer (of which I can relate) and told by everyone that she would never be good enough to be a dancer AND a singer. But she knew the secret to living a life of your dreams and that is to always believe in yourself no matter what anyone else says. JLo should be the proof and inspiration to all for what is possible if you believe in yourself, work harder than everyone else around you and never give up or let the opinion of others stop you. I also admire the way she takes care of her health, how incredible does she look for 53! Such a positive role model for young women especially in the entertainment industry, demonstrating you don't need to take part in alcohol and drugs and if you work hard enough your career can continue to grow old as gracefully as you do.
Rihanna
I look up to Rihanna because not only is she a boss babe of an artist but she is also a mega Entrepreneur! Beauty and brains! Having my own company for 7 years I know how much time and effort goes into building your brand and running a business, not to mention multiple! She has the ability to back herself, works like superwoman and has created products and beauty lines that have empowered so many women all over the world to feel comfortable in their own skin. When a girl feels confident that is her superpower, we need more women like Rihanna in this world.
Nicki Minaj
Nicki is hands down the QUEEN of rap. Other female rappers cannot even come close, her lyrics and performance just slay. When Nicki came onto the scene and dropped Anaconda I think the whole world stopped and was like god damn who is this! You can see how much Nicki has influenced a lot of the female rappers who are following in her footsteps and trying to match her sound and energy, which is a huge compliment to her. One of the things about Nicki that stands out to me the most is that she knows how to put on a performance. The characters, accents and fun she has when performing really shines through and you can see she is truly doing what she loves.