Killboy Drop Hilarious Christmas Remix, "Little Drummer Boi"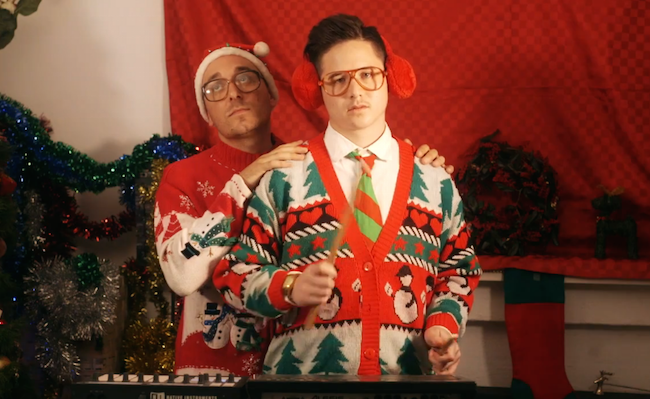 Christmas has come early with O.G duo Killboy gifting us a satirical yet sonically-satisfying remix of the xmas classic Little Drummer Boy. Not only is the festive track is actually hella catchy, it's also accompanied by a hilarious music video which features some of the ugliest christmas sweaters available on eBay.
The remix perfectly combines the dankest of hip hop instrumentals with an energetic rap flow to create an addictive sound only slightly reminiscent of the original tune. This remix certainly won't be featured in an nativity plays, with controversial lyrics like "Better leave Santa out some whisky with a snack or he gonna end up getting mad and take a sh*t up in his sack" absolutely not safe with your choir crew.
You'll most likely recognise the Killboy sound from their triple j unearthed trap remix of the classic Play School theme song or latest single I know. We're delighted and impressed by this recent christmas offering from the pair, give the track a listen and share the inappropriate christmas joy around!