King Blue Construct The Perfect Beach-Day Playlist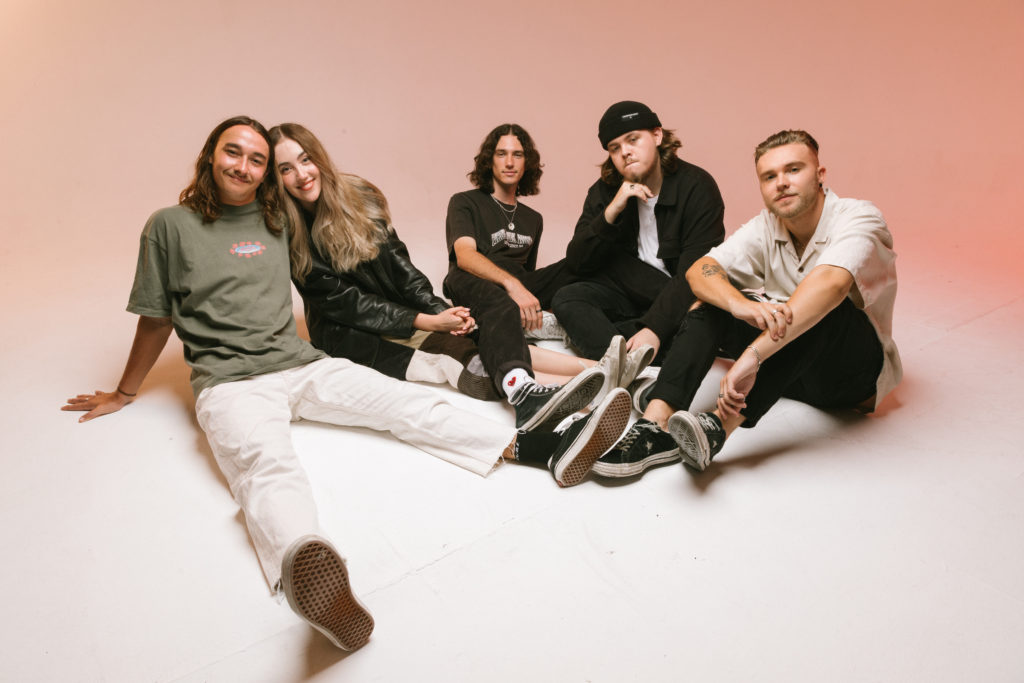 Emerging WA band King Blue have blessed our ears today with the release of their new single 'Breathless', and crafted the perfect beach-day playlist to give us a glimpse into sunnier weather.
After spending the summer sharing stages with San Cisco, The Rions & Caravana Sun they took to the studio with Andrew Lawson (Tired Lion, Eskimo Joe) to record this new single. Mastered by Grammy-award winning engineer William Bowden (The Living End, Gotye, Spacey Jane) this is the first release of 2022 from the Perth based five-piece and we're absolutely loving the tone they've set for the year. Skye Sam's melodic pop vocals and smooth harmonies carry 'Breathless' higher, ensuring the sweet coastal indie jam stays with you long after the last note rings out.
The band put together a playlist fit for the perfect beach day, see the stacked queue below:
'OH! TUENGO SUERTE' by Masayoshi Takanaka
"A classic city pop song from 1976, perfectly captures the feel of the Pacific Ocean and margaritas on the beach."
'Capital F' by Dear Sunday'
"Good friends of the band with a great sound perfect for chilling at the beach with your mates."
'Innerbloom' by RÜFÜS DU SOL
"Overall, the summer anthem never gets old no matter the time or place. Good vibes"
''Wicked Game' by Chris Isaak
"This one bleeds in and out an emotional message but ever so gently hugs you when it gets around to that iconic guitar lick. Summertime can be just as emotional as it is enjoyable."
''Man on the Moon' by Zella Day
"The absolute euphoria that this song radiates just makes me wanna drive with the windows down, clear skies, sun out, screaming every lyric at the top of my lungs."
'The Man With Fire in His Mouth' by This Cold Night
"This has just been my all-time favourite song from the moment i first heard it, every time it comes on i go into a dancing frenzy so I'll include it on every playlist I can!"
'Everything is Easy' by Rum Jungle
"It's a song I never skip and can just blast out whenever no matter where I am."
'Skylah' by Daily J
"Such a nice mellow song that reminds me of just driving down the coasts of WA."
'Illusions' by Seaweed on Sticks
"It could be the effortless vibe, sweet chords laced with juicy licks, the drumming that makes you pull that stank face or the lyrics you can belt in the car. Whatever it is, this is a tune forever on my playlist."
'Tattoo' by Death By Denim
"This track makes me feel like I'm walking across the beach in slo-mo in Baywatch even if I'm in trackies in my room."
Top this vibey lineup off with 'Breathless' for the perfect queue & if you're in Perth be sure to get to their single release show next Friday the 20th at Indian Ocean Hotel with friends Dolce Blue, Nectar & Dear Sunday.