Kira Divine Teams Up With The Boy Of Many Colors To Bring Us Summer Groove, 'Dance So Wildly'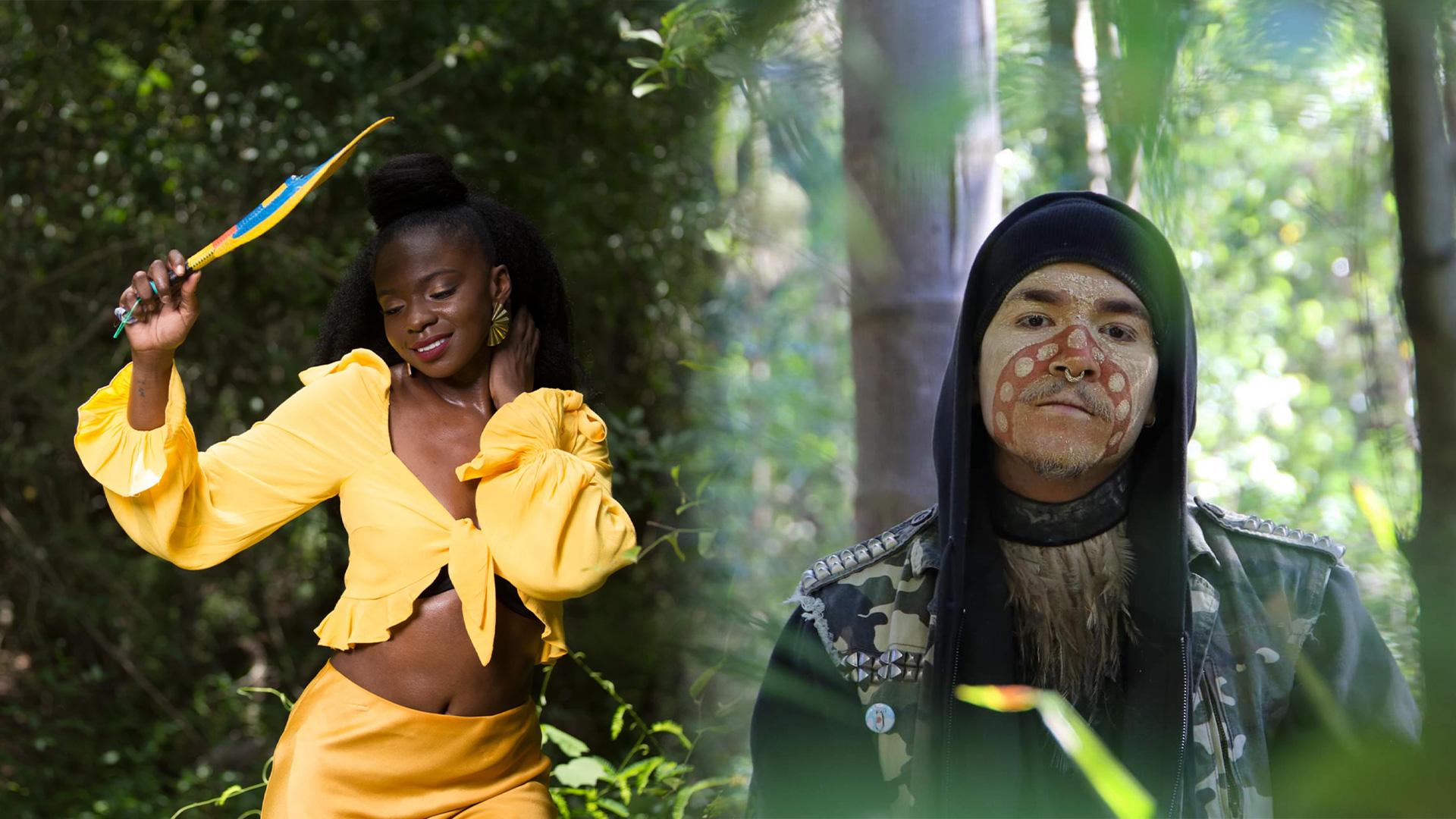 Superstar multi-platinum performer, Kira Divine has teamed up with Yidinji & Mamu rapper, The Boy Of Many Colors (Coedie Ochre Warrah McCarthy) to deliver the deep groove of a tune, Dance So Wildly. It's just shy of three minutes of pure dance floor vibes.
Dance So Wildy was co-written and recorded with PNAU's very own Nicholas Littlemore at Byron Bay's Rockinghorse studios in 2020. It's almost impossible to not tap your toes and swing your hips to this one. Divine's recognizable vocal delivery, McCarthy's feel good hook and that signature style of production from Littlemore make this a feel good tune for summer.
Kira explains the magic behind the song, "Every opportunity collaborating with Nick pushes me beyond the edge of my perceived vocal landscape. It's always exciting, fresh and new when exploring and experimenting in the lab. I've gotten to meet some amazing local acts while performing with Pnau in Australia over the years, so when presented with the opportunity to work with The Boy Of Many Colours I jumped on it. Coedie's edgy rap flare juxtaposed by my child-like vocals creates a soundscape of the future. This song is a fun upbeat journey through the prisms of music and dance. A true freedom of expression."
The Boy Of Many Colors adds, "Working with Nick was an experience I won't forget. Nick held an energy in the space that was wickedly inspiring and eccentric. I was more than happy to go with his flow and glad that I did because 'Dance So Wildly' sprang to life from it! If that wasn't enough, I came to learn that the one and only Kira Divine is the amazing singer of the hook. Surreal times!"
This sone has dropped just in time for the summer months and there is no doubt you'll be hearing this one across the festival circuit throughout the warmer times ahead. Dance So Wildly is available now, everywhere via our pals at Lab78.