Laneway Brisbane Gets Its Own Hottest 100 Countdown Party + New Act Announced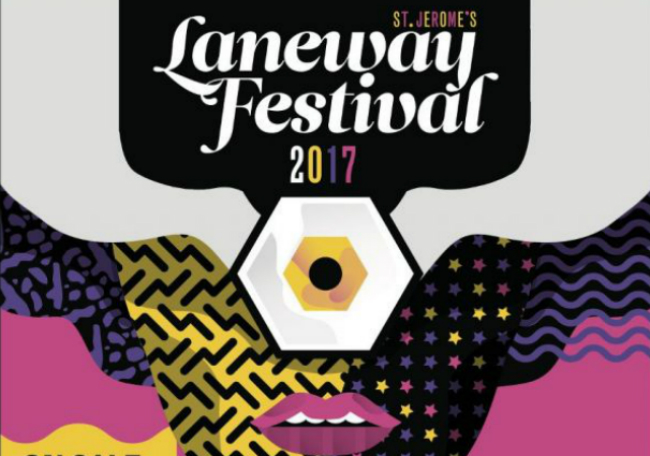 Are you one of the tens of thousands of punters heading to Laneway's Brisbane leg on Australia Day and are freaking out about not counting down triple j's 2016 Hottest 100? Or maybe you've got a mate going and you want more than anything to cheer in the Hottest track in real time together?
Well don't fret, because Laneway has decided to throw a Hottest 100 party alongside their live music stages to help negate any lingering FOMO.
The Grates' Patience Hodgson and comedian Mel Buttle will host the Laneway Brisbane Hottest 100 Backyard 'tent party'. Throughout the countdown they'll also invite triple j legends and previous Hottest 100 alumni such as Violent Soho and DZ Deathrays up to chat about 2016's songs, along with signing vinyl and merch for fans.
There's also whispers that D.D Dumbo, Glass Animals, Julia Jacklin, Tash Sultana, Nick Murphy (f.k.a Chet Faker), and A.B. Original may rock up during the party.
The countdown party will feature a live stream of the countdown, super tasty cocktails and freshly grilled BBQ treats, and some shade from the ferocious Queensland summer.
Check out the invite video below along with the full Laneway Festival 2017 lineup, now featuring King Gizzard & the Wizard Lizard, and ticket info!
Laneway Festival 2017 Lineup:
King Gizzard & the Wizard Lizard (Just Announced)
Confidence Man (Brisbane)
Dream Rimmy (Fremantle)
Genesis Owusu (Sydney)
IV League (Melbourne)
Lonelyspeck (Adelaide)
A.B.Original
AURORA
Baro
Bob Moses
Camp Cope
Car Seat Headrest
Clams Casino
D.D Dumbo
Ecca Vandal
Fascinator
Floating Points (live)
Flyying Colours
Gang of Youths
GL
Glass Animals
Jagwar Ma
Jess Kent
Julia Jacklin
Koi Child
Luca Brasi
Mick Jenkins
Mr. Carmack
NAO
Nicholas Allbrook
Nick Murphy (fka Chet Faker)
Roland tings
Sampa the Great
Tame Impala
Tash Sultana
Tourist
Tycho
White Lung
Whitney
Young Thug
Laneway Festival 2017
THURS 26 JAN
Brisbane Showgrounds, Brisbane
SAT 28 JAN
Footscray Community Arts Centre and The River's Edge, Melbourne
FRI 3 FEB
Hart's Mill, Port Adelaide
SAT 4 FEB
Sydney College of the Arts, Sydney
SUN 5 FEB
Esplanade Reserve and West End, Fremantle
Get Tickets HERE