Lessons We Learned From Big Pineapple Music Festival 2017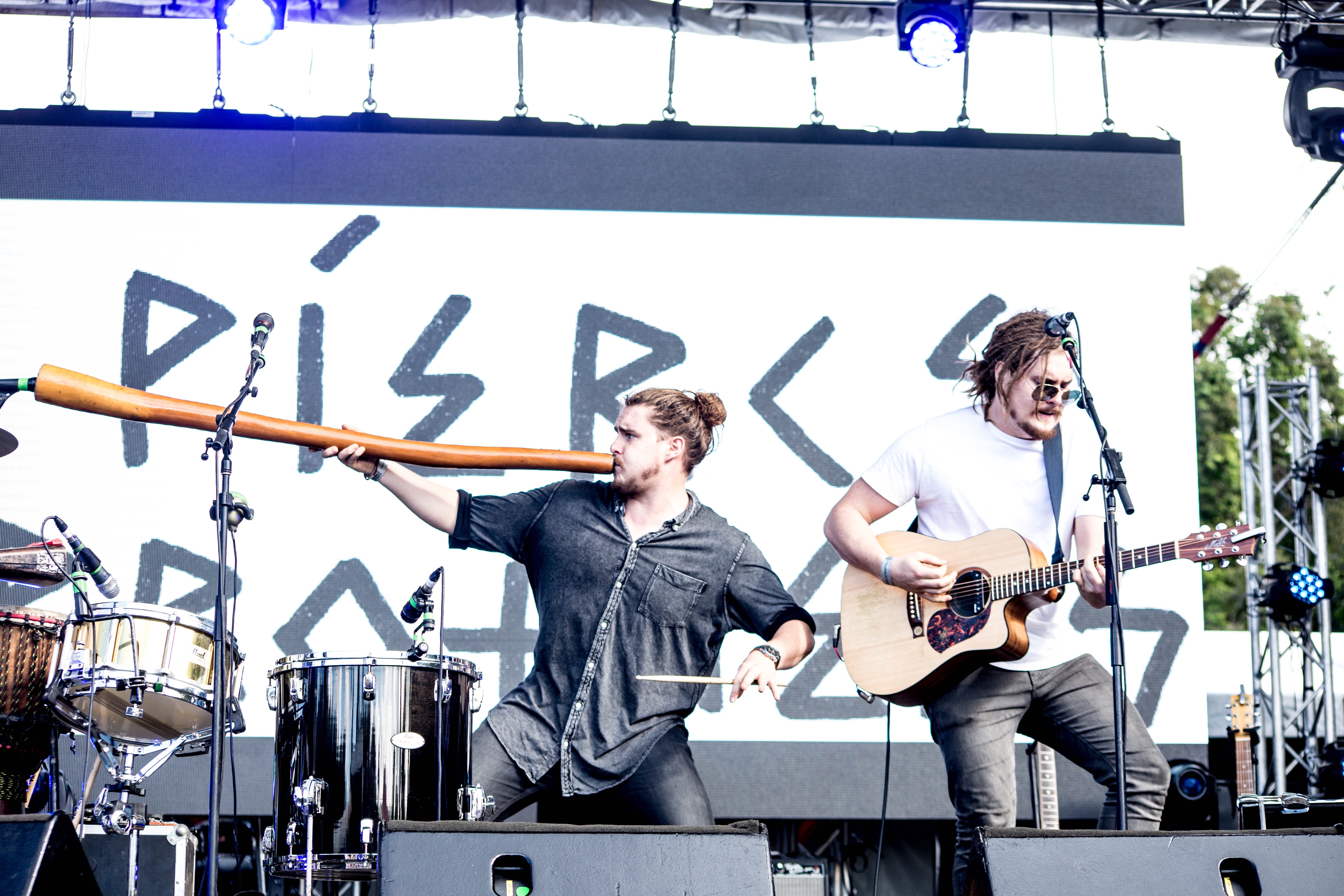 The biggest pineapple in the world is a great backdrop to some of the Sunshine Coast's best festival work every year, and this time around was no different. We were presented with so many bands, stalls, drinks and art projects that it would be impossible to cover them all. So instead of trying to half-assedly cover everything, we're going to look into what Big Pineapple taught us.
Make sure you're rocking the right clothing
We don't want to sound like Sun Mum or a seagull singing about Slip, Slop, Slap (side note: did you know they added "seek, slide" to that campaign?), but we made the mistake of not bringing the right get up. Sure, we had the right steeze going on, don't you doubt that, but what we weren't prepared for was the huge change in climate.
Donald Trump might be dooming Big Pineapple music festival by withdrawing from the Paris Climate Agreement, because it went from a toasty day time to something more suited to a Bulla Blue Ribbon vanilla ice cream. The night time temperature dropped like a rock in a pond, and if you weren't dancing to keep warm, you would surely succumb to the effects of hypothermia within minutes. Adding to our cold quandary, one of our crew ripped his pants very early in the day, and by the time the sun dipped below the horizon, there was a lot of cool breeze swirling around some very delicate areas.
In the fashion stakes, Big Pineapple had it all! From the now obligatory showing of a LOT of skin from both sexes (RIP to those people in the evening), to a top-notch set of matching outfits and costumes to some good old fashioned dominatrices, if you could imagine a festy look, you could probably find it around the field
2. Get your hiking boots strapped on tightly
For those of you who haven't had the chance to make it to Big Pineapple, or perhaps those of you who were gurning too hard to make it beyond the closest stages, the venue is absolutely enormous. Even if you didn't have to park on the other side of the highway, you were still faced with a journey across a few paddocks and up and over a lot of hills. To get from the front gate all the way down to the main stages, you would have to factor in at least five to ten minutes of transit time, and that's before you stopped to take in all the sights, sounds and tastes along the way.
Thankfully, finding your buddies wasn't too much of an issue, due to the large, easily visible ferris wheel in the middle of the venue, and also the fact that phone reception was fully functional, unlike some other, more splendid gatherings. The huge spread did mean that if you were planning on hightailing it from stage to stage to catch your favourite acts, you would probably either have to really rev the two-foot Falcon, or miss a few more songs than you'd hoped.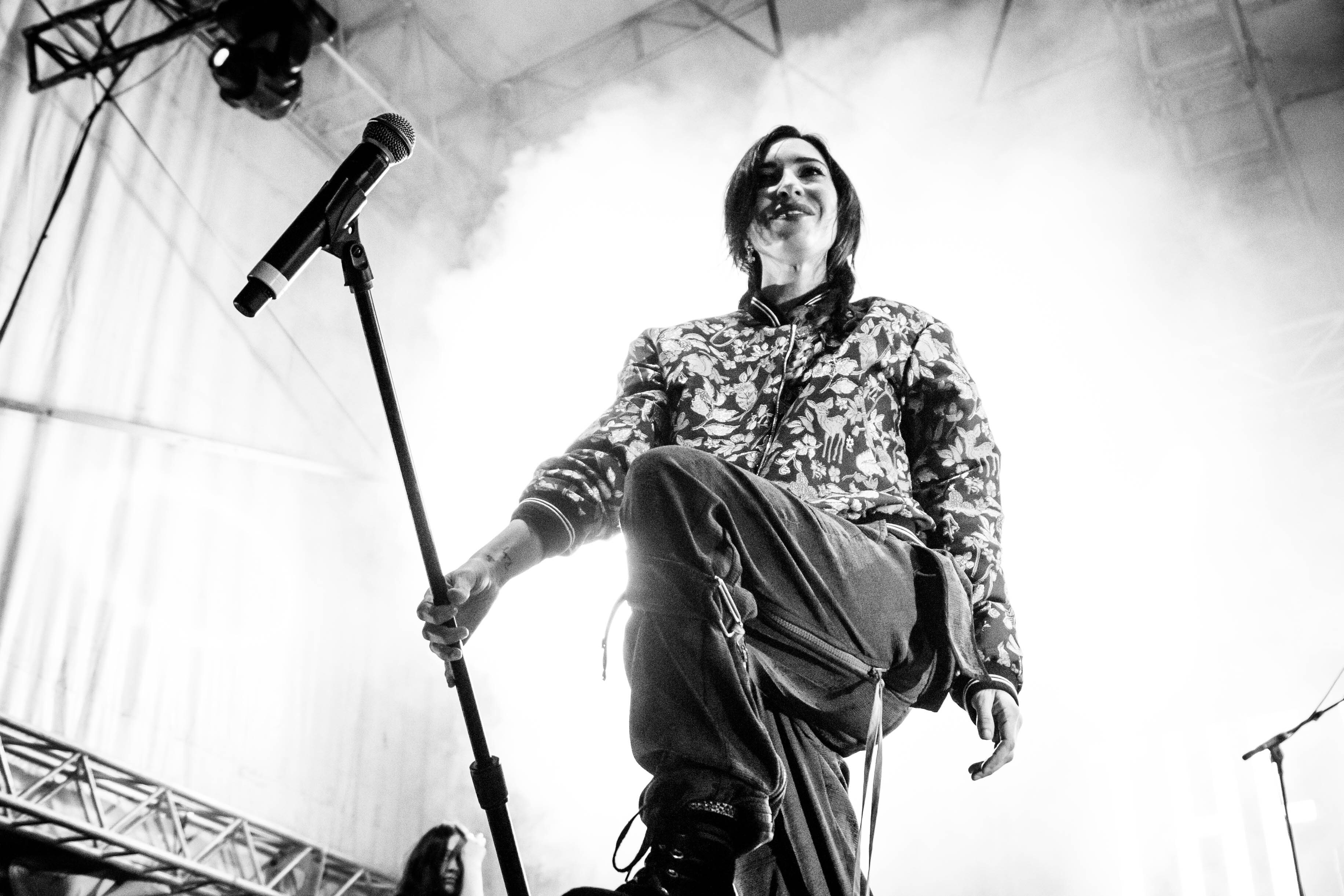 3. Become a connoisseur of fine dining
While some other festivals are happy with a pie van or some fish and chips, Big Pineapple wanted to step it up, meaning that your choices ranged from gourmet gluten-free donuts to a spread of asian delights. We settled on a classic spiral potato, some Tuscan pork belly rolls and arancini balls to satiate our mid-crunk hunger pangs. It might not be al fresco dining on the Brown Snake, but I can more than guarantee that this is the best festival food selection we've ever seen!
On the drinks end, we were a bit disappointed to find that drink tickets were still in full force at Big Pineapple. Double the lines as you queued for tickets and then beverages, and it always means that you never quite end up with the right number of tickets for the drinks you want to buy. However, the beverage selection was quite top notch, and the inclusion of cocktails was a nice surprise. We're hoping that 2018 will bring on a tap-and-go system for drink payments, or maybe some of those wristbands that Oktoberfest brought to the game last year.
4. A lot of the action is on the smaller stages
Finally, we'll get onto the music! Big Pineapple lived up to its name with a huge lineup this year. Spread across from stages (and as we said, we mean spread), huge main stage names like Birds of Tokyo, Peking Duk and Cloud Control were countered with equally raucous acts on the smaller stages like West Thebarton Brothel Party, Polish Club, LDRU and Moonbase. No matter what you liked, you were in luck, because you had options all over the park.
Some of our favourite performances were on the smaller stages, and you'd be forgiven if you never even noticed the main stage was there. Boo Seeka drew in a huge mid-arvo crowd with their groovy electro blend, and not-so-newcomers Winston Surfshirt rocked the smallest stage with some smooth and sexy hip hop-inspired tracks in the early evening, really heating up a few punters in the cold cold night. Bootleg Rascal and Goldmember also took on the medium sized stage getting crowds moving and moshing.
Later in the evening, Bec Sandridge drew in an intimate crowd with her beautiful songwriting, and it was these crowds who were the most dedicated. To catch your favourite artists on the smaller crowds later in the evening meant you were exposed to the elements, losing the safety of the masses at the main stage.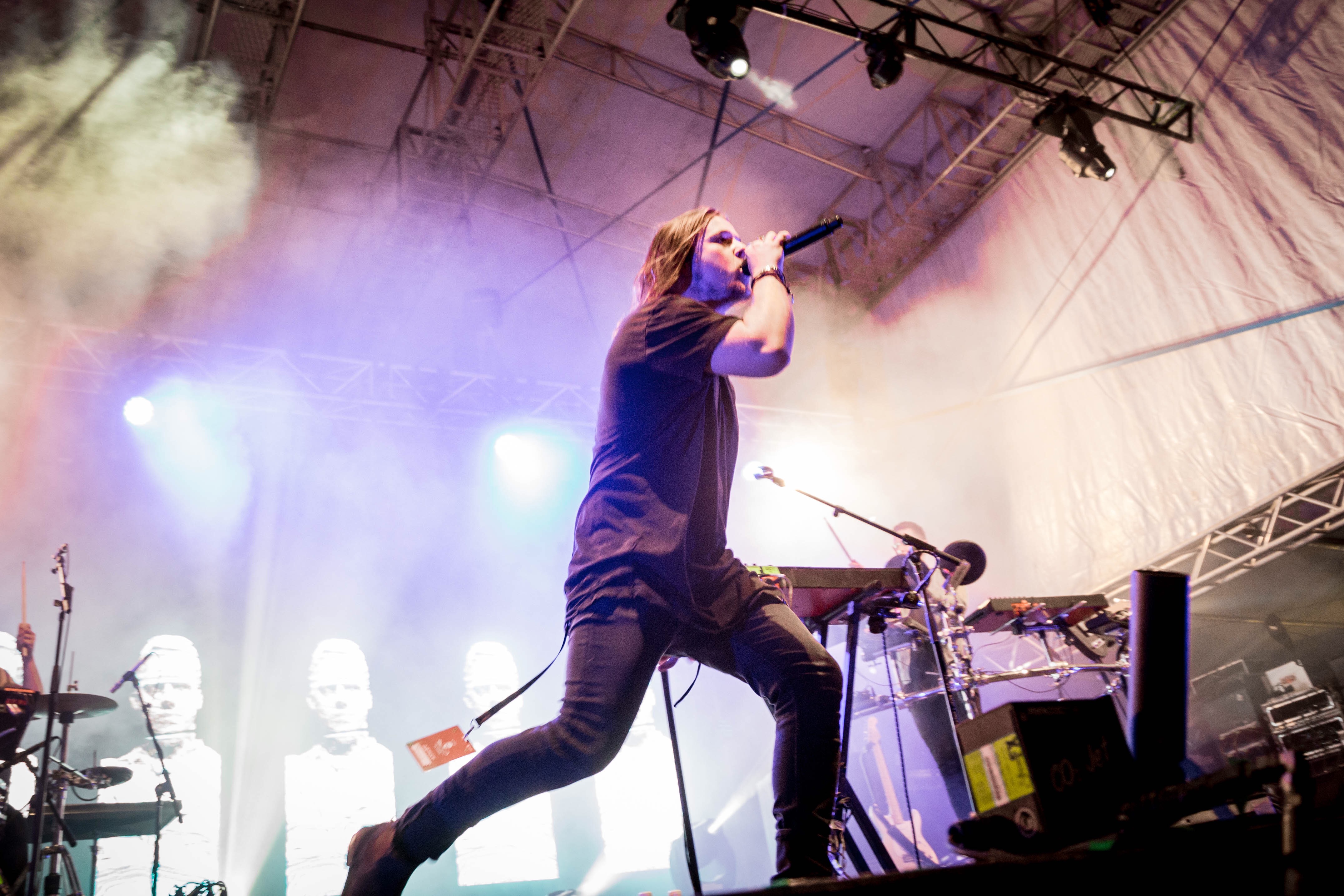 5. Get ready to mosh hard!
On the other hand, if you decided that you were going to set up in a spot on the main stage and not move, you weren't going to miss any action either. You got a great selection of different styles, and everyone who hit the main stage hit it HARD. Ocean Alley, Ngaiire, Pierce Brothers and Harts were all in quick succession in the early afternoon, and you'd be forgiven if you thought you got genre whiplash.
By the time that DZ Deathrays was rocking hard and busting out covers of The Vines, the crowd had gotten pretty massive and very rowdy. Northlane and Alex Lahey brought two very different sides of rock, and the latter nearly caused a riot with her recent Like a Version cover of Natalie Imbruglia's Torn.
Vera Blue had us swooning and The Veronicas rocked on hard, however, by the time that night set in, the crowd was feeling the effects of a dip in temperatures and everyone started to slow down. Not the folks on stage though, and Cloud Control, fresh off the back of an interview with yours truly showed some of these newcomers how it's done. Birds of Tokyo returned to the festival for the first time since their 2013 inaugural headline slot, mixing in a top spread of old and new material.
The only real let down came in the form of Peking Duk's set, and it wasn't even their fault. A technical issue saw a huge power outage in the middle of their set, and if it weren't for the fact that the dancey duo weren't too pleased, you might have thought the mischief makers had organised it themselves.
All in all, Big Pineapple brought the boom for another year, and we're sure that they're already planning another insane festival for 2018. If they could iron out a few of the kinks, namely power outages and streamlining the drink-buying process, then this top-notch day out would hit even higher notes! Bring on a bigger Pineapple next year!
Check out our gallery from the festival HERE!