Life Lessons From Byron Falls Festival, Day Three
Don't Find Your Element; Create It
Wafia looked unsettled stepping out before several hundred groggy fans to kick off the third day, but kicking into the synth beats straight up seemed to make her more at home. Her magic was in the minimalism, hardly moving around the stage and instead relying almost solely on her vocals to carry her through, and that they did. The crowd seemed to move in slow motion, floating in time to the rhythm, and things began to heat up with the familiar melody of Window Seat, in more than a figurative sense of the word – fans were brought onstage to help the band members cool down.
Once she was comfortable, Wafia was more than happy to share pieces of her life, talking about her experience of falling in love with a girl for the first time and writing Only Love.  Her Like A Version cover of Mario's RnB classic Let Me Love You was a set highlight, second only to her closing number Bodies. The crowd fell for her charm, but none quite as hard as the collapsed shoulder stack of three punters.
Don't Grow Up 
Bad Dreems are the motley crew every young rockstar-to-be would envy or idolise. The set opened to screeching guitars as the lead singer sauntered about on stage with his hands over his eyes and ears. His stage presence was something of a young child throwing a tantrum, which somehow perfectly suited their rebellious sound. By the second song in, the energy had risen to new heights; shirts had come off in the crowd, fans were screaming out the words, and it seemed like every second person was up on someone's shoulders. As everyone danced through the set in gumboots and ponchos, heads were filled with feelings rather than thoughts, and it felt good to be young.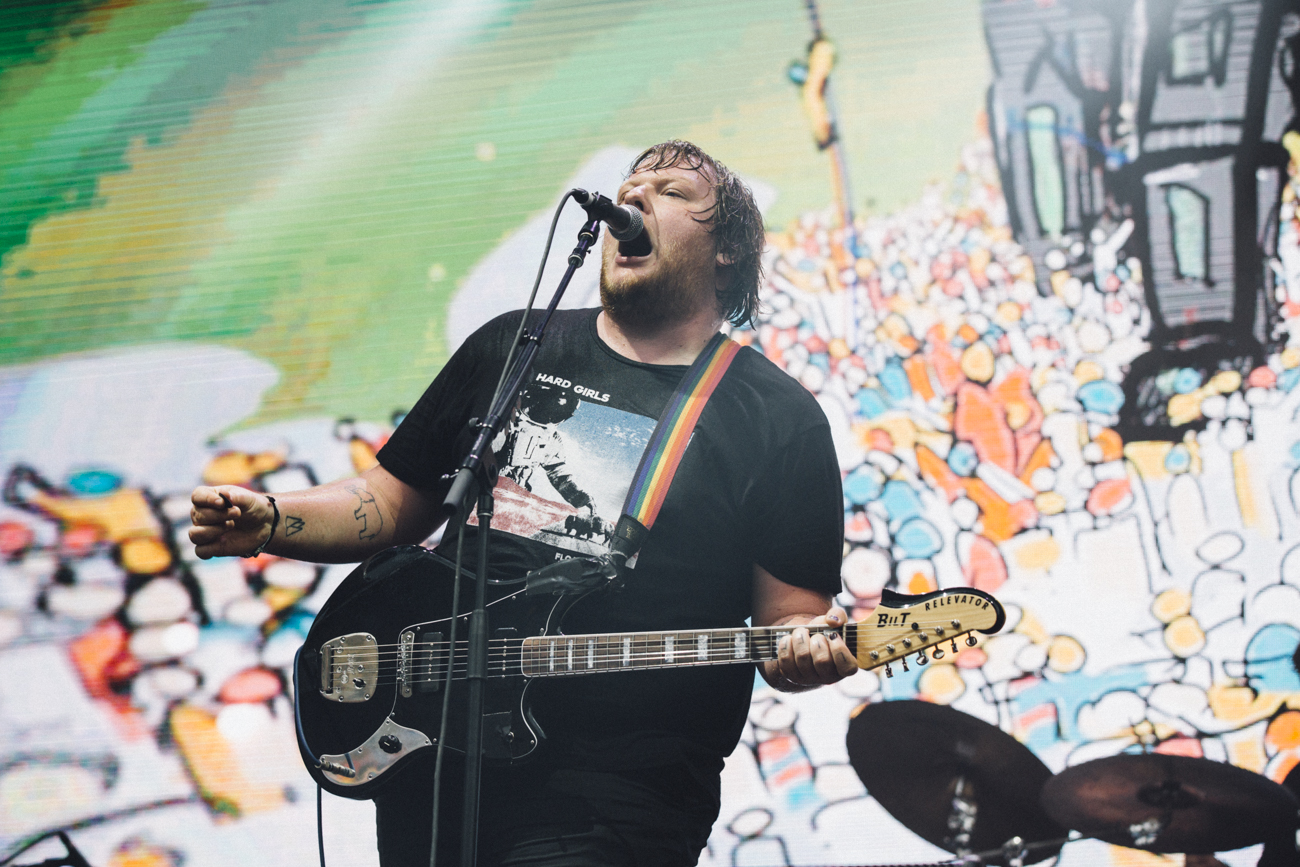 Don't Drink Anything Out Of Your Shoe 
It's official: The Smith Street Band are beyond the era of shoeys. Leaving the festy festival ritual in 2014, the lads delivered a rain-stopping show which, after the torrential downpour, made for a joyful reawakening. Even so, the mud was thick enough after the rain that anyone wearing thongs had taken to wearing the straps curved around their ankles just to avoid losing them.
Smith Street showed their love for cover songs, one being a note perfect version of The Killers' When You Were Young, and the crowd sang out with gusto, heads in the front row thrashing wildly.  Although it was always going to be a challenge to top a Killers' cover, Smith Street tracks Passiona and Death To The Lads went down like syrup amongst a crowd of fans who knew every word and relished every soaring electric guitar solo. The performance was a pure expression of joy, and somewhat more wholesome sans-shoe-drinking contest. Start your 2018 off right.
Don't Worry, Be Happy
If planet Earth were to choose a man and a woman to spend their days spreading happiness, it would be sibling duo Angus and Julia Stone, purely for the almost child-like harmony of their angelic voices. Their easy sound seemed to permeate the walls around the toughest listener, leaving all defences open, and the dwindling rain drops made for an almost cinematic scene.
Through I'll Be There and Just The Way You Are, the performance was like a meditative experience, but their note-perfect cover of Dope Lemon's Uptown Folks flipped the vibe on its head. Their old-school hit Big Jet Plane was a set highlight, but for all its enchanting harmonies and perfectly placed instrumental licks, it wasn't enough to keep all of the crowd as the rain started up again. as enchanting as their live version of the tune was, replete with sweet harmonies and perfectly placed instrumental licks, the crowd became disenchanted by the rain and began to leave. Meanwhile, the hills only a few hundred metres away were being used as muddy slides, and punters emerging as brown snowmen. What a time to be alive.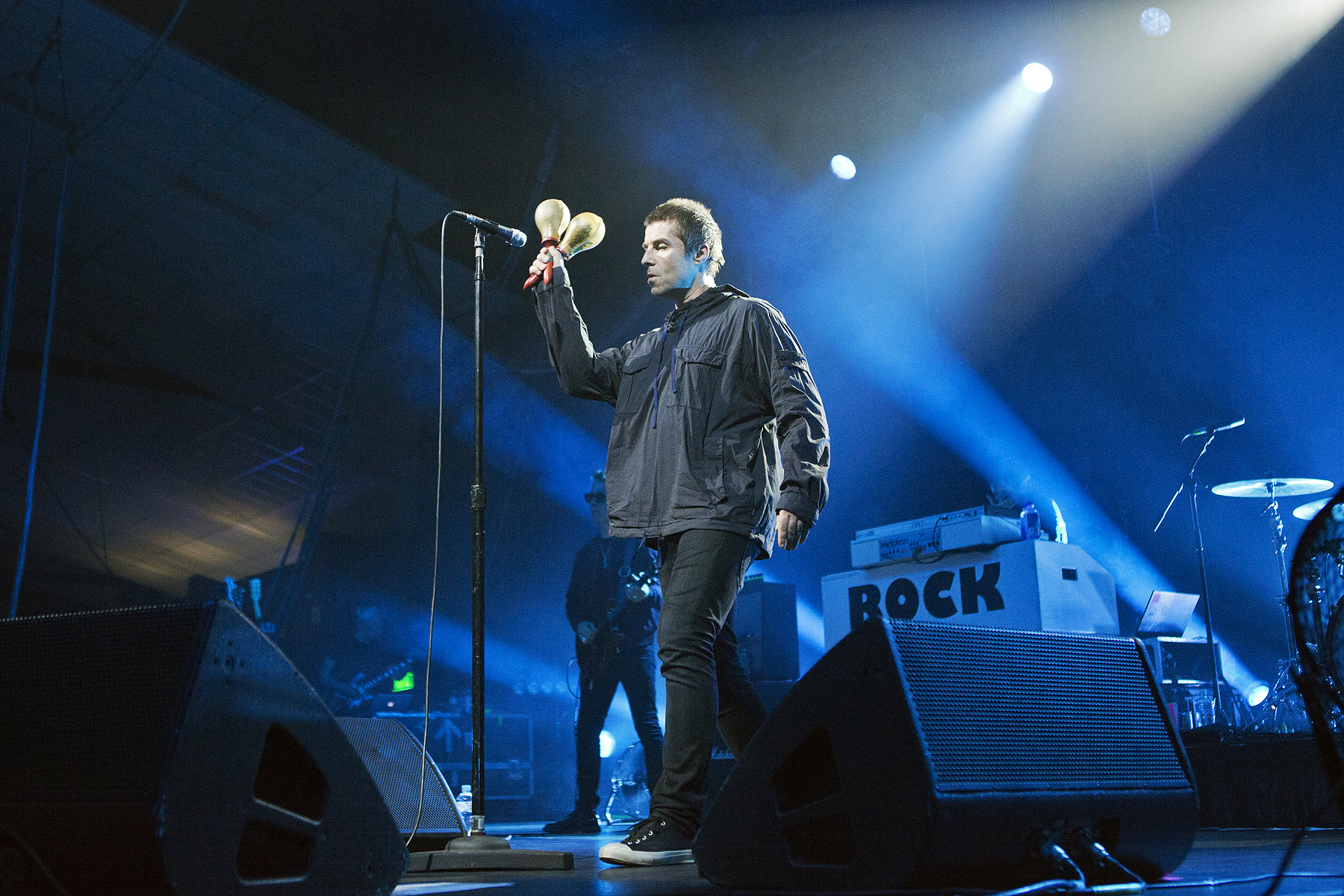 Don't Forget Where You Came From 
Even for those less-informed humans amongst the Falls crowd, Oasis sits somewhere within their consciousness, and within Oasis, Liam Gallagher. It was a set to add to the planner, featuring plenty of his former band's classic hits, drums, guitar, and lighting capable of setting off an epileptic fit.  Even amidst all of that, it was Gallagher's intensity and rock 'n' roll attitude that set him apart from every other act on the bill. Through Rock 'n' Roll Star, For What It's Worth, and the Oasis hit Morning Glory, he maintained his rock 'n' roll authenticity, even when an ambling guitar and country vibe seemed to infiltrate the set. He finished the set with one of the great rock 'n' roll classics of last century, Wonderwall – because of course he did – and it was glorious. The entire parkland seemed to sing Things might have changed for Gallagher, they haven't changed much. He's still the sort of intense character who makes shaking maracas look like a life or death pursuit, and the punters still love it.
Don't Go On Without A Plan  
An unplanned DJ set is basically an oxymoron, and Peking Duk had lined up a string of hits and filler beats to last their whole set, as well as possibly the most bogan introductory video ever made. The rain beat down on the thousands of punters standing in the mud watching on in mild hysteria as the video called, "Make some noise if you want to get absolutely Peking Dukked!" Streams of people flooded into the mosh pit and surrounding hills to the sound of the duo's most popular songs played by violins.
A Peking Duk set is probably the only place you could expect to hear the words, "Let's get real sweaty wet", so that should be considered an achievement in itself, but most impressive was the range of tracks from every conceivable genre that they managed to mix in. From Seven Nation Army to Drake and even The Vengaboys, it was a mixed bag, but still every element meticulously planned and executed. Also, smoke cannons are never a bad idea.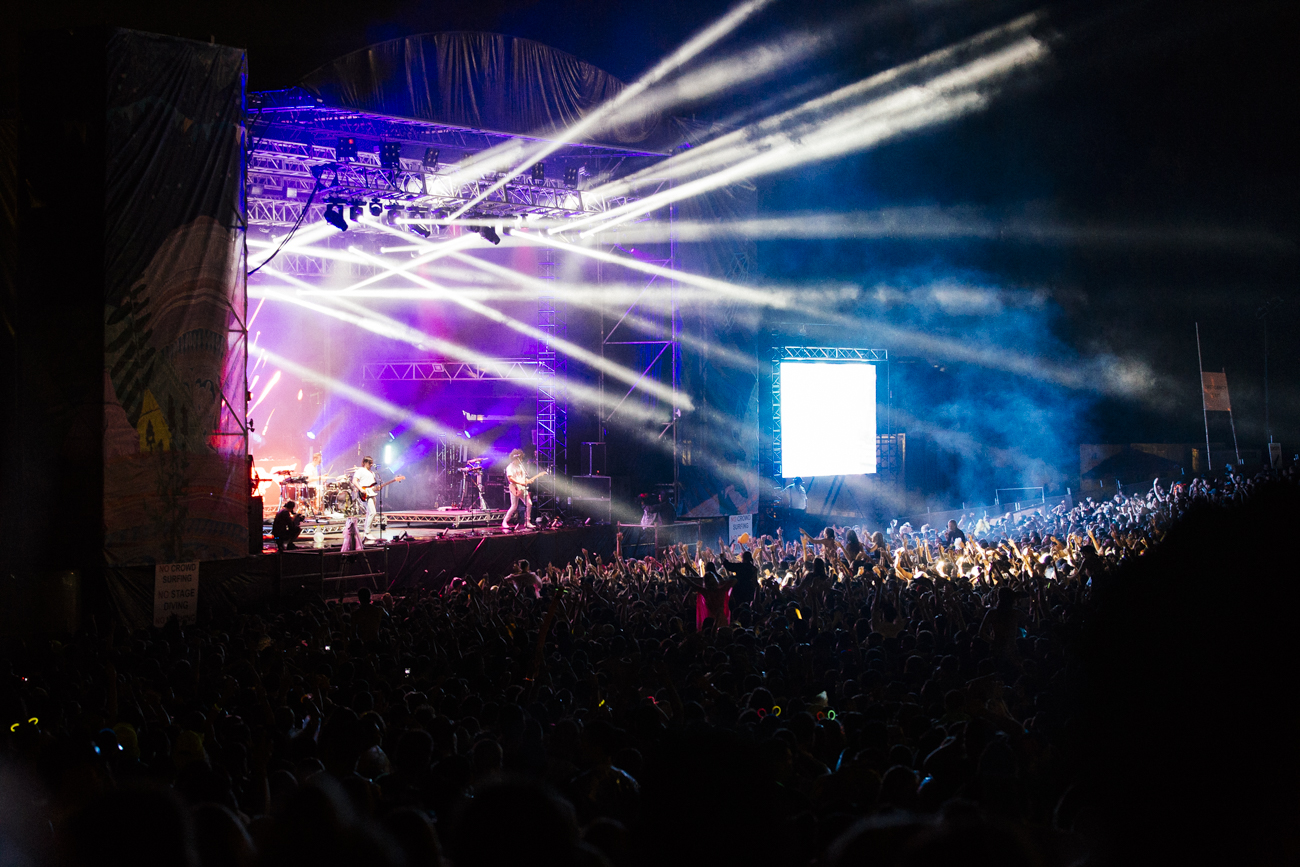 Check out our Photo Gallery from Falls Festival Byron right HERE