Live Like Animals Reveal Debut Album, 'Modern State Of Mind'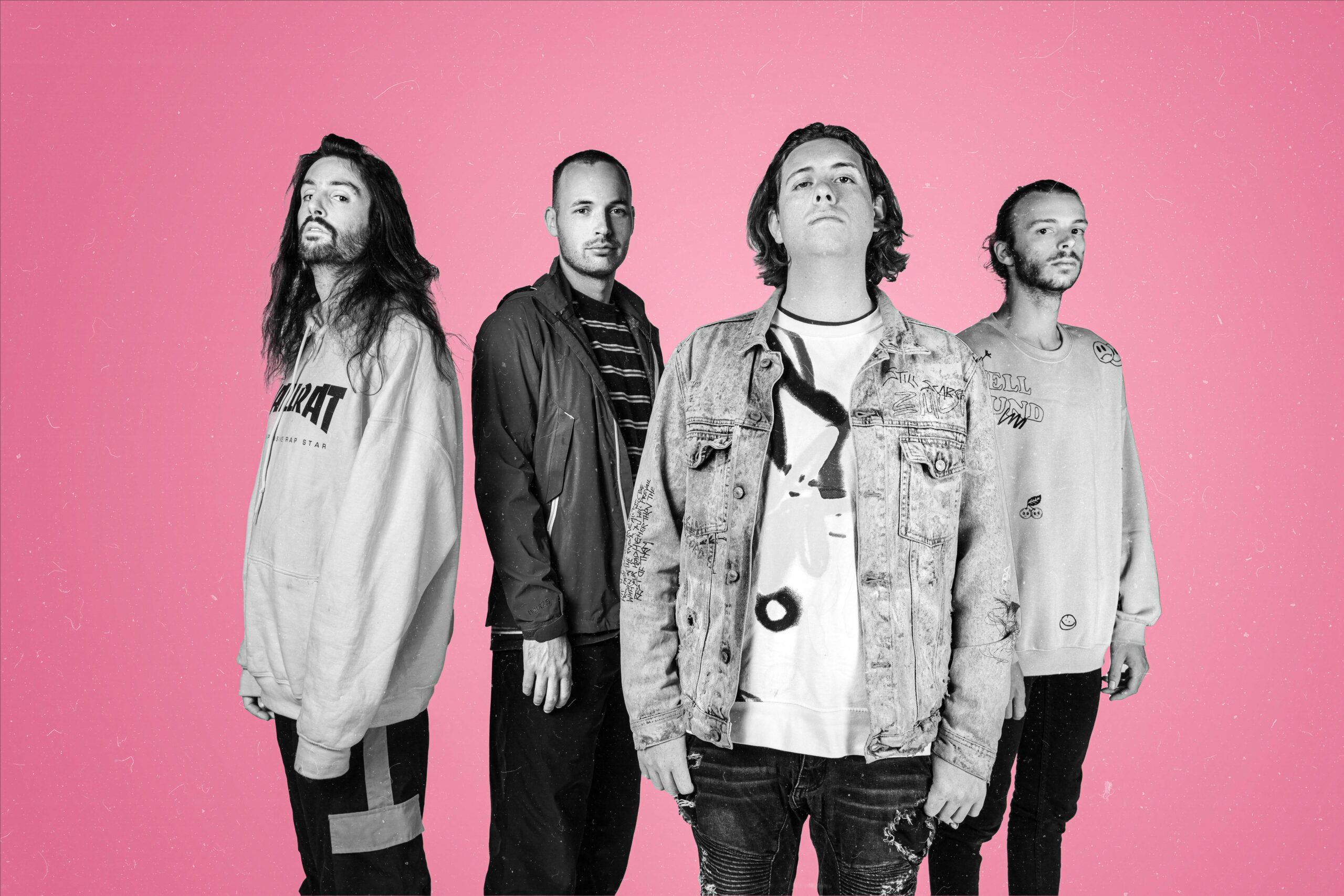 Eora/Sydney-based pop-rock band Live Like Animals have released their genre-blurring debut album 'Modern State Of Mind'. – produced by Brad Telfer (Reliqa) and mixed/mastered by Chris Blancato (Northlane).  To celebrate the release Live Like Animals have shared with us their 5 favourite albums and songs their vibing at the moment.
This song off the album has been spinning in my playlists over the past couple of weeks, encapsulates so incredibly that feeling of just being over it / completely burnt out. It just has this beautiful way of delivering not just a song but a simple feeling that we all at one point or another go through but also make it so personal. The production is also so current, and I just love the arrangements and vocal delivery.
I'm such a sucker for indie rock bangers that just sucker punch myself in the face with those good vibes, high energy, and the positive tone. It's taking the concept of someone breaking every part of who you but spinning it around and sticking to your roots no matter what, which is something we really resonate with as we come across negative situations but always NO MATTER WHAT finding the good or positive in a situation.
Talk about innovation! Every time I hear this song it always gives me a rush of life in a way that I can not describe! The first time I was ever exposed to Genesis Owusu was Groovin The Moo 2023 in Canberra with Nic Roy (Singer of Live Like Animals), and randomly walked into his set as it started, and it hands down one of the best sets I have ever seen with his energy, positive vibes, overall stage performance and ability to use his wide range of discography to create a powerful and truly memorable show.
Energy energy energy!!! First being introduced by a co-worker being dropped home, to seeing these songs live at Good Things 2022; it's a slap to the face and the all time hype up song that I personally listen to before playing a show. It grabs both my sides of four on the floor disco pumping to thrashing and headbanging. It really tickles every part of my music taste.
When it comes to the 'Modern State of Mind' album, Against The Current was a big artist that was heavily playing through my playlists and was played heavily during the tracking stage with Brad Telfer. We'd spend hours and hours laying down tracks and setting up the foundations of what you hear today, so when we took breaks, we'd sit down having meals together while playing the music video to this song and others from their discography, which I would definitely say had some influences in the decision we made and over all hype energy, deep rooted feel and pushed us to want to reach to reach the stars just like Against The Current.
LIVE LIKE ANIMALS
TOUR DATES
Supporting RinRin*
Supporting The Last Martyr**
FRI 10 NOV | STAY GOLD, NAARM/MELBOURNE VIC*
WED 15 NOV | HAMILTON STATION HOTEL, AWABAKAL/NEWCASTLE NSW
THU 16 NOV | THE BASEMENT, NGUNNAWAL/CANBERRA ACT
SAT 18 NOV | THE BURDEKIN HOTEL, EORA/SYDNEY NSW**
'Modern State Of Mind' will be available worldwide now.