Live Review: Alex Lahey w/ Bloods @ The Triffid – 07.03.2018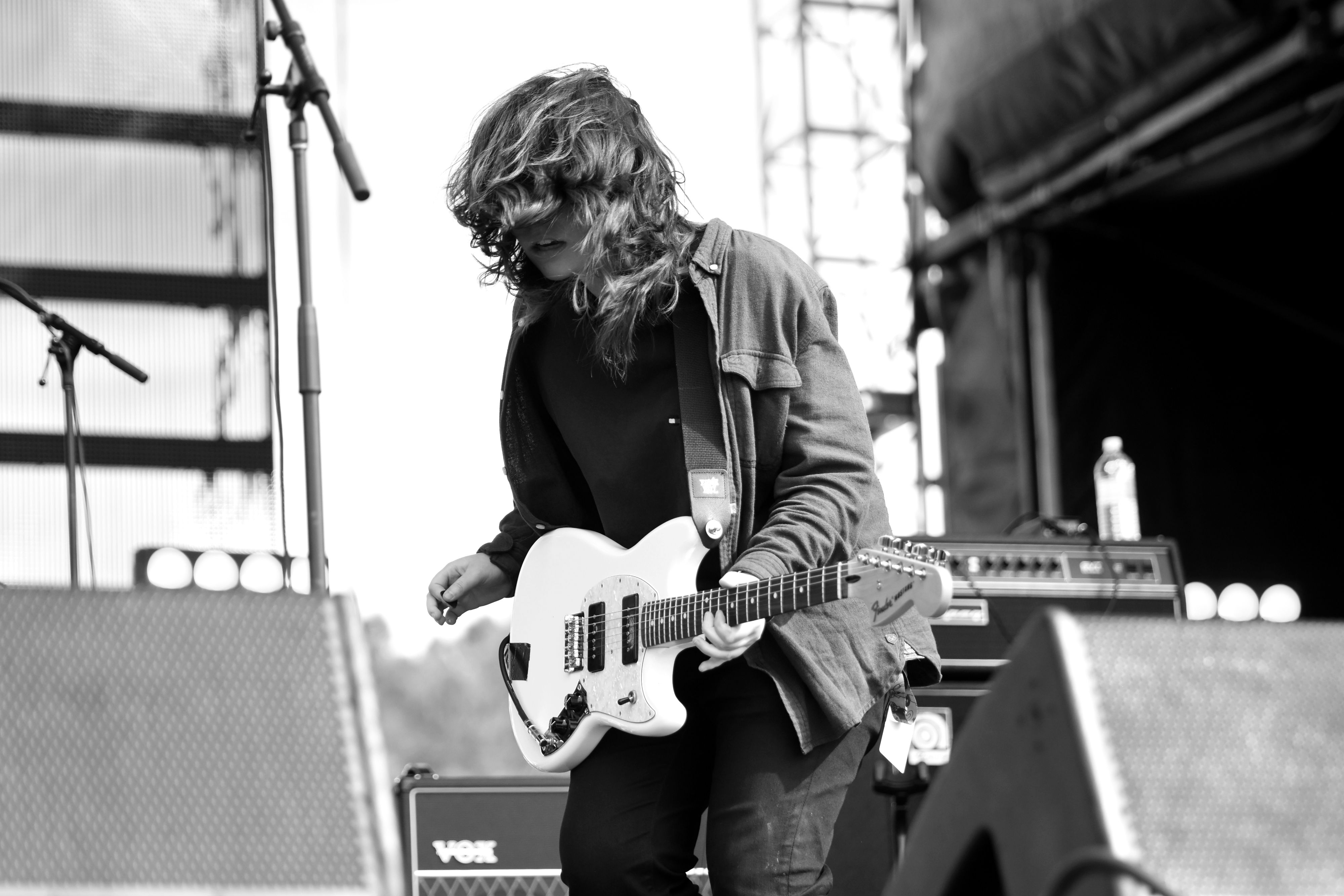 Brisbane was treated to an excellent showcase of Australian music when Alex Lahey performed at The Triffid on Saturday night. Supported by Sydney band Bloods, Lahey demonstrated exactly why she is at the forefront of the next generation of Aussie music.
Opening band Bloods, self-described as 'punk rock', and no arguments on that here, made you want to go home and listen to the entire blink-182 discography after they were done warming up the crowd. It was easy to tell they were loving their time on stage and definitely succeeded in making the crowd move.
Alex Lahey was warmly welcomed onto the stage backed with an absolute Brisbane classic. My Happiness by Powderfinger was a total sing along as the crowd swayed to the tune while Lahey made her way onto stage. The track holds such a special place in the hearts of the river city patrons (would not have been surprised to see a tear or two). It was a nice nod to Brisbane, and was perfect way to set the mood for the rest of the set. Opening with I Love You Like A Brother, Lahey absolutely owned the stage as the crowd jumped and swayed. Continuing to play all her hit tracks including Every Day's The Weekend and Lotto In Reverse, the crowd ate it all up, and was still eager for more after every song.
One of the great things about Lahey, other than her song writing, is her ability to draw fans from all walks of life. Patrons of all ages were happy to spend their Saturday night taking in some great live music. It seemed ages 18-80 were represented in the room. Lahey also successfully created a welcoming atmosphere for the crowd by telling a couple of humorous travel stories, including her crying to the Disney Pixar movie 'Coco' on her plane trip back from Europe.
Many were expecting Lahey to perform her 2017 Like A Version Torn by Natalia Imbruglia. Instead, Lahey did a shout out to all fellow noughties kids by performing Complicated by Avril Lavigne, albeit slightly faster in pace. It was definitely a song that reached popularity during 90's babies teen and tween years. Evidenced by the crowd enthusiastically singing back every word and mini dance-floors created throughout the room.
Lahey's tunes are great and enjoyable to listen to, and even better to experience live. It was a great combination of showmanship and entertainment. Aussie music is definitely safe in the hands of Alex Lahey.