Live Review: The Amity Affliction w/ PVRIS, Beartooth and Make Them Suffer @ Riverstage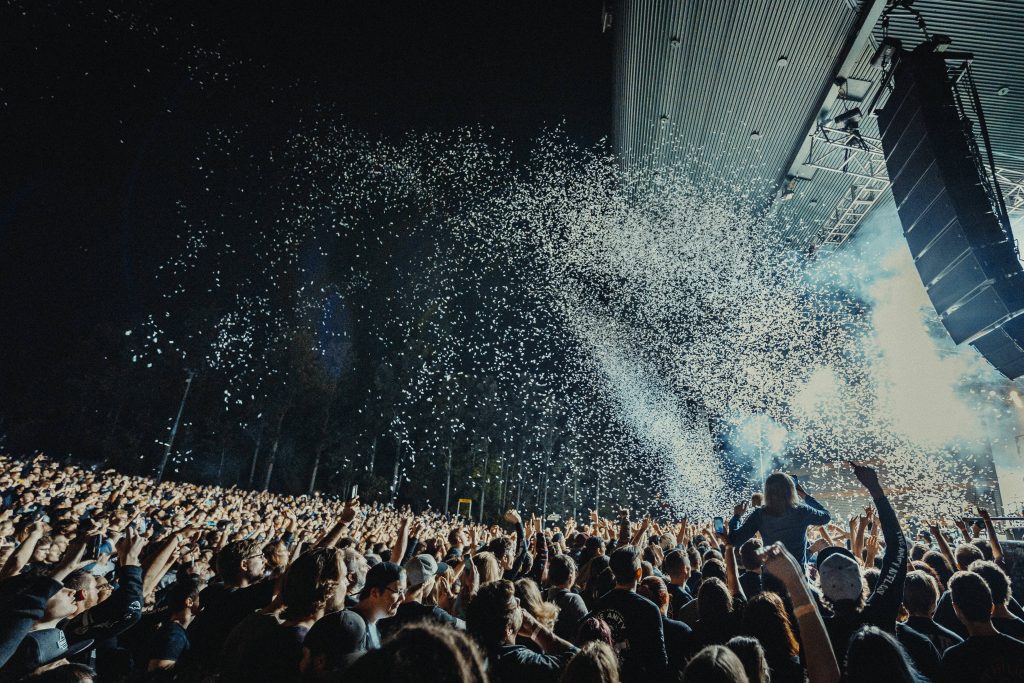 Back to rip up the big stages for the first time since their dual-headline tour with A Day To Remember, "Brisbane" boys (they're actually from Gympie) The Amity Affliction took their fifth album, 'This Could Be Heartbreak' on the road one last time. Hopping on the tour train were some big names, who on their own deliver incredible headline shows. Mosh pits circled, bodies were surfed and girls screamed, but did this show live up to the hype compared to past Amity shows?
Perth legends Make Them Suffer were the first course on offer, and they delivered a hot and tasty opening set. Blowing away the young girls who had arrived early, deathcore tune Widower delivered a spicy first bite. Newer and slightly softer tracks like Ether and Fireworks allowed the crowd to get into their sound a little more. It was quite surprising how much of a crowd Make Them Suffer ended up pulling for an opening slot at a Riverstage show, and they didn't disappoint.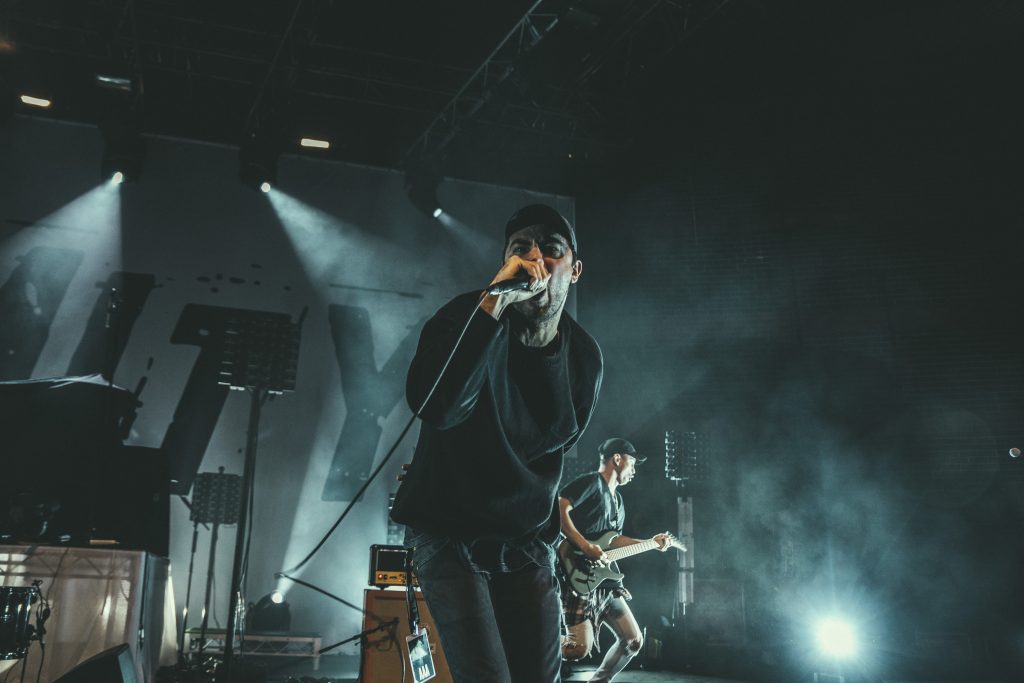 Hailing from Columbus, Ohio, metalcore lads Beartooth themselves have enough hype over here that they could've done their own headline run, but they owned the big stage like animals they are and provided a wild performance. They dropped a metric sh*t-tonne of energy onto a decently packed crowd with opener Aggressive, and didn't slow down for the forthcoming half-hour set. Brutal breakdowns ensue, bodies start flying and the entire bottom section was jumping.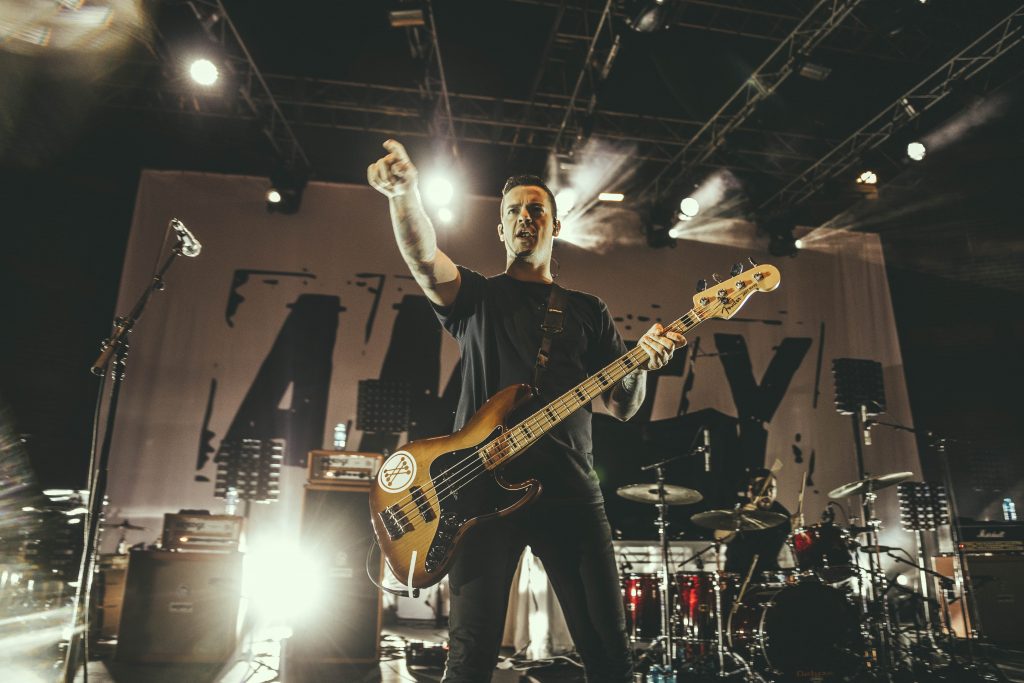 Frontman Caleb Shomo is a freak as both a performer and a hype-man, never letting the crowd die down at any point. The whole crowd was forced to kneel before launching up for The Lines, and continuing the energy into In Between. Beartooth's performance was the second unexpected highlight of the night, with the first being the pink Power Ranger who was having a boogie on his amigo's shoulders.
When PVRIS walked on stage, what followed was an unusually scarce level of praise and screaming for the main support of a Riverstage show. I had never really listened to this band, but I knew how large of an international fanbase they have. For the next 40 minutes, the majority of the crowd remained stiff and unimpressed (some even became angered) after hearing the quartet's electro-pop/rock tunes.
At a headline show, there's no doubt in my mind that PVRIS would shine bright and deliver an incredible show for their true fans, but at a show full of moshin' and doshin' their unique sound just didn't fit. Lynn Gunn is a true performer, letting her powerful voice fly across the open setting of the Riverstage, rarely faltering throughout songs like White Noise and You and I. The group performed as a team and enjoyed their time on stage and that alone allowed me to enjoy PVRIS' set.
Side note: Now I'm not saying Africa and Don't Stop Believin' aren't banger tunes, but come on Riverstage… this is a metal show, we're there to get rowdy.
As an unusual artistic video that made no sense played across the back of the stage, the Amity boys walked out and fired into Open Letter. Already I was disappointed because; A. one of their best songs was played straight up and; B. there was no second guitarist so they're STILL using a backing track for most of the lead guitar sections. The crowd screamed and bounced along to Lost and Fading and Never Alone, and then died down for I Hate Hartley. It seemed only half the crowd knew the banger old-skool track, but Amity still smash it live. Apparently, they just didn't have an extra 3 minutes to play Youngbloods so they just stuck the chorus in at the end of Hartley, an end of an era I suppose.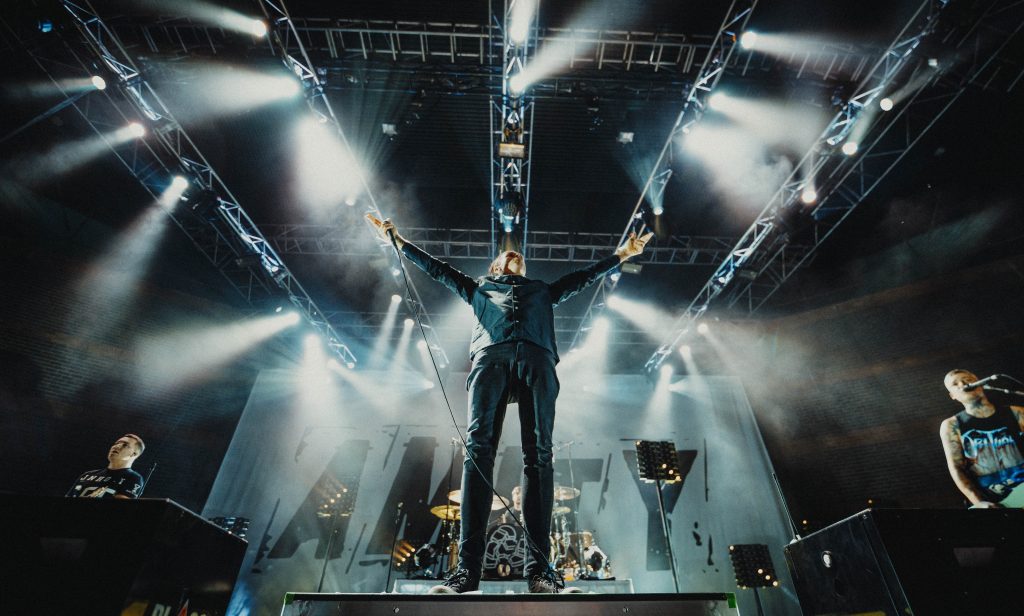 The first circle pit launched for the deep and fast-paced Chasing Ghosts, but the boys decided it was time to show they've reached pyrotechnics level, blaring the fire cannons for I Bring the Weather With Me. Shoutout to Ahren Stringer for keeping the heavy edge with some deadly growls and squeals at random times throughout the set. It was time for the generic slow song to be played, so out came All Fucked Up which was undoubtedly the worse song of their set. But the boys charged back with Death's Hand, which caused the mosh pit to become 15m wide. Drummer Ryan Burt, a monster on the kit, shined through especially here, delivering thundering double kicks and piercing snares all the way through to, "hey death, get fucked" (the new "fuck the reaper" moment) and throughout.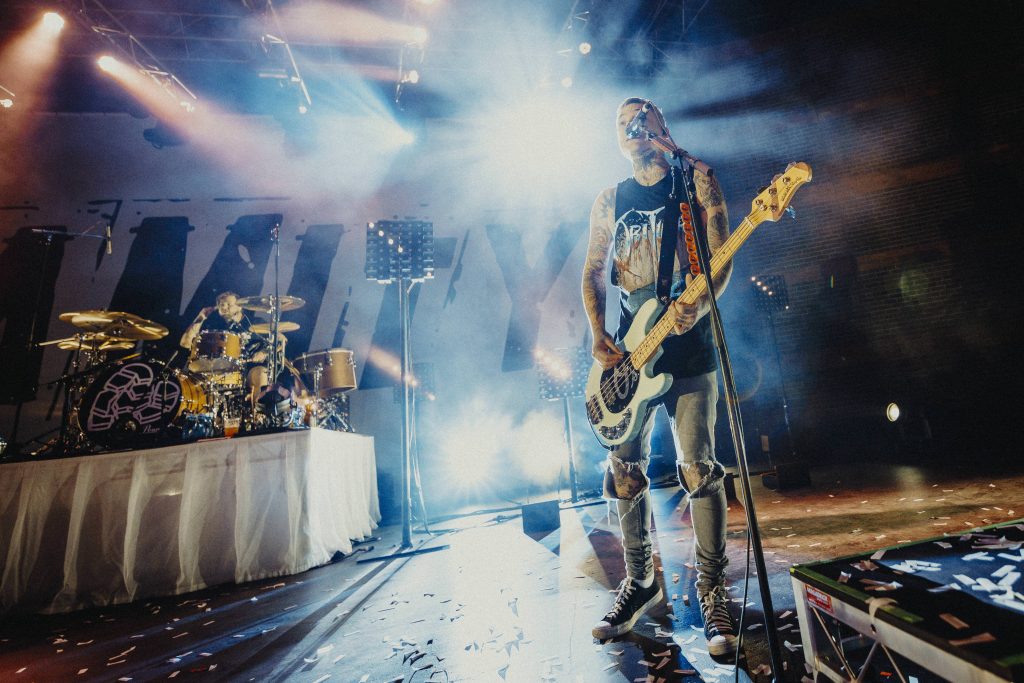 Finishing with some slightly average newer cuts, Amity then came back out to deliver a solid 3 song encore which started with the always heart-wrenching Pittsburgh. Joel Birch was the best he's been in years tonight, and despite putting his all into the set so far, you could hear the emotions he was pouring onto the 6000 strong crowd. Rounding up with Don't Lean On Me and This Could Be Heartbreak, it was time to say goodbye to the much loved Amity dudes as they finished the 'This Could Be Heartbreak' cycle strongly.
Despite last year's album not being as popular among most fans than past releases, the boys can still put on a hell of a performance. It can be hard to deliver a more personal and overall enjoyable show at such a big venue, but by adding a few theatrics and having some talented supports tag along they have proven they still deserve to be at the high-level they've worked so hard to reach.