Live Review: Ben Lee @ Bleach Festival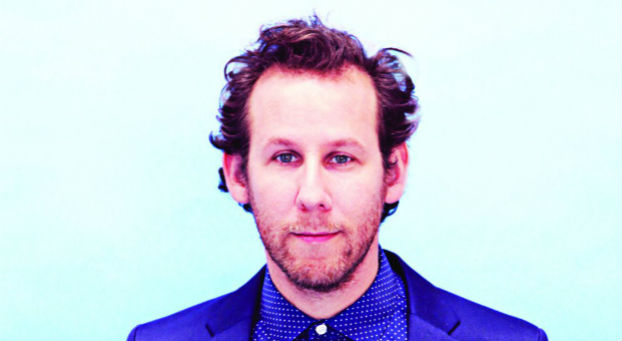 A free Ben Lee show in the park is a pretty damn good way to spend Sunday afternoon, and the few hundred fans who watched him perform at Burleigh Beach Tourist Park from the comfort of their picnic blankets would agree. Families, friends, couples, and the odd singleton came to see the indie popster close out the Bleach Fest with effortless style.
Lee strolled on stage with Zen-like confidence and warmly greeted the crowd, working the hipster look in a white tee and burgundy corduroy pants. His jokes about his passionate advocacy for the rights of essential oils made a memorable start. "They shall not be abused," he grinned, referring to his work on the Qollari Essentials Project.
Lee claimed the awaiting lawn chair in the centre of the stage and launched into Begin. He and his 3-piece band exuded casual ease, the pianist breaking into a cheerful melody while the electric guitarist and cajon box drummer followed along with flawless precision. After the song, Lee apologised for running two minutes late. "The restroom had a really long line," he quipped, "but I made some new Facebook friends."
Lee's hour-long set was a combination of classic hits and new tracks from his latest album 'Love Is The Great Rebellion.' Each song was delivered with its own personality: Big Love featured a tinkly xylophone solo, Numb included funny hand gestures that made the adults laugh and the kids try to join in, and Gamble Everything For Love filled the park with rich, soulful harmonies.
The band temporarily left the stage as Lee performed a few new songs, showing off his controlled falsetto in finger-picking ballad Consciousness and anti-postmodernist anthem What's So Bad (About Feeling Good?). The lyrics sparked conversation amongst the audience as Lee became absorbed in the verses, ending each line with guitar-lick exclamations.
Lee's song for the children Happiness was the biggest highlight. He encouraged the kids to join him on stage and was quickly surrounded by an army of twirling, jumping and swaying mini-fans. The kids' energy rose as the tempo increased. One towheaded little boy wearing nothing but bright green shorts began trying to take control of the mic, and by the end of the song Lee was calling for security, only half-joking.
Lee closed the show with his top three hits – Cigarettes Will Kill You, Catch My Disease, and finally We're All In This Together. The last song ended with a call-and-response and a clap breakdown before slowing into a memorable finale as the audience joined in with the final chorus.
By the end of the show, no one remained immune to Ben Lee's charms. His organic performance and good-natured interactions with the audience made the show the perfect way to end the weekend and Bleach Festival's 17 days of celebration.
Read our interview with Ben Lee HERE