Live Review: Big Pineapple Music Festival @ Woombye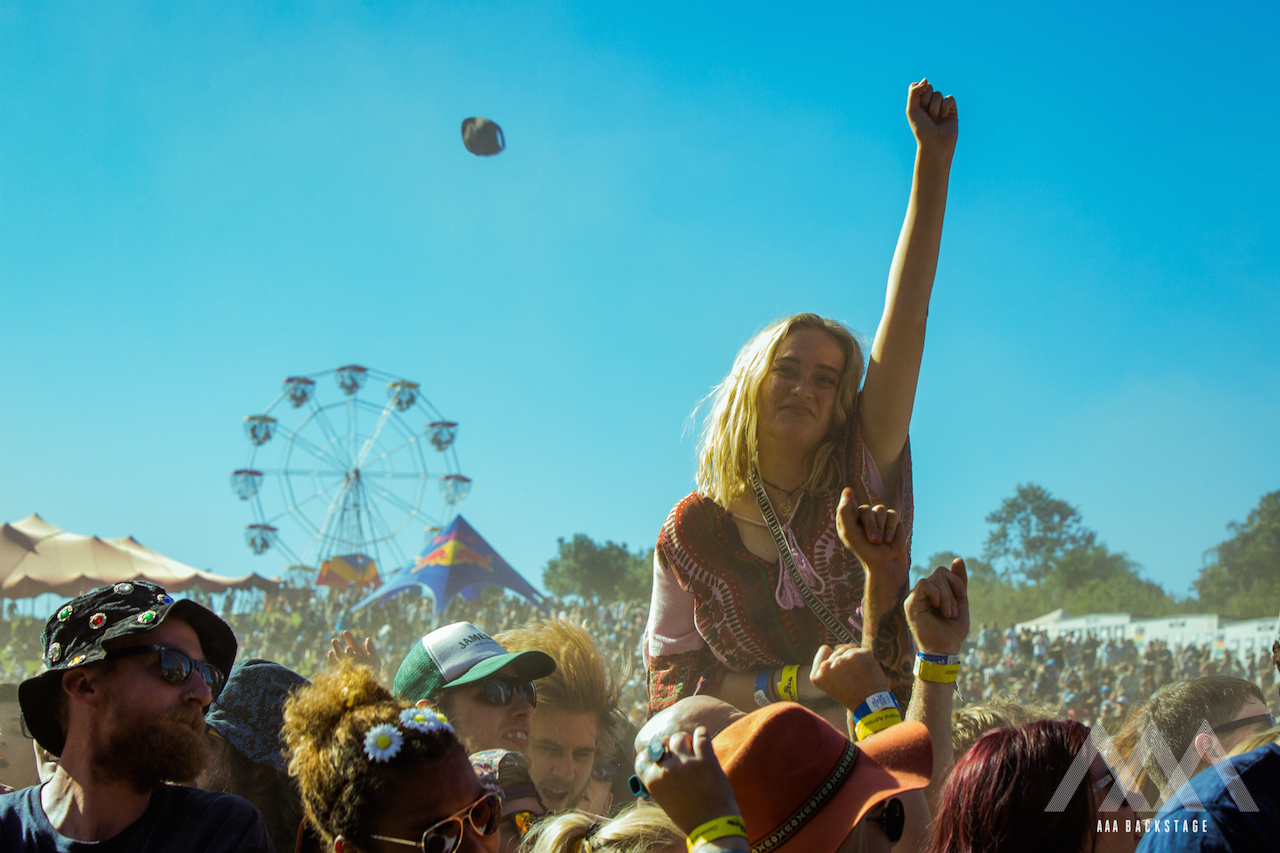 Plenty of keen punters rocked up early to the Big Pineapple Festival last Saturday to soak up the last few days of sun before winter. The weather alone made the trip worthwhile, but the crowds couldn't have been more keen to see the festival's stellar line-up perform live. Fresh-faced Big Pineapple competition winners Pop Cult kicked off the day with impressive confidence, shaking their 60s-style hair-mops along to their original songs. Meanwhile, sibling duo Agnes Blue opened the Avant Garden stage with a few chilled instrumental tracks, taking the set from calm to cool with Jack Blandford's edgy vocals.
Sahara Beck was first to coax the crowd towards the stage with her infectious performance energy, nailing her signature drawl in Mother Mother and following it up with an amazing live rendition of Here It Comes. Beck is a tough act to follow, but Dylan Joel proved himself up to the challenge with his speedy Ed Sheeran-esque rhymes and stage charisma, sweating it out in the full heat of the sun.
The Bennies needed no introduction, but they came prepared with one anyway, announcing themselves as "the motherf*cking bennies, all the way from motherf*cking Melbourne". When they said they came to "motherf*cking party", they weren't kidding. The crowd went insane for their set full of head-banging, handstands, screaming, and chest hair, topped off with a touch of crowd surfing and a song about "smoking bongs in your parents' back shed".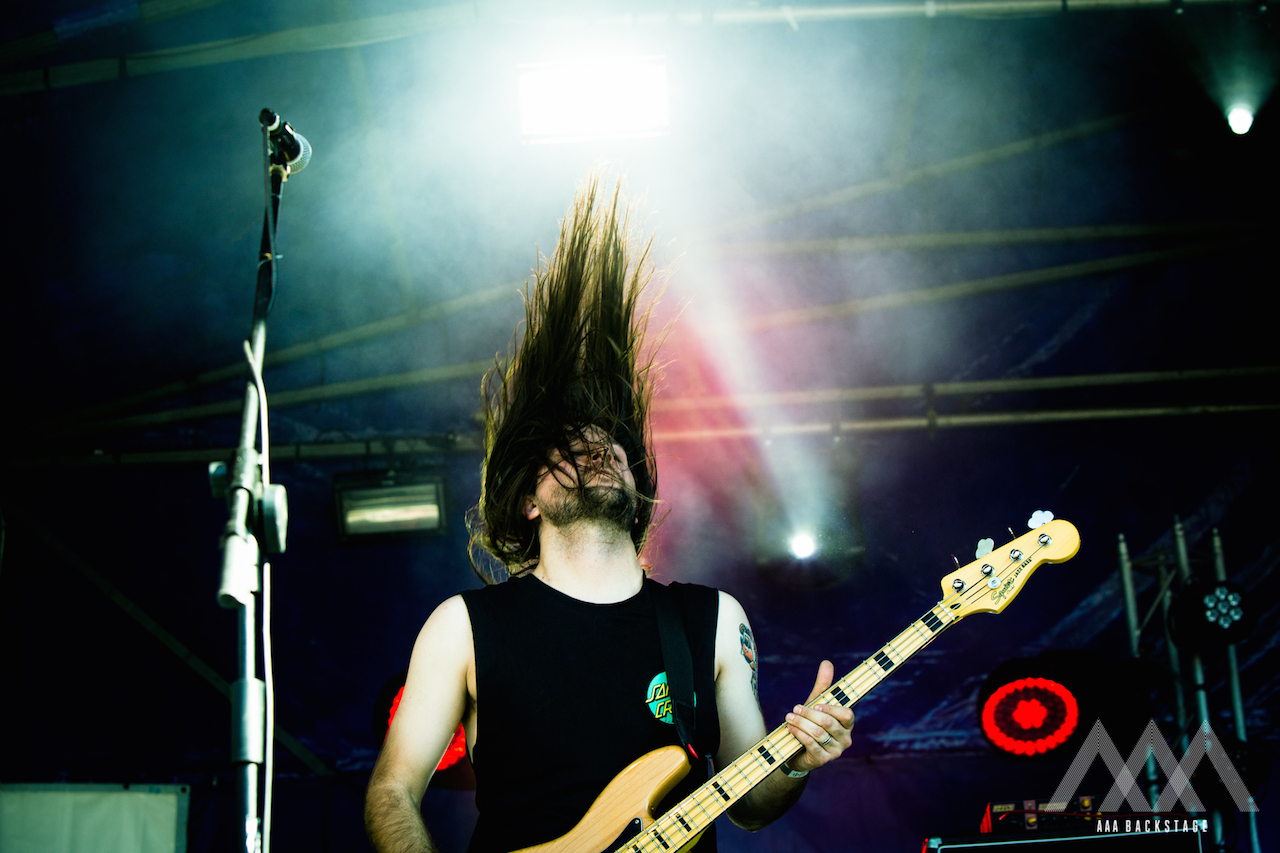 Thankfully, Alys Ffion was just one stage over with her sweet vocals and acoustic guitar, perfect for a brief respite from the hairy insanity, but the calm and quiet didn't last long – The Delta Riggs' intense guitar riffs could be heard over a screaming crowd 300 metres away.
Holy Holy flooded the mosh pit with effortlessly cool guitar riffs, even drawing in some of the wandering pineapple costumes in the crowd. Their set had the perfect balance of upbeat and chilled out to satisfy the whole crowd – some lay on the grass away from the stage while others jostled as close to the front as humanly possible. DMAs followed, asserting their dominance as of one of Australia's best rock bands with a set of classic originals. Straight Dimensions had a onesie-clad fan rocking out in the front row, but it was the irresistible summery guitar riffs of Lay Down that got the entire front row moshing harder than ever.
Hip hop queen Tkay Maidza worked the stage with her smooth dance moves and catchy rhymes, followed immediately by Australia's favourite twin sisters The Veronicas. The twins made a triumphant return to the stage with old classics like Hook Me Up and Untouched alongside soon-to-be-released track Best Friend and an impressively versatile cover of Stay High by Tove Lo.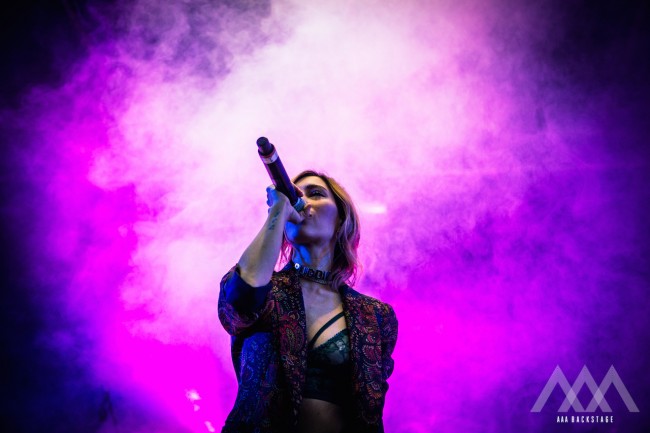 The Smith Street Band were a clear festival favourite, and for good reason. Their performance was like a second dose of the Bennies' infectious energy, jumping around the stage and speaking with the least classy Aussie twang imaginable – it was all part of the charm. As the sun began to fade, people wearing Bananas in Pyjamas costumes blended into the crowd of pineapples surprisingly well, all bathed in bright red spotlights.
Old-school rockers Regurgitator made a memorable addition to the afternoon stretch, not least because frontman Ben Ely was obviously either extraordinarily confident or slightly drunk. You really can't go wrong with a set comprising a song about playing too many video games, a Led Zeppelin cover, and a few well-placed robot dance moves.
Back on the Avant Garden stage, AYLA played her irresistible cover of Throw Your Arms Around Me, putting on a classy performance with her band. The crowd knew all the words to her catchy tunes Heaven and Wish I Was, and she proved she knew how to work the stage, picking up a punter's hat from the stage and trying it on before throwing it back into the crowd.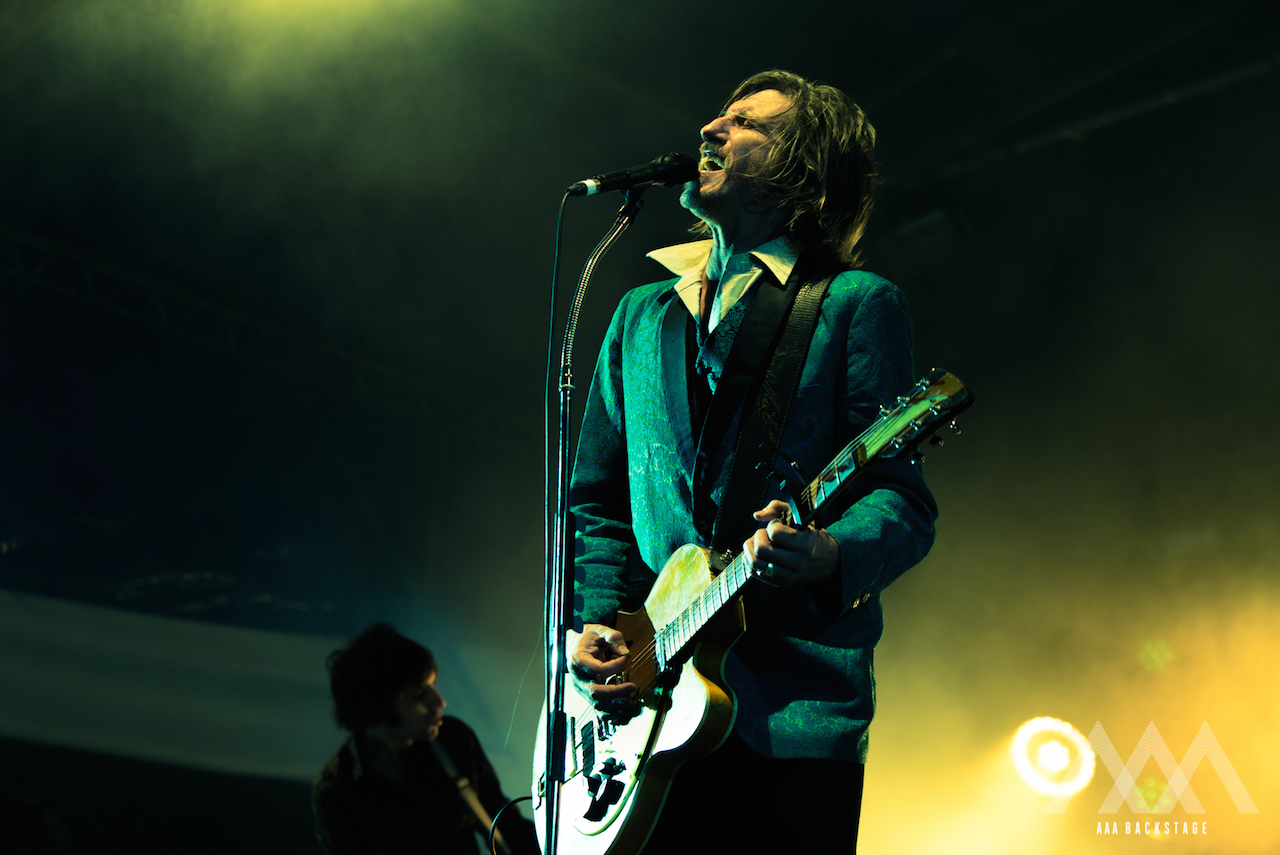 If there was a prize for best dressed performer, You Am I frontman Tim Rogers would have won with his theatrical suit, sweating it out under the painfully bright stage lights. By then, most of the crowd were covered in sweat, all pretence and inhibitions long gone as they thrashed around in the mosh pit.
Hermitude and RUFUS finished the night on a high, each delivering a polished string of hits complete with plenty of smoke and brightly coloured lights. As the pre-winter chill set in, the body heat-saturated mosh pit was the place to be, and not just because of the warmth – the festival headliners left no one unsatisfied.
Check out our Big Pineapple Festival Photo Gallery HERE