Live Review: Bluesfest 2016 – Day 4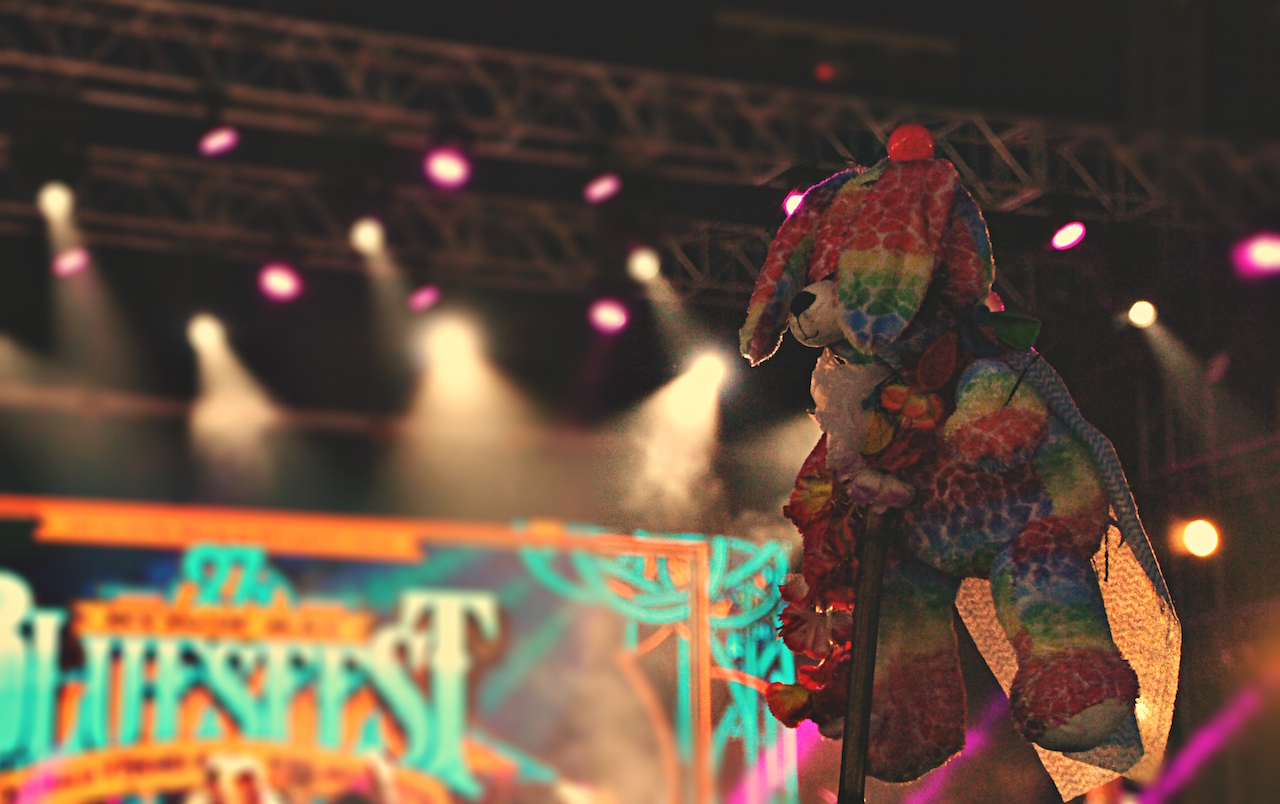 The previously sunny skies may have darkened for Easter Sunday, but lucky for punters Bluesfest had plenty of musical spotlights to brighten even the darkest of days. Trudging through the gravely mud towards the gravelly voice of Blackberry Smoke lead singer Charlie Star the day seemed a little brighter as we took in some good old fashioned rock 'n' roll. Ladies and Gentlemen if you've ever wondered what happened to Stillwater from Almost Famous then wonder no more! They have simply changed their name and were playing the Mojo stage at Bluesfest. Right down to the leather vests and 5 minute guitar solos Blackberry Smoke had that down home rock 'n' roll sound down to a tee in the best way possible.
Now, kind reader, you'll have to indulge me for the next couple of paragraphs because I love Modest Mouse. I love Modest Mouse so much that I made an ungodly squeal when they were revealed on the second Bluesfest lineup. Boy, did they live up to my excitement. The Mojo tent was unusually pumping for a 5:15pm timeslot, which attested to how jazzed the rest of the crowd were. The stage set up was expansive with two drum kits, multiple brass instruments, and a couple of strings thrown in for good measure. As the band took to the stage (lead singer Isaac Brock decked out in a flamboyant pink and turquoise number) there was an almighty roar for these indie rock stalwarts.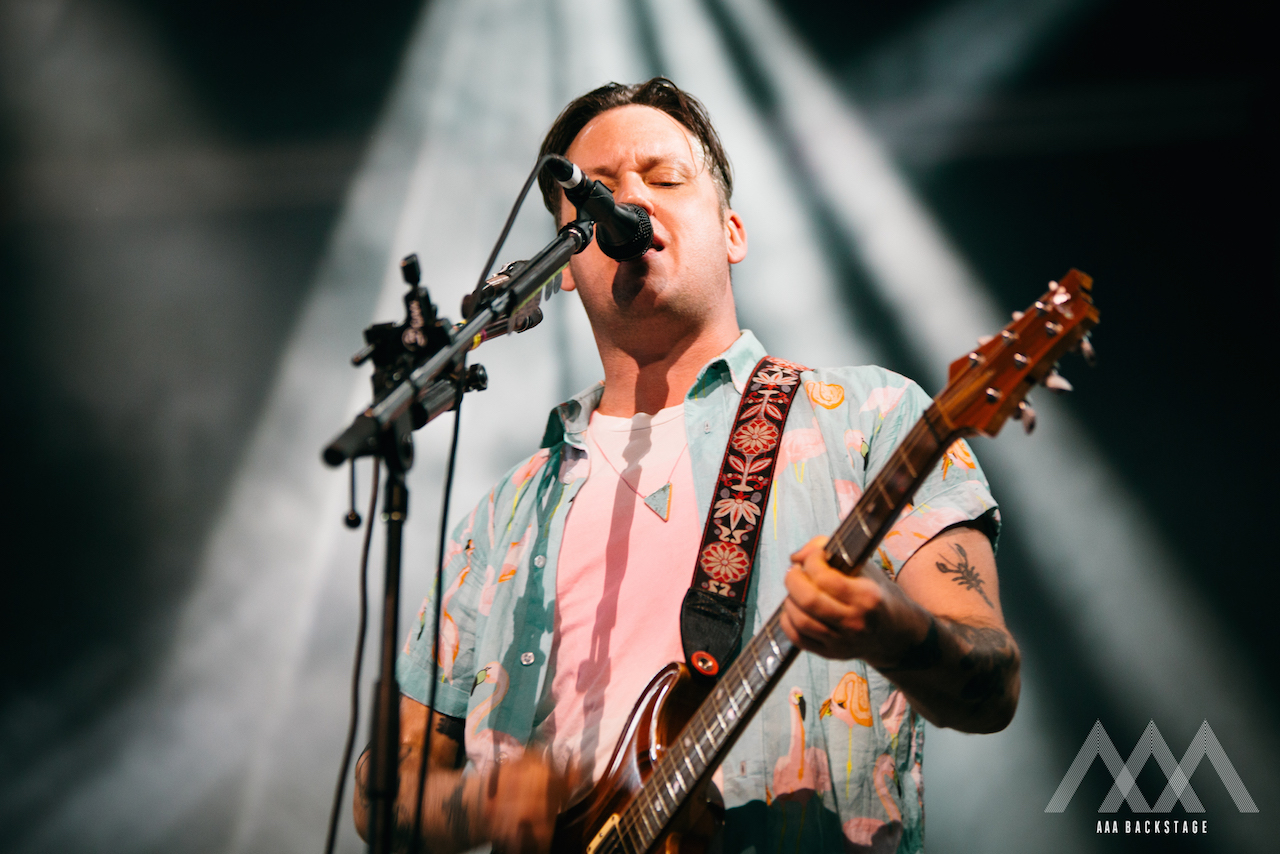 From the first twangy notes of Dramamine it was clear this was a setlist that was going to make long time Modest Mouse fans very happy. That's not to say that they didn't cater to new fans either, Brock made sure to get out the crazy eyes and jerky dance moves for an especially empowered version of Sugar Boats before moving onto some other well loved classics. While surrounding band members played their parts perfectly all eyes were truly on Brock as he danced like a marionette with cut strings and made crazy eyes at the audience. Finishing up with the one two punch of the waltzy Dashboard before launching into the existential The World At Large, the dreamy faces of the barrier really illustrated the impact Modest Mouse has had on the musical universe.
The slight annoyance I had over The Cat Empire being given a half hour longer set than my dear sweet Modest Mouse soon disappeared as I witnessed the intensity of their set. Felix Riebl and his gang of talented musicians are a festival act in the purest form. They guided the elated audience through an hour and a half of gypsy/ska madness infused with horns a plenty, a backdrop full of colourful spinning wheels, and the most dancing I've ever seen in a crowd.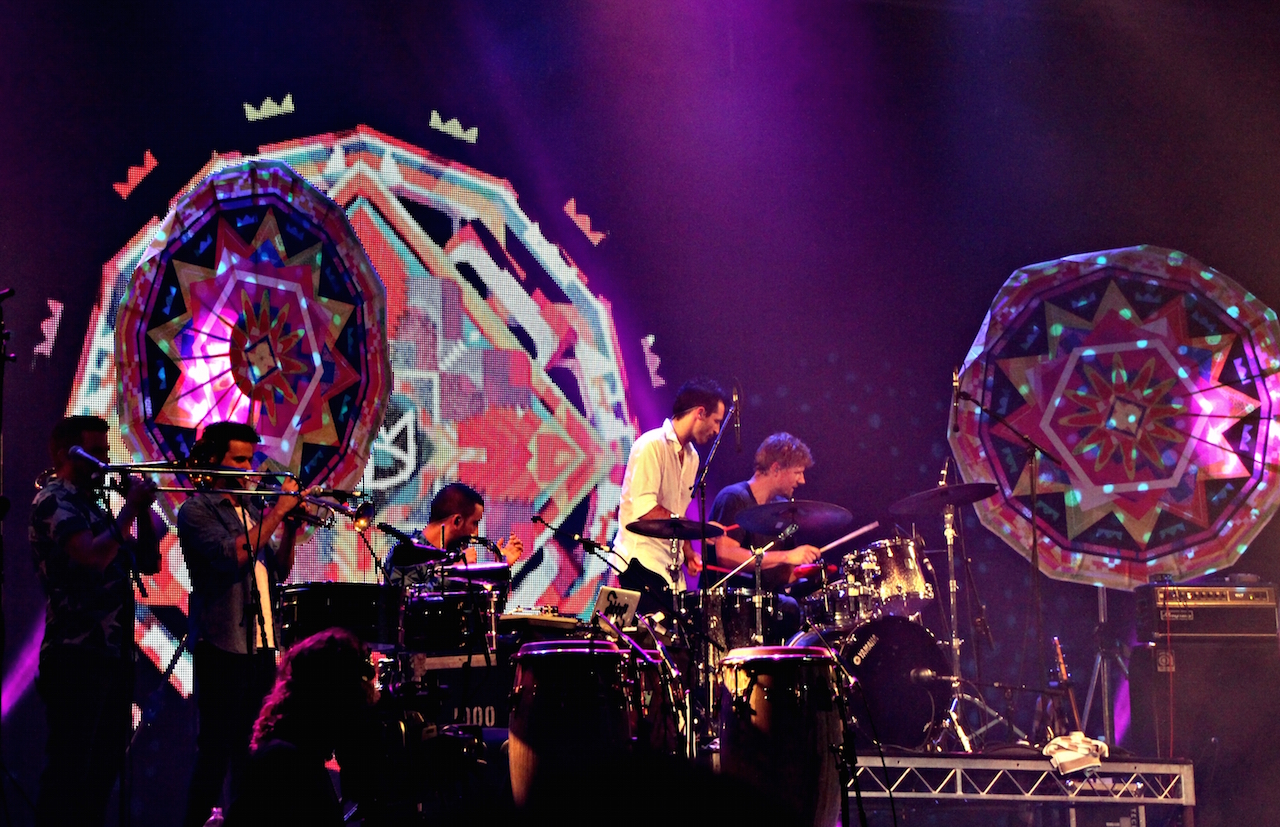 After everybody had rehydrated they returned for a more subdued set from Portland legends The Decemberists. It was their second performance for the weekend but they seemed no less enthusiastic as they paraded hits old and new (as well as a spot on Hoodoo Gurus cover). Lead singer Colin Meloy is a story teller through and through, which was best demonstrated best during closing track The Mariners Revenge Song in which Meloy not only got the entire audience to sway like salty sea dogs, but also "scream like they were being swallowed by a whale". I didn't think I'd ever see a set finale as fantastic as a giant felt whale swallowing the band offstage but, hand on my heart that is exactly what happened.
While many hung around the main stage to catch Noel Gallagher and his high flying ego the smart money was on jazz powerhouse Nathanial Rateliff and the Night Sweats. It might just be me but I would take an impassioned jazz boogie over a caterwauling Wonderwall any day of the week.
Check out our Day 4 Photo Gallery HERE