LIVE REVIEW: Bonnie Raitt w/ The California Honeydrops @ QPAC – 12/04/17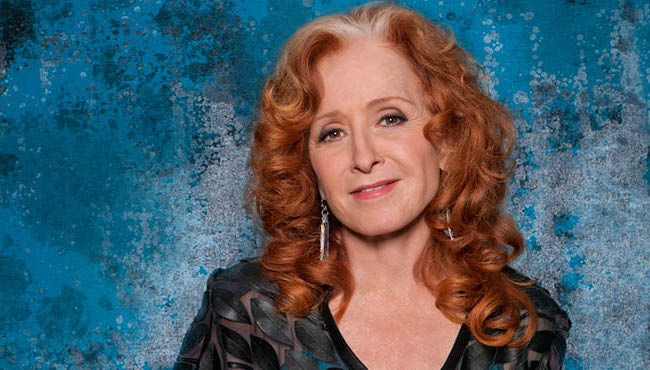 While we must admit that we didn't necessarily know that much about Bonnie Raitt, when we found out that she would be making a stop at Brisbane's QPAC as one of her Bluesfest sideshows, we knew we'd have to get down there and find out for ourselves why so many people rave about her. What we knew was that we were facing a multi-Grammy winner whose repertoire is about as broad and diverse as it gets, but we weren't quite prepared for what we got.
Kicking the evening off were Raitt's support act, The California Honeydrops, who set fire to the stage with their brand of brassy, bluesy, New Orleansy jazz, employing a huge range of instrumentation and layering. Whether it was the washboard layering with an upbeat walking bass line or frontman Lech Wierzynski's soaring vocals blending with some attacking horns, there was never a dull moment while the six-piece held the stage.
After a short interlude, Raitt and her backing band took over, stopping to interact with the audience before launching into some bluesy, almost country-intwined rock that set the mood for the night to come. At various times in the set, Raitt would go from full rock mode, electric guitar in hand, duelling with her backing guitarist and belting vocals, to a more intimate and bluesy sound, with just her and an acoustic guitar commanding the audience's attention with her presence and heartfelt lyricism.
Raitt also didn't shy away from her age, however, it didn't matter, as she could command the stage with the presence, stamina, and aura of an artist half her age.
While Raitt kept it all about her stylings, she was sure to reflect on her own musical influences and loves, and her set was peppered with covers and reworkings of other classic songs. From INXS (Aussie, Aussie, Aussie, Oi, Oi, Oi) to B.B King and Chuck Berry and everything in between, Raitt's own influences were as varied as her own genre blending. Each song was accompanied by a short tale or anecdote that told of its significance to Raitt or her band, such as Berry being the master of all Rock 'n' Roll, or King's sociopathy.
These stories were also intertwined with some very subtle political statements. Raitt never openly referred to President Trump, but lamenting that she must return home to deal with "people in positions", and would only return to Australia once things "at home" returned to sanity.
To quote the great woman herself, "use it or lose it." If the 'it' that she is referring to is her voice and stage presence, then she must have been using it every day of her 67 years on this Earth. After lamenting that her voice was previously unsuited to blues, Raitt would launch into one of many numbers that would show off her brilliant vocal talent that paired flawlessly with her guitar work.
Raitt also didn't shy away from her age, both for humour ("I wrote some good stuff in the 1800s") and for emotional impact ("At this stage of life, a lot of people have passed on"), however, it didn't matter, as she could command the stage with the presence, stamina, and aura of an artist half her age.
Following an immense standing ovation, the band returned for an encore that saw Raitt move from electric guitar to piano to acoustic guitar and back again as she served up every last morsel that the crowd could want. As she thanked fans for viewing the concert through their phones, she urged them to film or photograph the final moments of the concert, wrapping up the nearly three hour concert with what she referred to as a Texan lullaby.
Entering the concert with little knowledge of what we would face, we left feeling like we'd had a full and thorough education. We learnt not only about Raitt's own personal repertoire and skills, but of her influences, her life stories and music in general. Were it not for entertaining breaks filled with story and observation, we could have spent the night in a blues induced trance, transfixed on the voice on stage.
Check out the music video for Bonnie's classic Nick of Time below, and scope out the dates for Bluesfest!
Byron Bay Bluesfest Dates
THU 13 – MON 17 APR
Tyagarah Tea Farm, Byron Bay
Get Tickets HERE