Live Review: Brisbane Folk Club #4 Feat. The Timbers & Anna & Jordan @ The Foundry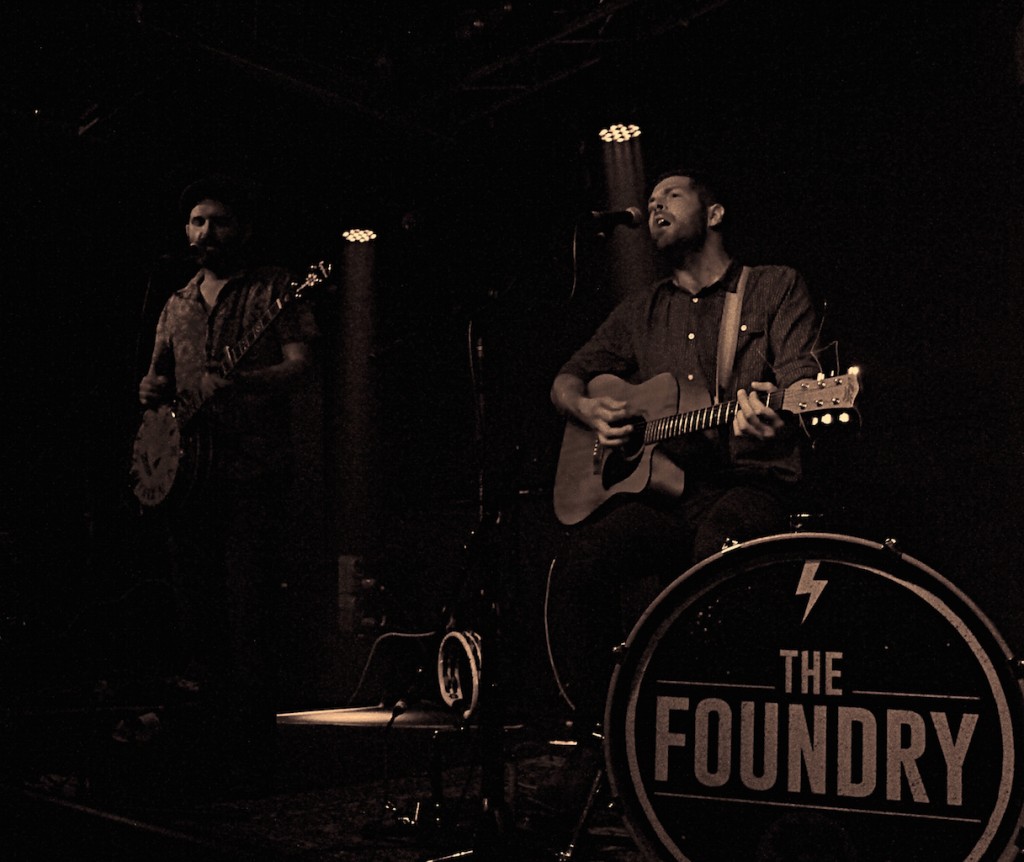 After slaving away all day in the real-world hellhole that is retail, the Brisbane Folk Club at The Foundry was exactly what I needed to get my through my Wednesday night! This wonderfully intimate, candle-lit folk night was the fourth in the monthly series presented by AAA Backstage and The Foundry. Charged with warming up the audience was Byron Bay singer-songwriter Luke Morris and folk couple Anna & Jordan from the Sunshine Coast, who tantalised our ear buds before headliners The Timbers.
"With Jordan on guitar and Anna opting for the more classical violin, the ultra talented performers somehow made two instruments seem like one."
Triple j Unearthed duo Anna & Jordan are the epitome of original folk. Their gentle acoustic sounds paired with their incredibly well written songs and unique talent for technical music resulted in a performance that was truly hypnotising. With Jordan on guitar and Anna opting for the more classical violin, the ultra talented performers somehow made two instruments seem like one. The dual vocals were reminiscent of Angus and Julia Stone with their smooth and soft tones enveloped by that homely Australian accent we all love.
Their super chilled set kicked off with Left in the Dark, taken from their debut EP 'Ocean of Dreams' which was released early last year. Anna & Jordan then played a really interesting tune called Homesick, which Jordan wrote a couple of years ago whilst both were living in London, but neither knew the other at the time. Homesick started out with melancholic tones of missing "home where the grass is greener/and the surf is cleaner", but gradually built momentum to become a full-blown Irish jig! It actually felt like we should have been in an Irish pub drinking Guinness instead of in little old Brisbane.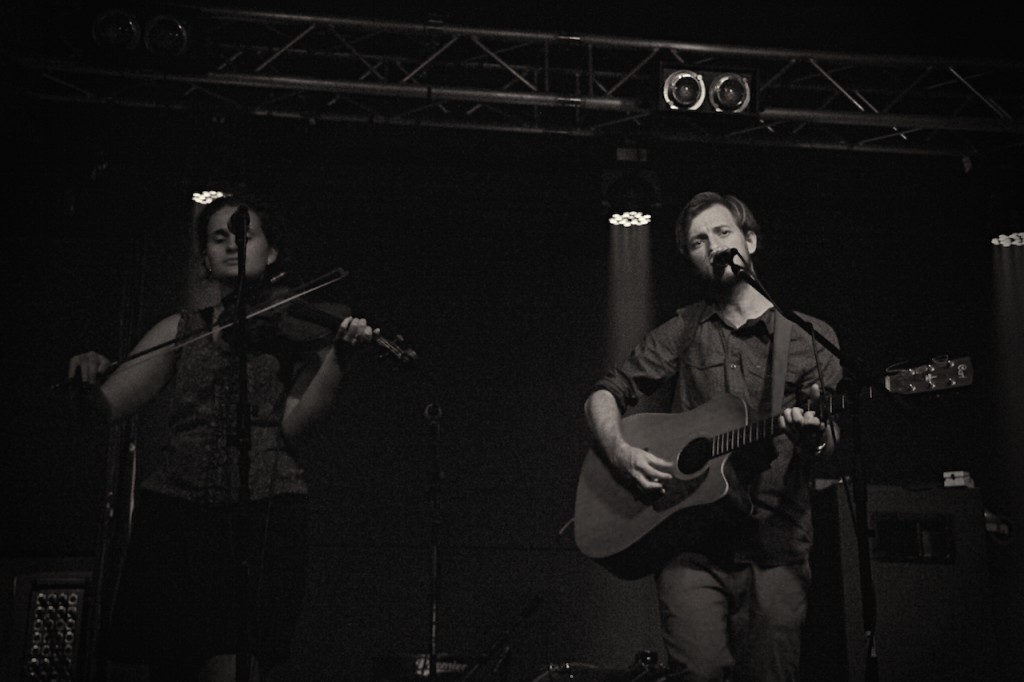 The talented duo also played Drowning in Dreams and a folky pop cover of Paul Simon's You Can Call Me Al. Anna & Jordan were such a quirky pair with an adorable chemistry on stage, and the unique combination of guitar and violin guaranteed a sound unlike any other. Their upcoming album 'Home on the Horizon' is set for release Friday 18th of March.
"The Timbers had all of us dancing in our seats and admiring the epic banjo solos and onstage energy."
After a short break for everyone to grab another beer, main act The Timbers graced the stage with their eclectic combination of instruments and glorious beards. Performing as part of their 'Restless' album tour, the folky bushman punk band featured lead vocalist Benjamin Roberts on guitar and mandolin, Simon Basey with harmonica, banjo, and guitar, and Joe Murphy on keys and head-banging.
The guys began their set with folky blues track Don't Water My Whiskey Down, which had a gentle sound but thumping bass to give it drive and momentum. Next up was Mean Streak from their 'Lawless' album, which had all of us dancing in our seats and admiring the epic banjo solos and onstage energy.
Next up was Wrong Company which was a super fast, super fun Celtic country pub song, followed by Sailing My Way which showcased their mellow vocals and talent in switching it up and playing different instruments. Also from 'Lawless', Something To Do had a more mysterious, melancholic sound until The Timber's vocal harmonies erupted into an energetic harmonica solo that had my jaw literally dropping because it was so awesome.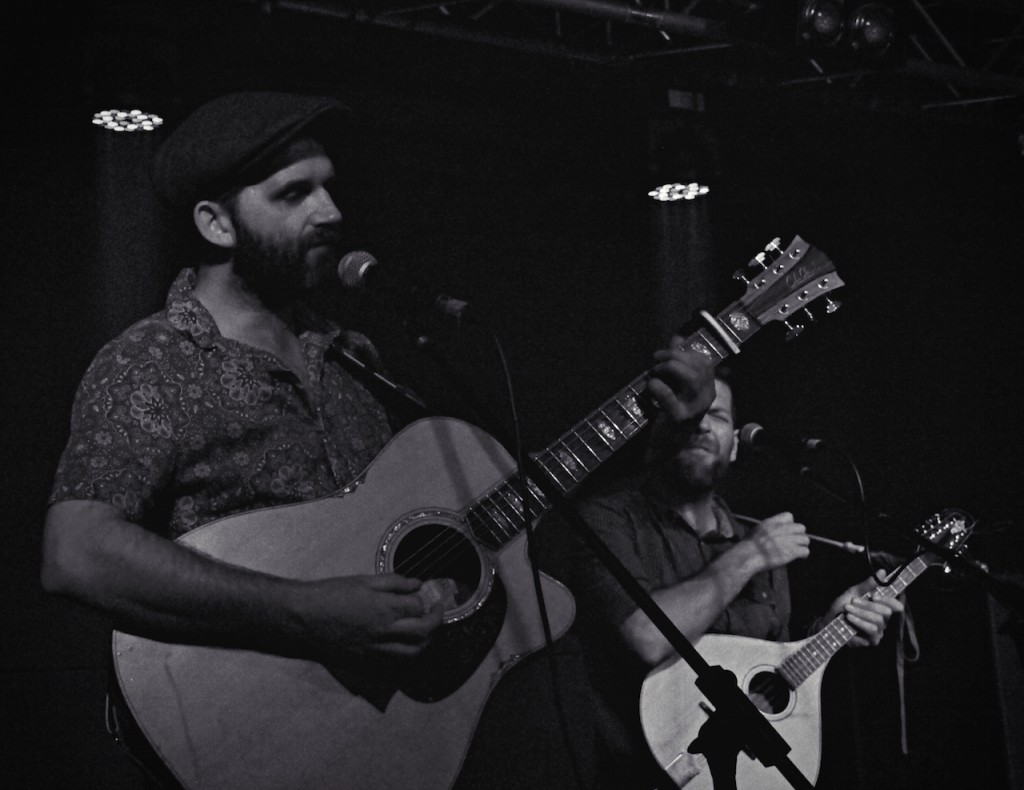 Since The Timbers are currently on their 'Restless' tour they'd be crazy not to play a bunch of new songs from their album! Our eager ears were treated to Morning Light, Inches East, and Blood and Gold, which was written about Ben's not-so-secret dream of becoming a gold miner. The boys also played Not What I Need from the 'Restless' album, which was an older song that Ben and Simon used to play together whilst working on Hamilton Island. With Ben and Simon on guitar and Joe on banjo, the instruments were the real feature in this number. The vocals were far more pulled back in intensity and became more melodic, which made for an interesting change in mood to become exactly "what [we] need right now".
As the tumultuous finale, The Timbers played Lies from their new album, which was possibly the most Aussie thing I've ever experienced. Picture yourself in an outback pub in your pluggers, with a cork hat and a tinnie in your hand, and you'd only be halfway there. The Australian accents were strong in this one, while the guitar strumming was fast-paced and the keys took it away with energy from another planet. Simon's headbanging was something else entirely and I'm honestly surprised he didn't hurt himself! Seriously, watch the music video and tell us it's not the best celebration of our nation you've ever seen.
Check out our Photo Gallery HERE