Live Review: City & Colour w/ Little May @ Enmore Theatre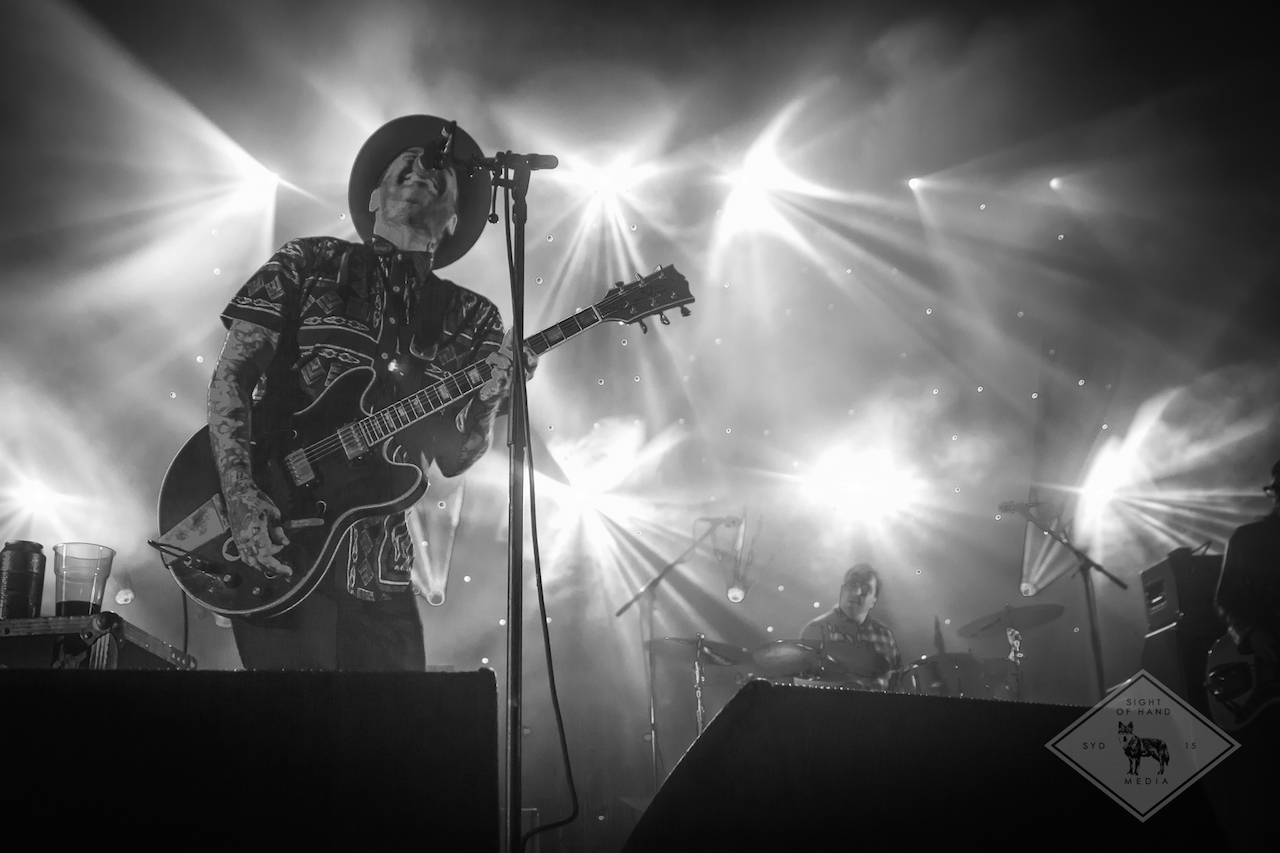 Little May have recently gained some fame off the back of album 'For The Company', and deservedly so. They're real people, with real mistakes and are a pleasure to watch. After opening with a somber sweet Seven Hours, the members of Little May all in black gear stole our hearts with their infectious hopeful energy. Hannah Field stops the show, literally, a few lines and drum kicks into tune Home because she was "wigging out" and had a "brain fart" apologising with, "Sorry guys I can't hear the main part". It was this sweet honesty matched with dodgy dad dance moves and heartbreaking lyrics that made us fall in love with the Sydney-based folk indie dream.
Sinks served some great harmonics and goosebumps. The chord progression in Bow and Arrow was a soothing journey, shifting from melancholy to uplifting. They're the new soundtrack to staring out of a bus window, reflecting on what could have been. Don't listen to Little May unless you're ready to fight back tears fuelled by memories of old heartbreak. We found out Hide is a song about someone you love, who you think may love you, but then they start to cuddle and kiss other people. Makes me wonder who could ever do these girls wrong?
"We found out Hide is a song about someone you love, who you think may love you, but then they start to cuddle and kiss other people. Makes me wonder who could ever do these girls wrong?"
The Shine Is Brighter At Night was the set highlight. There was a possible overuse of echo effects, but the poignant lyrics "Rest my eyes, I don't wanna see you//Rest my brain, I don't wanna know" were sung beautifully. Picking up the pace with Oh My My we were left with a strange feeling of motivation and energy. Closing with a raspy pumping rendition of Remind Me, Field jumped around with her hand held to her heart. This is case of a group who is better to see live than cry to their recordings, so make sure you see them at their next show or see them at Splendour In The Grass  in July.
As we waited for City and Colour you could feel the electricity in the air, this was the right place to be, right at this second. As the lights blacked out a large roar from the audience shook the Enmore Theare. This quickly turned into laughter and confused expressions as an a cappella version of Soul II Soul's Back To Life blared over the speakers. The band walked on stage just as the drum beat dropped for a hilarious reveal. The dissonance between their walk on and opening song Thirst was fantastic, it woke us the hell up and had incredibly timed lighting. A sad keyboard refrain introduced Two Coins, showing off the depth of Dallas Green's voice by giving every lyric a feeling of wholesomeness that hit us hard.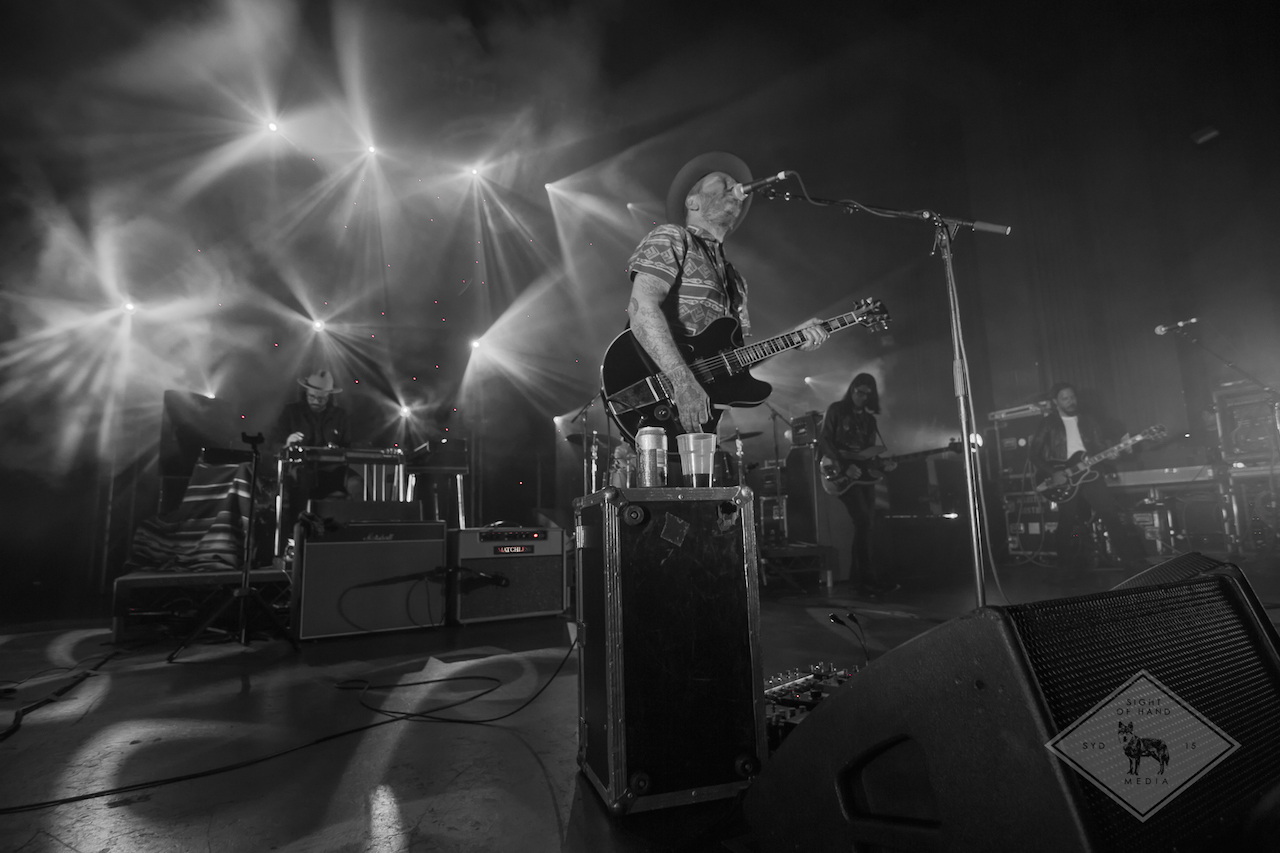 It was clear the show was all about Green, constantly spotlighted and crazy fans shouting out "we love you" with a fight almost breaking out (vying for his love). Killing Time picked up the pace for a jazzy smooth tune with some genius lyrics, "Right now it feels like killing time//I'm running from the shadow of my former shadow's life". Most of the repertoire was from new album 'If I Should Go Before You' with some cheeky older tunes popping up in between.
This performance was a clear juxtaposition from the supporting act Little May. City and Colour were seamless, possibly too much so, as you could get the same satisfaction from listening to Green's albums at home. They didn't even try hard to fake an encore. Everyone knows that you're going to come back on, but don't have the roadie setting up guitars while we are standing in fake suspense. Although he was incredibly charming and had sweet jokes, I'm not sure if Dallas Green is a must see. Some people froth over him, but this is a case of each to their own.
Check out our Photo Gallery HERE