Live Review: Clean Bandit w/ Glades @ Trak Lounge Bar – 29.01.2018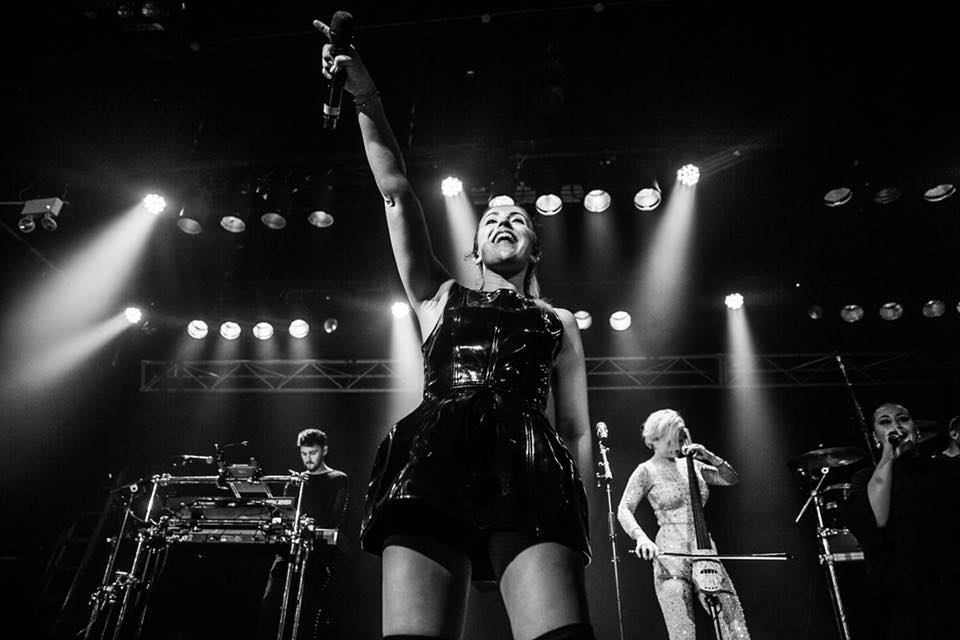 Fresh off on their first Australian and New Zealand Tour, Clean Bandit gives Melbourne an exciting show in creative area South Yarra's infamous Trak Lounge Bar. The Cambridge born group began their descent into music history when collaborating with up and coming artists such as Jess Glynne and Sean Paul. Joined by Australian artist Glades, the bands complimented each band's cumulative style flawlessly with lighting that would make AC/DC fire their manager.
After Glades began the show with hits including Do It Right and Keep It From You, the Clean Bandit team, featuring singers Kirsten and Yasmin, took to the stage with a colourful display of flashing and sparkly outfits, oversized instruments, and leather studded pieces. The clan began the show with worldwide hits Symphony (featuring artist Zara Larsson), Up Again, and Real Love (featuring artist Jess Glynne).
With fantastic switches between the group of instrumentalists and singers, the audience were treated to hearing the best of every essential piece of the Clean Bandit. This portion of the set included solos and quirky dance moves from cellist Grace Chatto and newest member to the group, the newest violinist who-will-not-be-named in the show or the internet.
The 75-minute show continued with the reputable lighting by Trak Lounge bar for numbers Tears (featuring artist Louisa Johnson), Disconnect (featuring artist Marina and the Diamonds), and international banger Rockabye (featuring Anne-Marie and Sean Paul). The band informed the crowd that Rockabye was the last song of the evening, which resulted in a very short wait for the encore to begin—Clean Bandit, you need to be a tease next time!
The encore kicked off the clan's chart-topping hits of Rather Be (featuring artist Jess Glynne) and newest single I Miss You (featuring artist Julia Michaels). We appreciate learning of this newest single, it's currently downloading in the AAA Backstage lair.