Live Review: With Confidence w/ WSTR & Seaway @ The Factory Theatre – 18/08/2017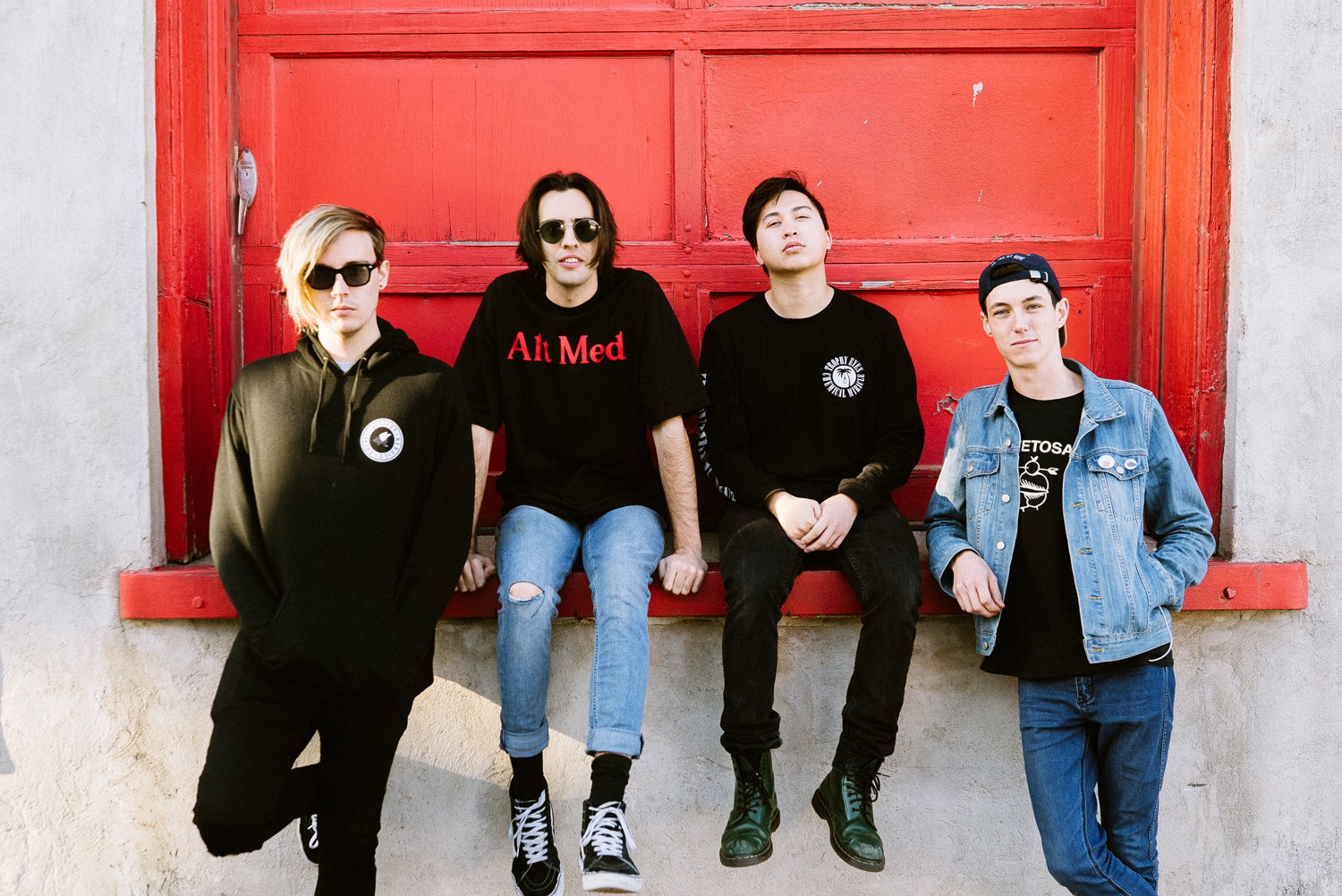 Sydney's With Confidence have certainly done a fair bit of growing up. Our little local boys are taking over the world on the back of their debut Album 'Better Weather' released via Hopeless Records in June of 2016. The immense success of this record has taken them around the world, sharing the stage with artists such as State Champs, Broadside, Mayday Parade, and Don Broco just to name a few. However, tonight, it was our turn. Joining them on their Australian headline tour is Canadian pop punk outfit Seaway and UK band WSTR, adding some international flavour to the bill.
English band WSTR kicked off the night with their thrash pop punk styling, jumping around and getting the crowd well and truly ready for what was sure to continue to be a night to be remembered. With a blend of new and old, WSTR made their long awaited Australian stage debut with fans screaming the words to tracks such as Eastbound & Down and riff hungry, Fair Weather.
It's honestly surprising that this was Seaway's first trip out to Australia—the demand was there and was met with force last night and there was not a single ounce of disappointment to be found in the crowd. Energy through the room was high as the band opened with Best Mistake, following it up with their latest single Something Wonderful. The band also bought back some older tracks from their 2013 debut album 'Hoser' such as Shy Guys and Sabrina the Teenage Bitch. In true Australian fashion, the shoey chant began and Seaway christened their first ever Sydney show.
Finally, our hometown boys found the stage, bringing with them a bigger and better live performance than we've ever seen from them and an attitude that well and truly lives up to their name. Recently, vocalist Jayden Seeley sustained an injury that prevented him from taking his usual position as a bassist also. However, Scott McLaughlin stepped up to the plate and in turn allowed Jayden the freedom to go wild on stage, engaging the crowd like never before.
The band as a whole delivered an amazing stage presence with a mix of old favourites such as Godzilla and I Will Never Wait along with their newly released b-sides, Here for Nothing and Poison. Their vibrant live performance turned the Factory Theatre on it's head, from the highs of Keys to bringing it down with Long Night the crowd broke out their lighters (or in most cases, their mobile phone torches) to highlight their compelling ballad. They proved once and for all that they're taking the world by storm doing what they love, and doing it damn well at that.