Live Review: Cub Sport @ The Tivoli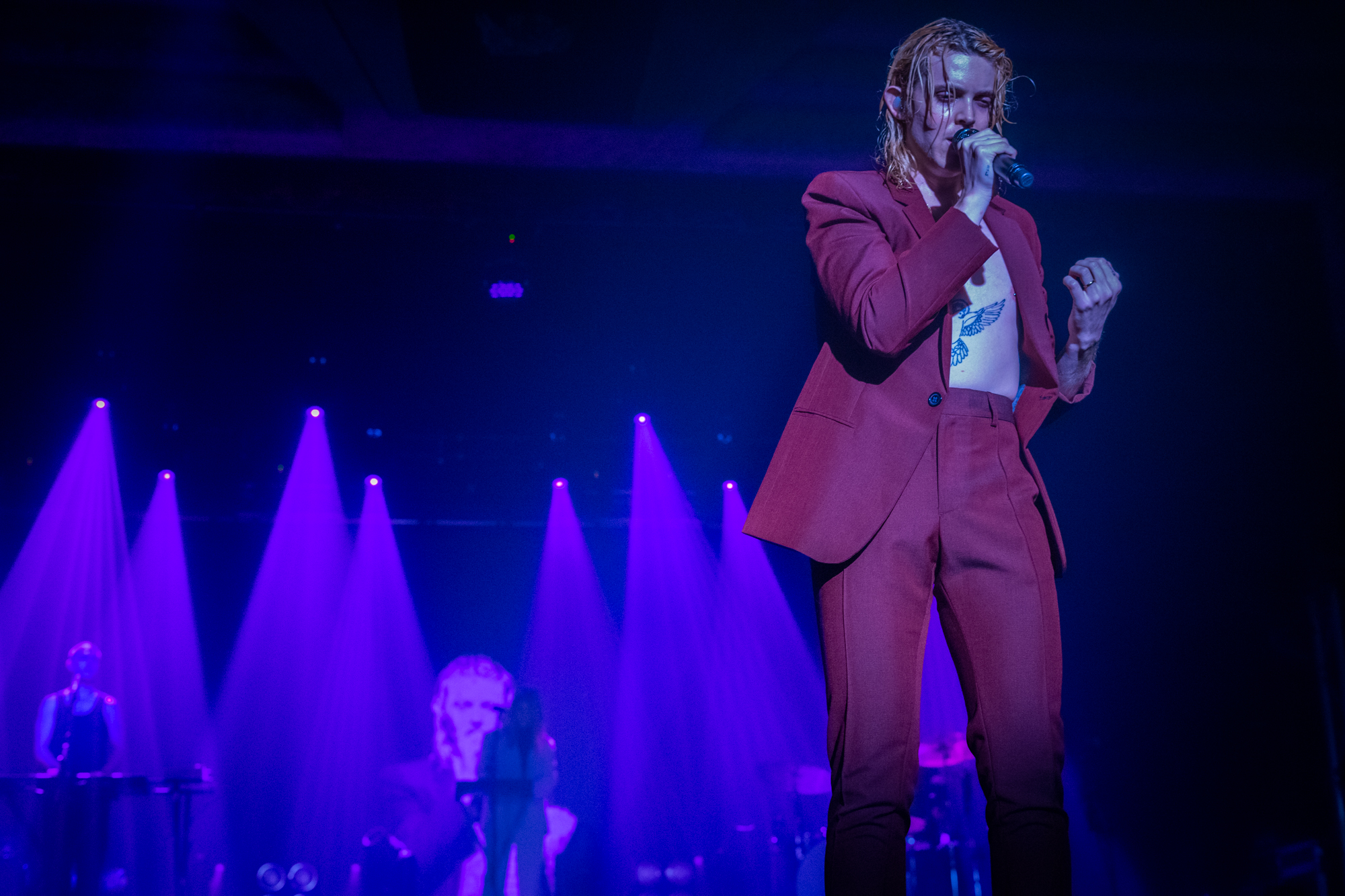 With restrictions continuing to lift around Australia, Brisbane locals Cub Sport were able to perform their first shows since their fourth studio album 'Like Nirvana' was released in late July- and spoiler alert, it was beautiful.
Last weekend saw the home-grown favourites sell out two nights at The Tivoli in Brisbane, the Saturday of which we were lucky enough to attend. It also happened to be frontman Tim Nelson's birthday, which added some extra magic to the night and saw the crowd sing a snippet of 'Happy Birthday' between songs, to which Tim said "this is my best birthday yet".
Since the audience couldn't pile in against the front barricade (thanks again Corona) the stage was set up with a catwalk extension- thankfully this arrangement still allowed Tim to make his way up close to the seated crowd. Taking full advantage of this when delivering the opening track 'Intro', he knelt at the end of the catwalk beneath spotlights that highlighted his ethereal presence.
The audience was captivated as the four-piece moved through the new album in its entirety, hanging onto every note as they poured raw emotion into each track. Amongst billowing smoke and ambient red, purple and blue lighting, Tim transfixed the crowd with his gentle charm, and moved many audience members to tears with his incredible voice. Interestingly, he held two microphones for most of the night- using one for moments requiring special effects. This unique production element allowed Tim to seamlessly transition between notes and gave him full control over his vocals, which was evident in the flawless delivery of each song.
Another small yet incredibly endearing aspect to every Cub Sport show is the interactions between the band members, with their sets often feeling like a privileged peek into a sweet serenade between lovers. It's impossible to see them live and not revel in the chemistry between bandmates/husbands Tim and Sam- their shared smiles on stage always add an intimate element to the show and last Saturday was no different. As Tim's angelic voice sang their romantic lyrics, home-videos tracking the pair's love story were projected onto the backdrop, an element that truly brought the phrase "love is in the air" to life.
Before the end of the set, the whole band moved onto the catwalk for a beautiful, intimate performance of 'Be Your Angel' and 'Grand Canyon', before returning to the main stage for their final songs. They closed the night with pop bangers 'Party Pill', 'Chasin'', 'Come On Mess Me Up' and a special encore of 'Hawaiian Party'.
The band really pulled through with the return of big production sets that gig-goers have been long-awaiting this tumultuous year. Exceeding all expectations, this was an unmissable show- but if you were so unlucky, flick through the gallery from the night for a glimpse at the beauty that was Cub Sport live at The Tivoli.