Live Review: Deradoorian @ The Zoo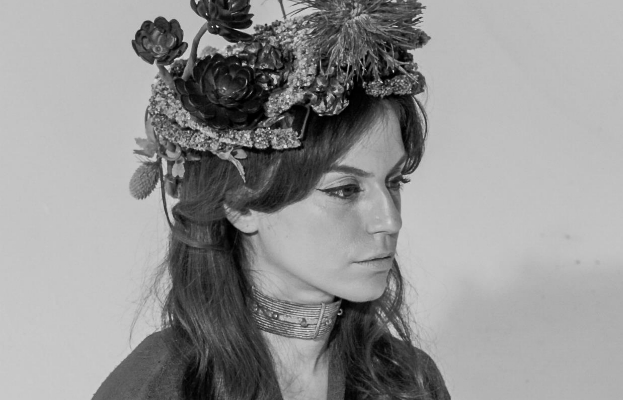 For Deradoorian, The Zoo marked the final destination on their seven-week Australian tour. To a rather measly Sunday night crowd, the former Dirty Projector's bassist Angel Deradoorian performed tracks from her latest album 'The Expanding Flower Planet', released in August last year, and a sprinkling of songs from her 2009 debut EP 'Mind Raft".  The LA-based musician has worked alongside U2, Flying Lotus, Charlie XCX, and Dave Portner (Animal Collective), evidencing a versatility and musical experience that has undoubtedly contributed to the strength of her latest album.
Supported by the ever-ambient banjo genius of Andrew Tuttle and 5-piece Sunbeam Sound Machine, a bright and peaceful atmosphere adorned an all too empty Zoo. Much like Christmas at Nan's, no one ever wants to wonder if anyone else is actually going to turn up. And on such a special occasion as this, with one of America's most intriguing alternative producers and performers about to bless earholes for the better, it's more than a tad remiss.
"Arlene punctuated each track with Amazonian-like jungle cries, while working on complex drum loops and chorus harmonies."
But on the up side, the small crowd made for a very intimate show. Facing her sister Arlene on floor tom and snare drum, Angel announced the beginning of the set with a smooth, rattling bass intro. Tracks from 'The Expanding Flower Planet" are astoundingly alien, but remarkably inviting. Arlene punctuated each track with Amazonian-like jungle cries, while working on complex drum loops and chorus harmonies. Electronically manipulating these outputs into rich layers, Angel's Realistic stereo mixing console was working hard under pressure.
Equally, Angel's vocal chords were feeling the strain after a solid seven weeks on the road. Caught off-guard by a "surprise cough attack", the album's single A Beautiful Woman was restarted after Angel rid herself of those wretched splutters. This track is a brilliant example of technical, structural and lyrical innovative. Deradoorian's excellent command over drum and vocal loops and piercing injections of Roland Juno 60 keyboard melody, are an inspiring movement in the experimental rock genre.
Angel and Arlene moved seamlessly through A Beautiful Woman's soundscape, the rolling intensity of their voices purposefully connecting verse to chorus and chorus to instrumental. Lyrically, this track is the vulnerable, damaged product of dangerously negative self-perception. Angel sang,"The forces still arrested me, threw me down, made me think, I'll never be, a beautiful woman". It's in this song that the alien strength and eerie intrigue of Deradoorian can be found.
For Brisbane's audience, the mystique of Deradoorian was exactly what they had been looking for. Awestruck, their gaze had intensified throughout the night. In a final spellbound applause Brisbane evidenced their admiration of the complex instrumentation and vivid musical imagination that is Deradoorian.