Live Review: At The Drive-In @ Eatons Hill Hotel – 02.10.2017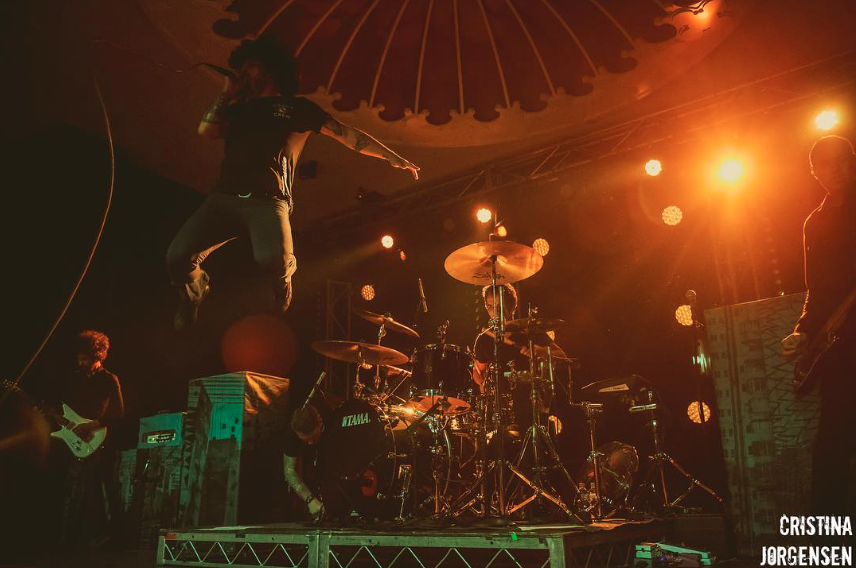 It's testament to just how incredible an album 'Relationship Of Command' was that over 17 years after its release at a venue on the opposite side of the planet from their hometown of El Paso, the band can still pack a couple of thousand of people into an inconveniently located venue during a rainstorm on a Monday night. Whether it was their recordings or their live reputation as a band who played each show with the intensity as if it were their last, the excitement in the air was so thick you could almost smell it. It smelled a lot like wet dog.
Le Butcherettes delivered a powerful opening set getting the crowd buzzed, but it was clear that the majority of people weren't there to see those Rodríguez-López brothers. It was an interesting choice of support after Omar Rodríguez-López's formation of Bosnian Rainbows was cited as one of the reasons for the disbanding of Mars Volta in 2012. With Le Butcherettes frontwoman Teri Gender Bender being a member of that band, you assume there's no hard feelings between her and Cedric with the band chosen to support for all dates of the tour.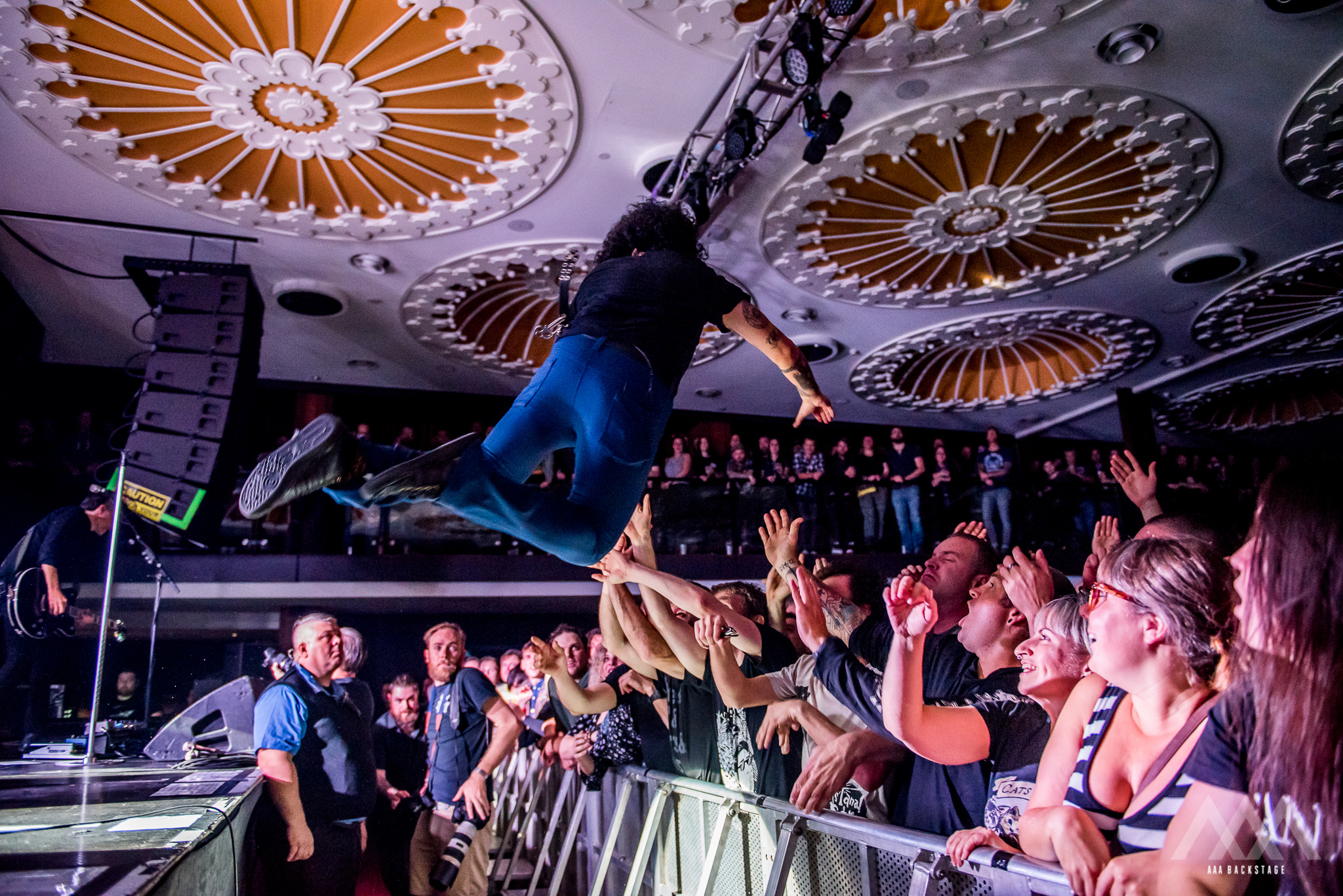 With so many sceptical of the motivations behind the reunion after the surprising absence of Jim Ward, the release of a new album's worth of material this year seems to have placated most. Jim's Sparta-bandmate Keeley Davis now fills his shoes emulating Jim's screams with an uncanny precision, with the new material carrying on where the previous album left off. As soon as the opening notes of Arcarsenal kicked in, Cedric Bixler gliding around with maracas in hand, there could be no doubt that this going to be a great night.
No Wolf Like The Present followed, showing that there was no letting up as Cedric began stage diving into the crowd with reckless abandon. The crowd reacted accordingly with crowd surfing and mosh-pits galore. The lyrics were screamed back at the band with the same level of intensity as was so perfectly captured on that album. These were clearly people who had been waiting a long time to hear these songs played live.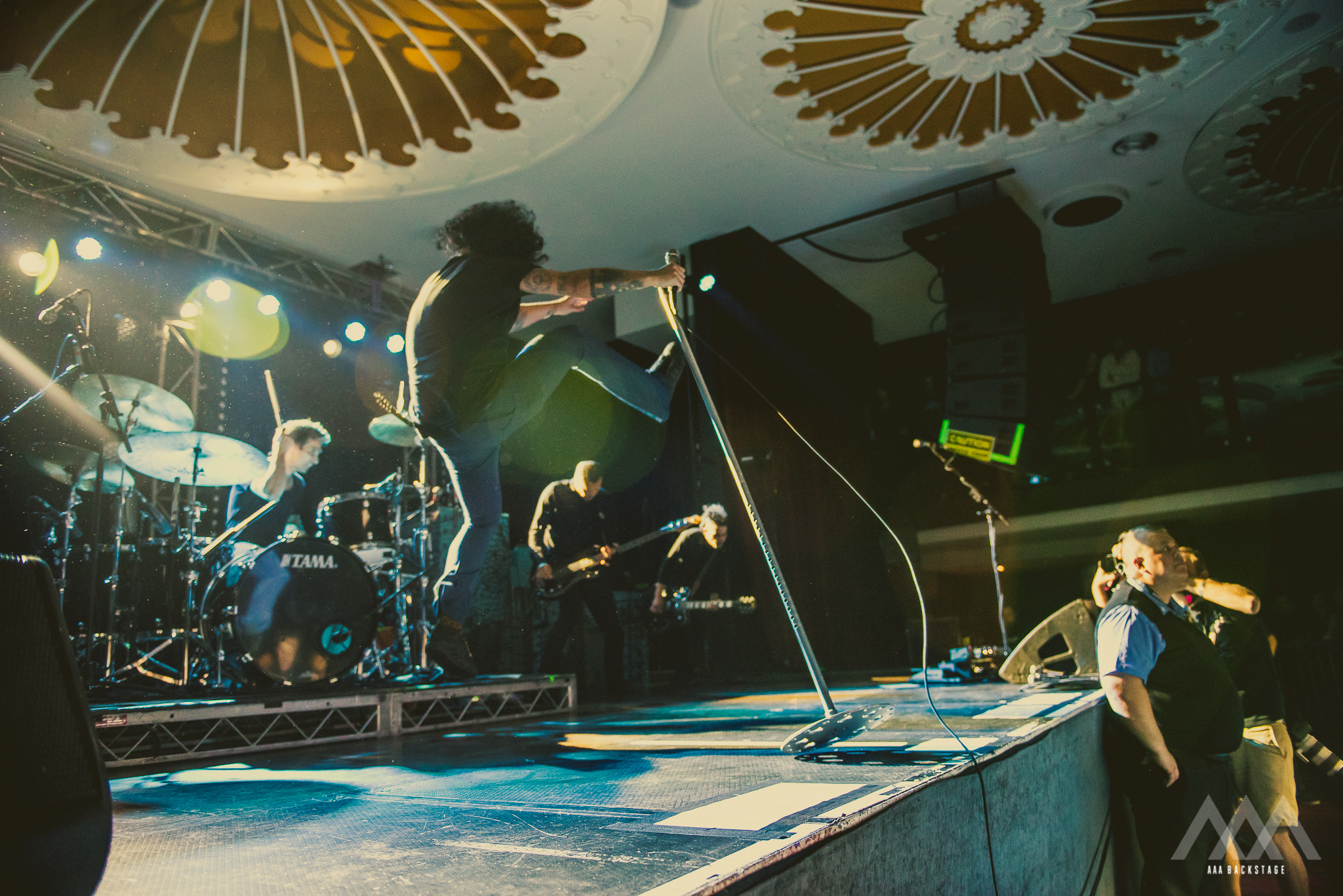 With Pattern Against User and Continuum to follow, it wasn't until the unexpected inclusion of the psyche-ballad Non-Zero Possibility that there was a minute or two to take a breath. Though Omar may be a lot less animated than his younger self these days, Cedric still has a stage presence like no other frontman. His amp stack jumps, stage dives, microphone football, mic stand juggling and snake-hipped grooves were exhausting just to watch, let alone to do while barking out his stream-of-consciousness lyrics. Despite the salt and pepper colouring of his beard, he still had the energy of a teenager.
Knowing what the crowd wanted, the majority of the set was drawn from 'Relationship Of Command'. The band may have released a new album this year, but they knew that the main reason for most people being there lay within those 11 tracks. The only songs included that weren't on those albums were Napoleon Solo from 'In/Casino/Out' and 198d from 'Vaya'. As far as two older tracks go, it's hard to argue with the inclusion of those two, both serving as great reminders that there's more to this band than just one album.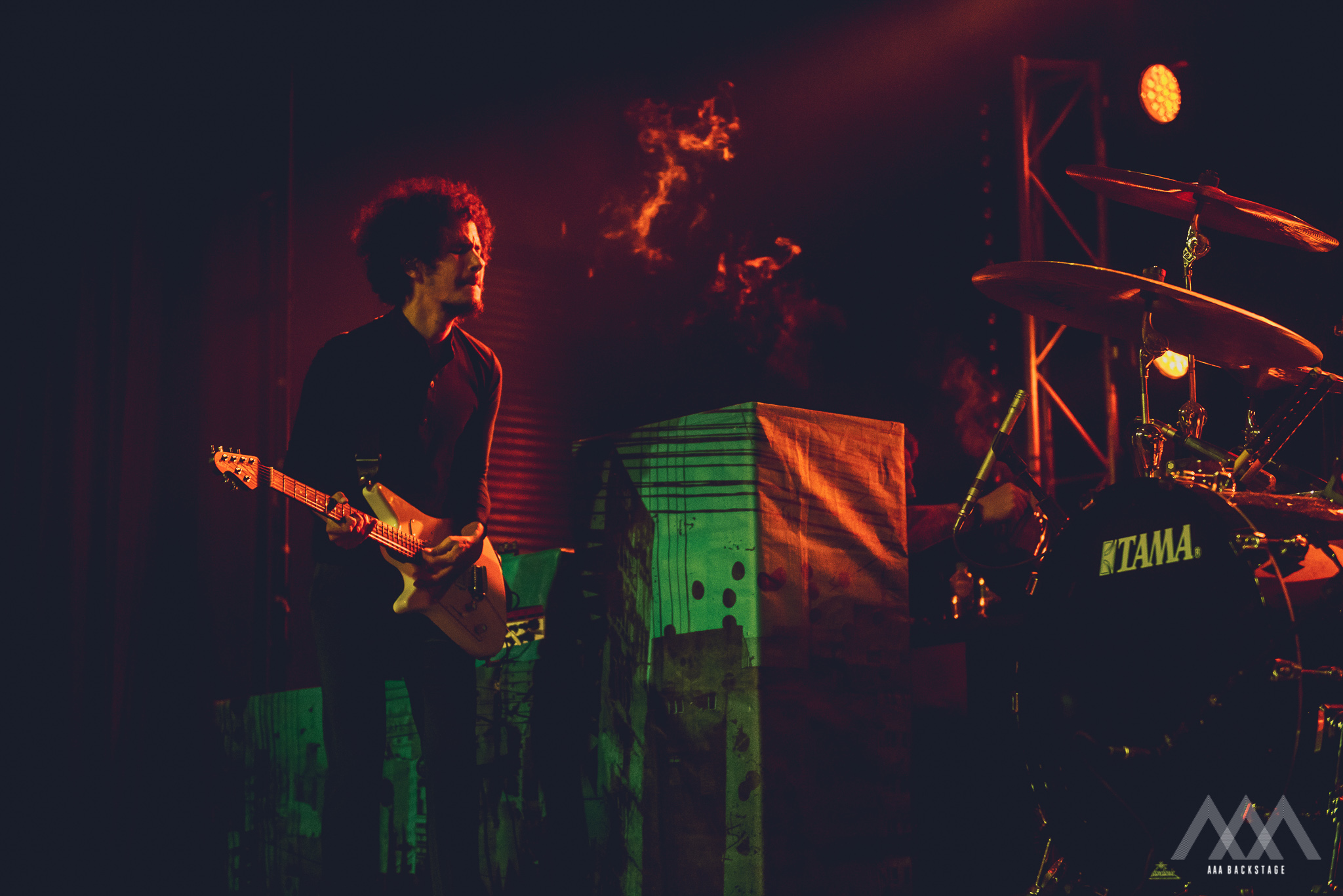 Other than the omission of Rolodex Propaganda it was an otherwise perfect setlist. There was just one song for the encore, the inevitable One Armed Scissor. Before the band launched into their biggest hit, Cedric took the opportunity to personally thank members of their crew for their help in putting the tour together before doing the same for his fellow band members. He gave each a short description of what they did and why it was so important to their ability to function as a band that was unexpectedly touching. The confused reaction of Tony Hajjar to these words made it clear that this wasn't a regular part of their set, and something that Cedric had taken upon himself to do. Whatever his reasons were, it felt like more evidence that there may be more to come from this incarnation of At The Drive-In. 'in•ter a•li•a' was a great way to silence the doubters, but was very similar to what had come before, a very safe route. With the wild creativity that Omar and Cedric bring to everything they do, you can't help but be excited as to where they might take things next.