Live Review : El Grande @ New Globe Theatre, Brisbane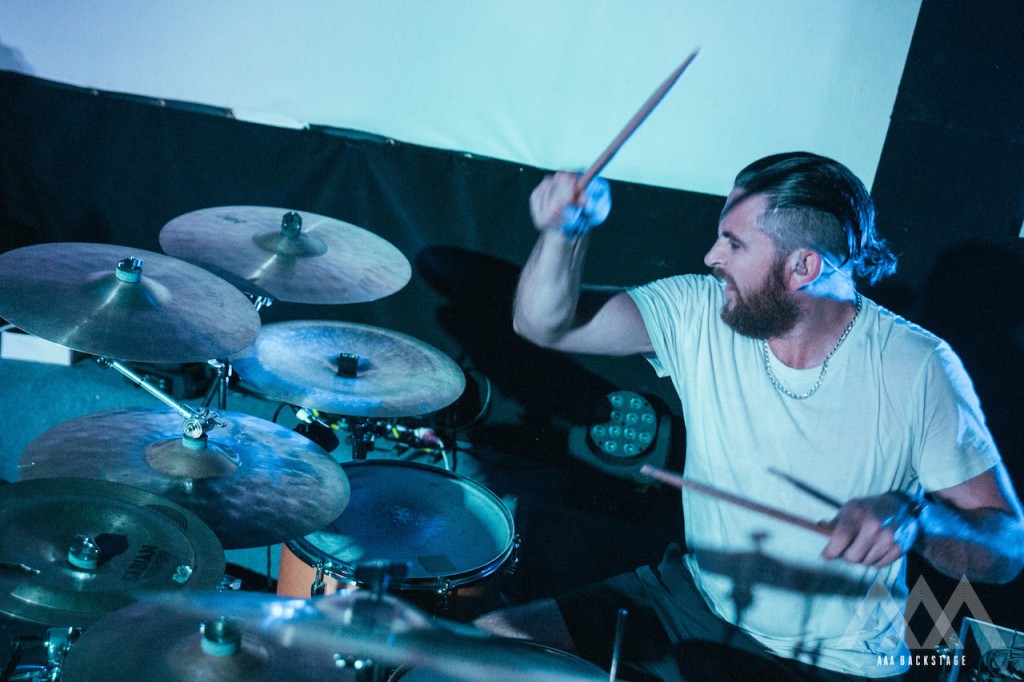 Now in its fourth year, El Grande is Queensland's best underground pub-stival dedicated to showcasing local and international prog-rock, punk, hardcore, and metal musicains. The pub-stival provides an avenue for some of Australia's incredible underground alternative bands, but also ensures it's affordable for you, the punters. I attended the Brisbane leg of the festival at the New Globe Theatre and even before the evening started the atmosphere was a mix of nerves, anticipation, and a lot of beer.
The opening act was prog-rock quintet Kodiak Empire. We were moved into a realm of unorthodox time signatures with eerie guitars, groovy bass lines, and heavy percussive drumming. Keyboardist Josh Engal calmed the heaviness with soothing progressions, helping provide space for Bryce Carleton's clean-vocals.
"We were moved into a realm of unorthodox time signatures with eerie guitars, groovy bass lines, and heavy percussive drumming."
Opening on the theatre stage (which was legitimately a old cinema) was Gladstone powerhouse trio Red In Tooth. Frontman Jasper Webb's vocal delivery appropriately suited the outfit's sound with his aggressive screaming piercing through the heavy instrumentation. Webb also brought his unique personality in-between songs, providing a friendly and intimate atmosphere.
As I walked back to the main stage room I was welcomed with beautiful music by MofoisDead. It was difficult deciding whether I wanted to headbang or watch the talent onstage. The highlight of their performance was definitely the harmonies sung during the choruses by frontman Paul Galagher and drummer Luke Pammington. When Galagher was not singing he shredded the guitar like Jimmy Hendrix (if he was right handed). They displayed an interesting combination of tones that can only be explained if Muse had babies with The Eagles!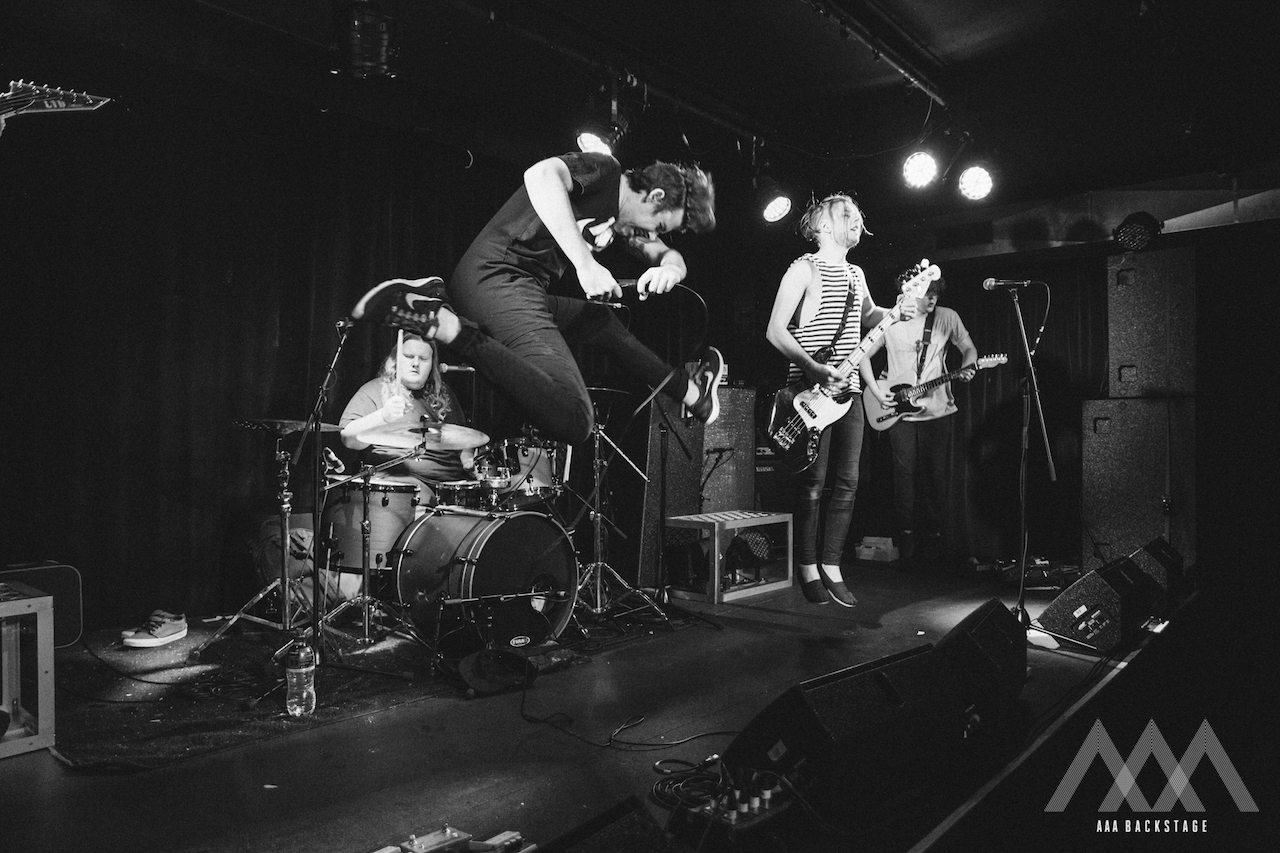 Halfway through the evening a more hippie vibe was brought to the stage by outfit Greenthief, to which the audience responded positively. Drummer Liam Burgan could be easily seen enjoying himself playing his groovy beats, as frontman Julian Schweitzer presented his playful charm in-between songs. Bassist Will Homan aptly used his wide selection of pedals, in particular his tasty synth bass pedal, providing some amazing sounds.
The heaviest of the acts was Bayharbour who without a doubt were the most brutal mosh-worthy act on the night. Vocalist Jay Sibthorpe had his alter-ego on display, passionately getting into the music by angrily smashing his head with the mic while displaying fierce facial expressions. The crowd were equally into the music, with plenty of amateur screaming and moshing on display.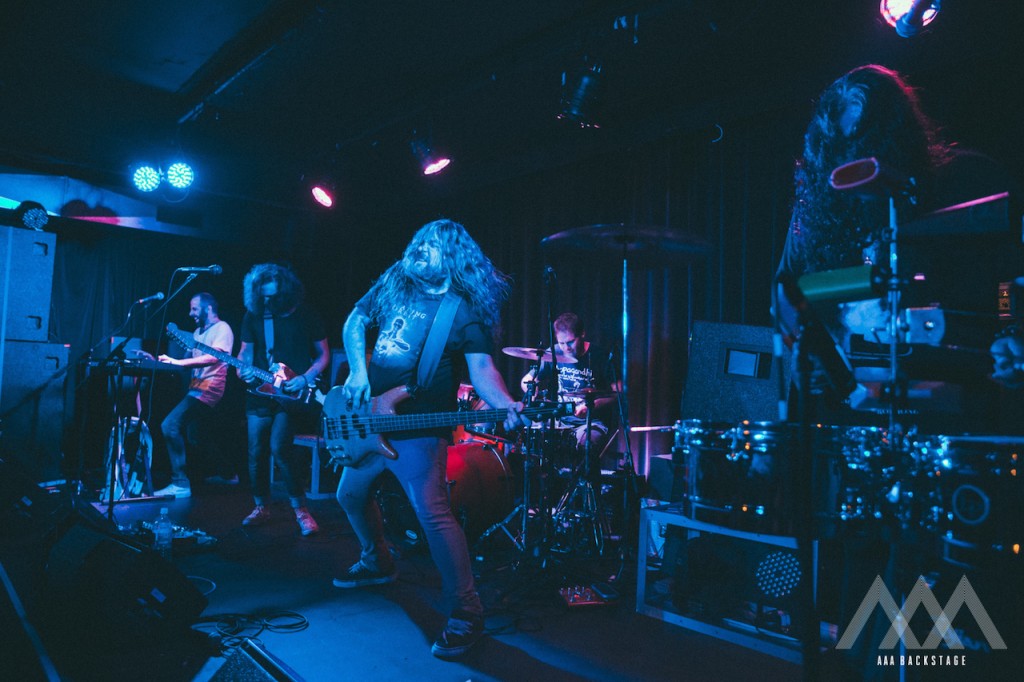 After all of the heavier performances were retired, a more ethereal rock outfit Alithia presented us with their smooth space-rock sound. I cannot believe how amazing these guys were with their stage presence, especially during climatic sections of their songs. Percussionist Jeffrey Ortiz Raul Castro unquestionably made the outfit stand out from the rest. Castro was engaging with his 'psycho' eye popping facial expressions while singing along to the songs. He looked straight into my eyes at one point which was intimidating, however his overwhelming passion shot straight into my soul.
The night was full of great vibes,  sweat, headbanging, and a few too many beers for some.  Every act was amazing and I'm really looking forward to next years El Grande. There is some incredible talent out there in the local scene and beyond, so I encourage you all to get out there and support Australia's heavy rock scene!