Live Review: Every Time I Die w/ letlive., Counterparts & Deadlights @ The Triffid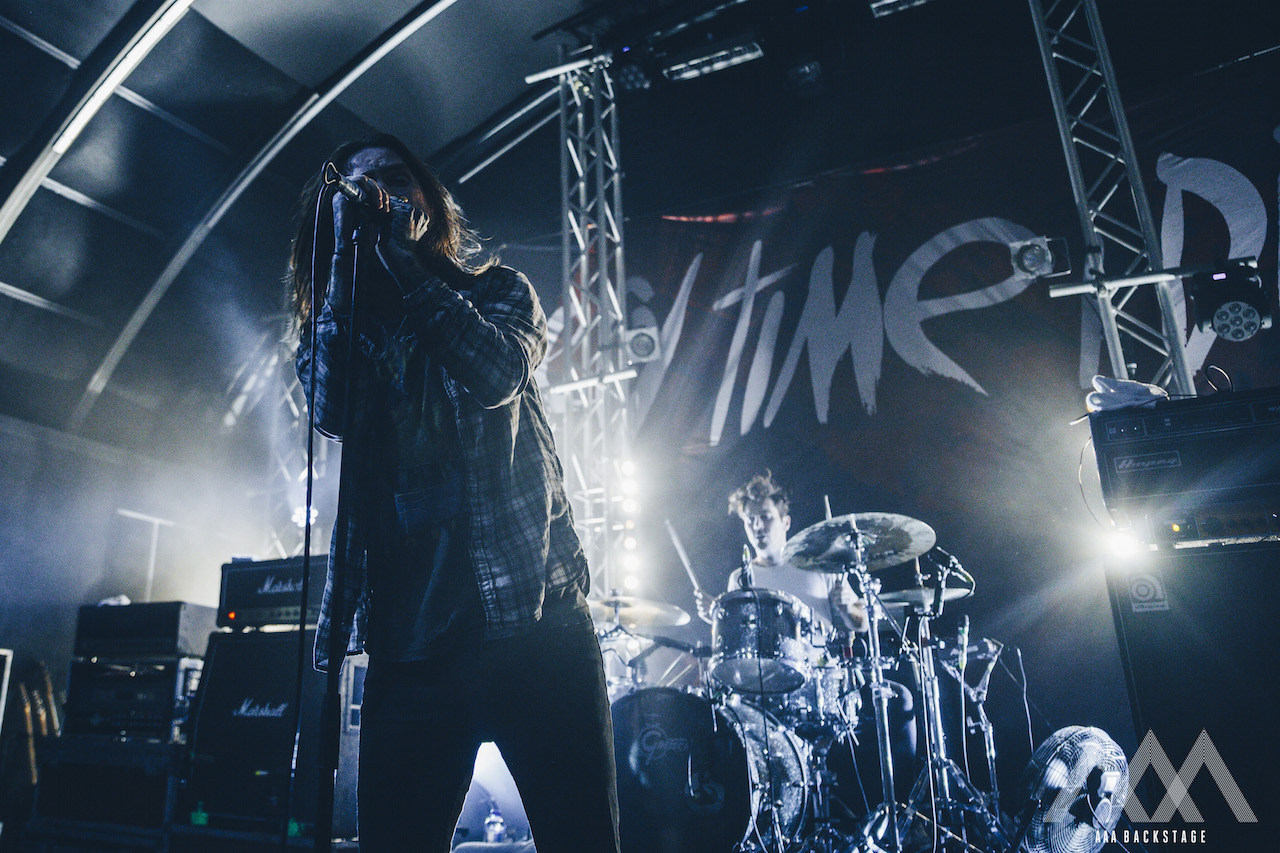 There's an overwhelming amount of metalcore out there at the moment. How do you know what to listen to next? Which band's concert is worth your hard earned money? When it all gets a bit too much, go back to basics and get back into the guys that started it all. Every Time I Die's performance featuring letlive. proved they indeed still are the kings of metalcore.
Often dubbed pioneers of metalcore, Every Time I Die formed in 1998 in New York and burst onto the international scene quickly with their manic, convulsive, and unusual brand of metal. Eight albums later and they're now part of metalcore's definition, leaving hundreds of other bands to form in their wake and follow their path.
The night started with Brisbane's own Deadlights. On the local scene since 2011, this 4-piece delivered post-hardcore goodness to a small but growing audience, who were enamoured with every sound blasting from the stage. Fast drum smacks and walls of roaring riffs hyped up every head in the room, almost as if the set was speaking to the crowd – "this is the beginning of a damn good night".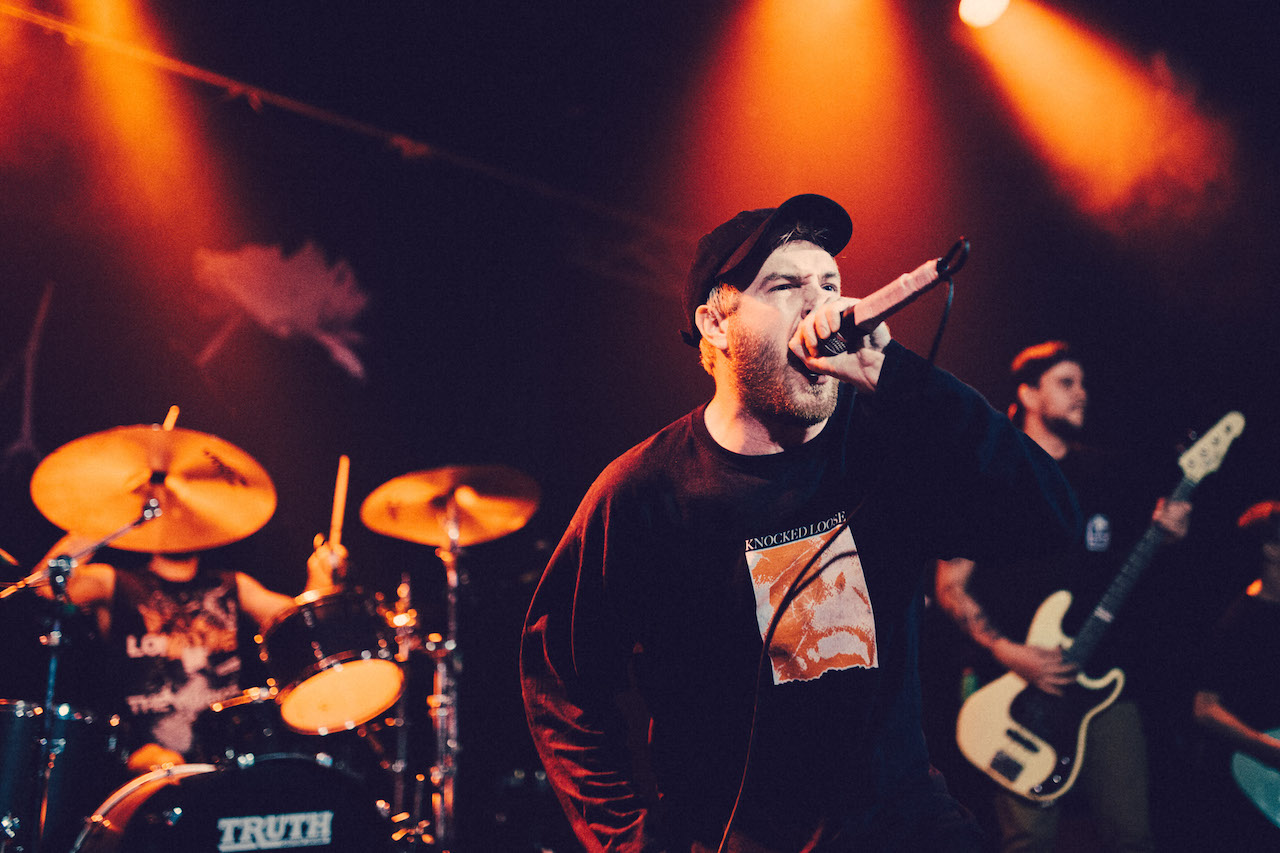 Like a magnet, Deadlights had drawn the audience to near-capacity, making way for their following act Counterparts. The Canadian quintet kept the floor bustling and alive, with moshpits popping up sporadically. A fan favourite was clearly their famous song The Disconnect, as every punter emulated the band flailing wildly on stage. They may have been a bit underrated sitting in a lineup next to Every Time I Die (ETID), but they deserved the attention of every concert-goer with their fierce presence.
Before ETID took to the stage it was time for co-headliners letlive. to bring their Los Angeles brutality to Brisbane heavy revellers. This post-hardcore 5-piece have been around for 15 years and showed no signs of slowing down with an unbelievable stage energy. At one point near the end of the set, sweaty frontman Jason Aalon Butler climbed some scaffolding at the back of the stage to hang off like an orangutan and scream his heart out.
Aside from the incessant wall of power coming from the group, the best part of letlive. was the absolute openness of these guys. In between songs they spoke about some of the sh*t going on in the United States and around the world right now. Normally it would be an awkward cliché to campaign for social equality in front of people who came to see you play; but vocalist Butler kept everything short, powerful, and relevant to the songs they were performing. The last song, Good Mourning, America, was welcomed by the short but sweet comment "F*ck Donald Trump", which was of course met by a roar of applause.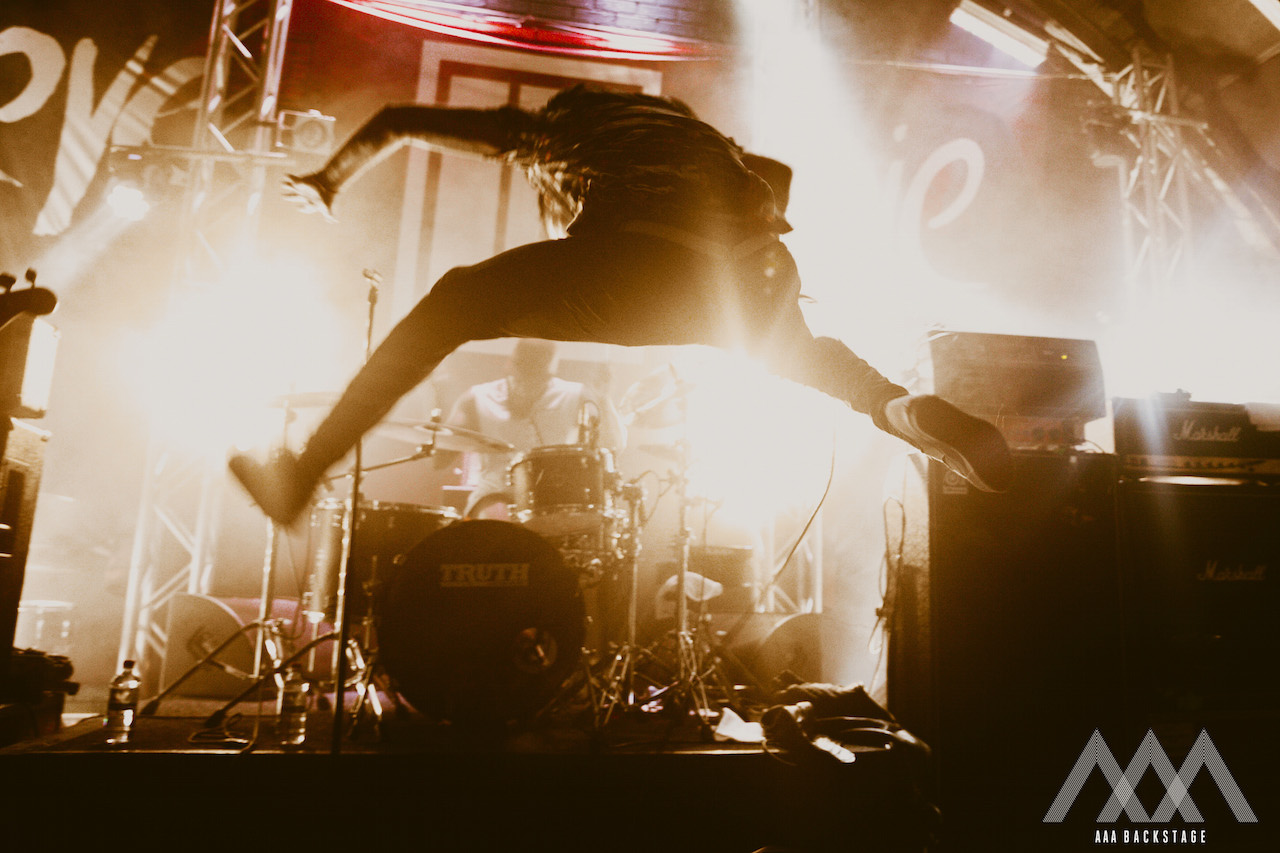 With the crowd well and truly keen, The Triffid was packed and eagerly waiting for ETID to blow them away. There was no buildup or bravado; as soon as the stage was ready, the quintet wasted no time in running onstage and jumping into their first song Glitches. Each piece almost effortlessly segued into the next leaving no mercy for hardcore fans who refused to stop banging their heads with every chunky riff or blasting breakdown.
If there ever was a gig for circle pits, this was it. At one point the group actually stopped a song ten seconds in to lecture fans about their tiny, half-assed circle pit. "We're gonna try that one again!" vocalist Keith Buckley threatened before launching into the second take of Bored Stiff. Luckily limbs were now flailing as a wide pit opened and the band showed their approval by mirroring the sea of bodies, moshing wildly across the stage.
As ETID churned through their discography spitting out classics like It Remembers, The Coin Has A Say, and Petal, almost everybody at the front half of the house had a turn at crowdsurfing. Come the end of the gig, bruised and bloodied bodies were scattered around the venue in exhausted awe. And of course, there were encores. Two of them in fact, and you would have been forgiven for thinking the gig was just starting their set as the group's energy levels stayed insanely high. The crowd's cardio was given a final test, and beads of sweat went flying in all directions as fans refused to let up.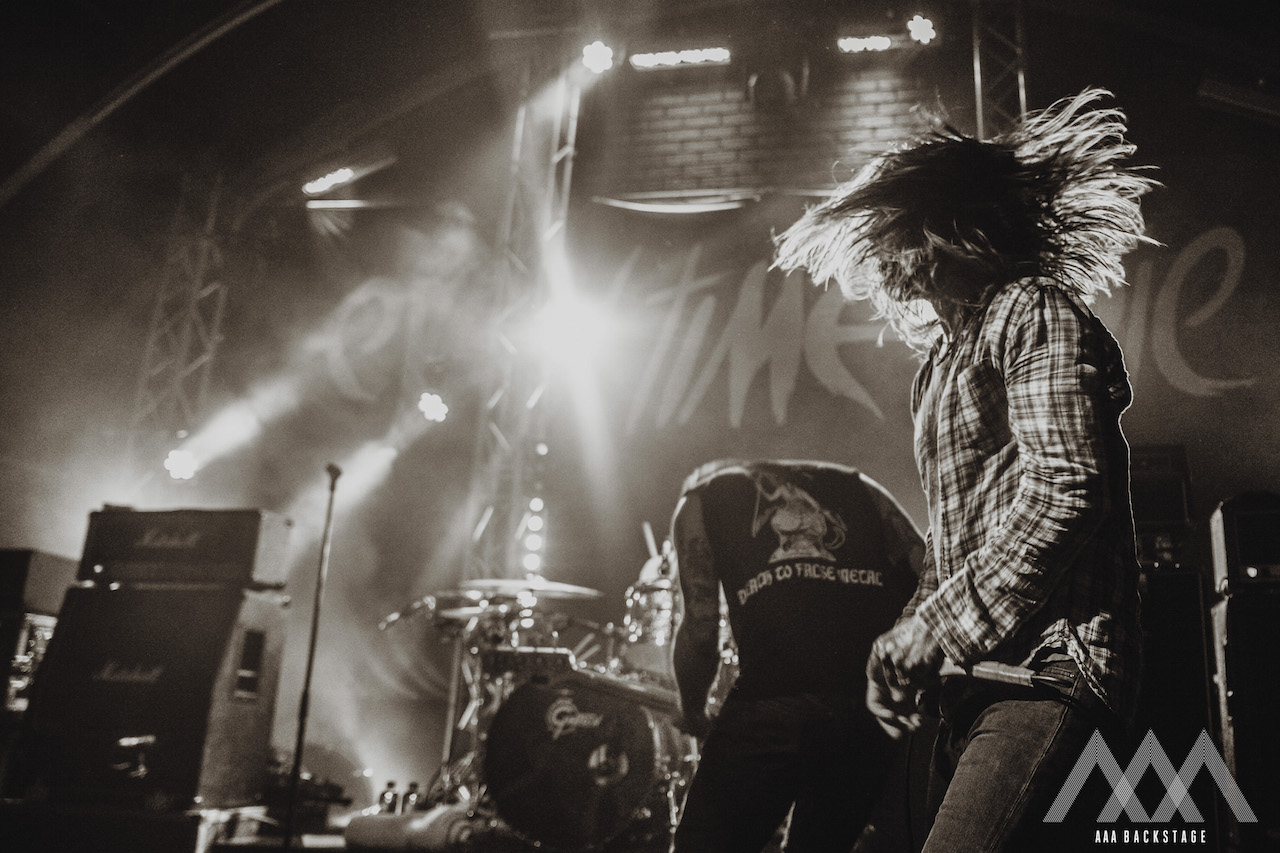 It's obvious as soon as you see these guys live they genuinely love what they do and love interacting with their fans, not just onstage but offstage too. A couple of the guys headed out into the crowds after the gig had ended to take photos and just talk music to admirers (although I'm sure they would have preferred the term 'friends').
The only fault to pick is they could have been a little tighter, but for how much they were giving of themselves on stage, they were definitely one of the best all-rounders I'll see for 2017. Yes, I'm making that call already. It's just left me with one question: how can I be so fit I can run around screaming like a madman for 90 minutes and not get tired?
Check out our gallery HERE