Live Review: Falls Festival @ Byron Bay – Day 2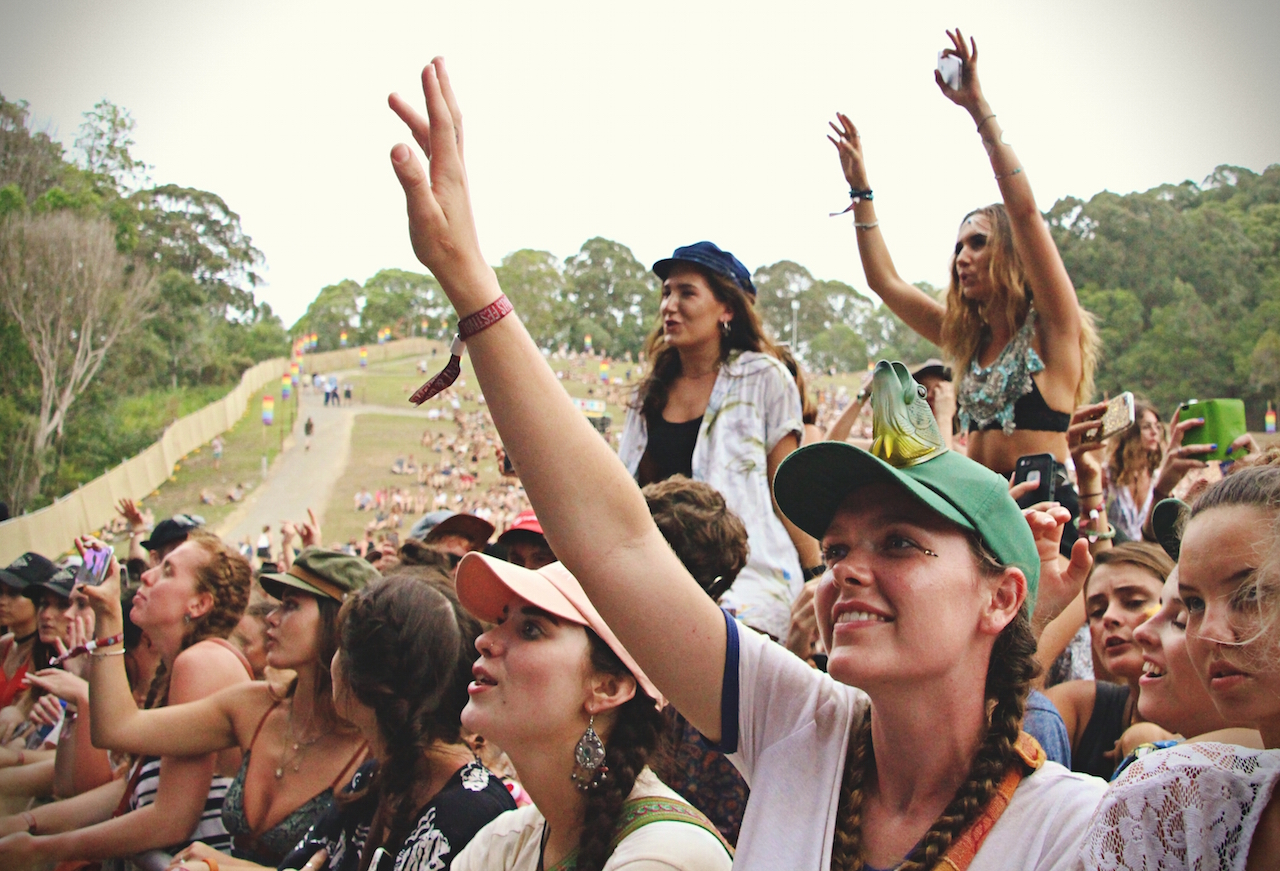 As day two of Falls Byron Bay rolled in the heat flooded in like a swarm of angry bees, and it stung! Sweaty crowds stumbled their way to the showers while early risers traipsed off to yoga while a vast majority stayed in tent bed. Sydney's indie-pop muso Hein Cooper was the first cab off the ranks at the amphitheatre, and although he looked surprisingly small enveloped by the expansive stage his distinctive sound drew a handful of keen punters into the blazing sun. Cooper's debut album filled the set list and he settled into a comfortable groove with The Real, Rusty, and The Art of Escape.
The heat kept climbing during the afternoon, and some girls donned more glitter-coated sunscreen over their denim overalls displaying plenty of body art. When City Calm Down took the stage dressed entirely in black they looked like somewhat menacing heatstroke victims to be, but they came prepared to attack the performance in spite of the heat.
As usual, frontman Jack Bourke's distinctive stagger was easily their most loveable performance characteristic. Border On Control, Son, and Rabbit Run were crowd favourites, and a cover of The Smiths' This Charming Man igniting a mass singalong and an impressively sweaty dance party. The crowd was left wanting more after every song, satiated only by the beginning of The Jezabels a mere 20 minutes later.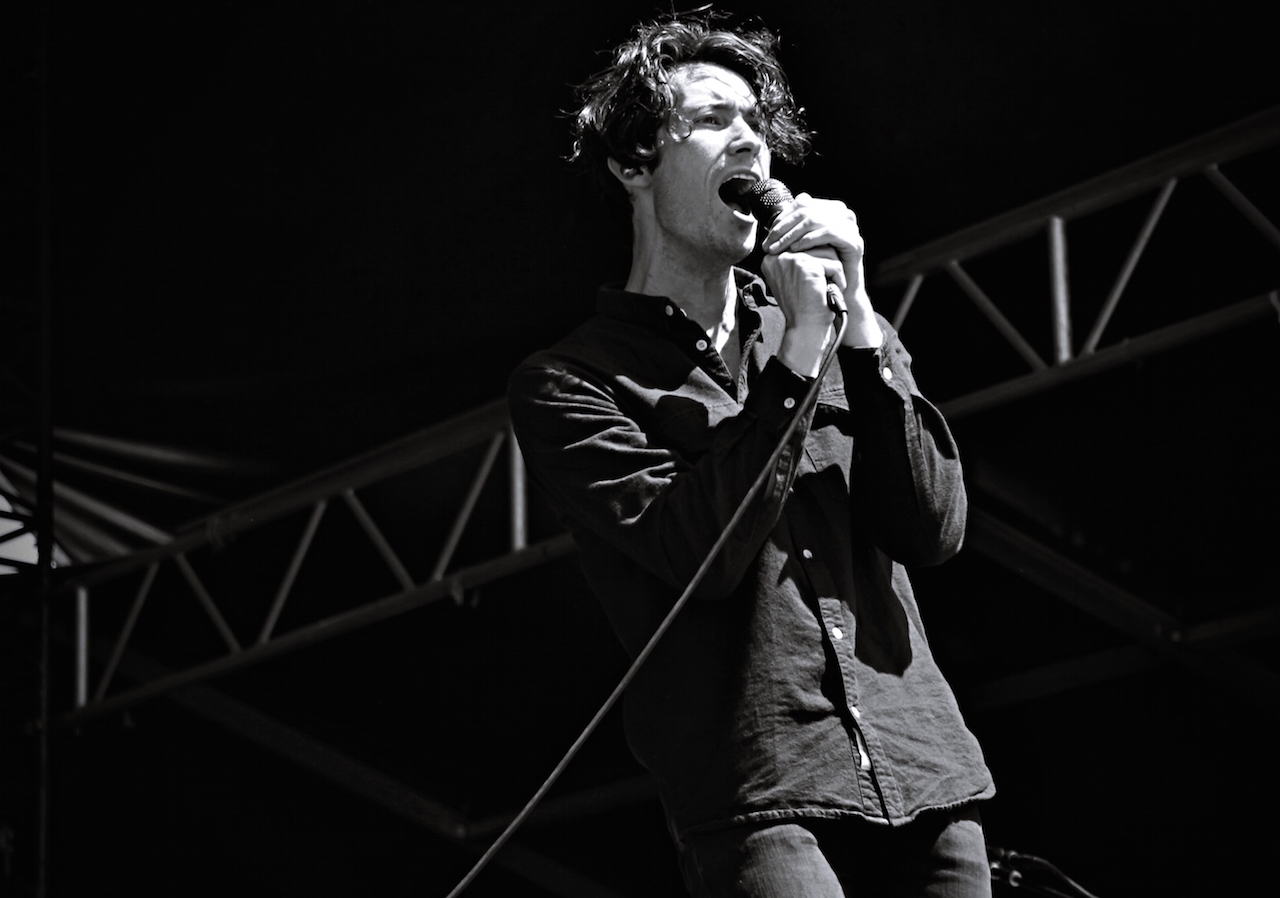 Frontwoman Hayley Mary had her festival look down-pat in a long flowing cape, inciting a hint of outfit envy amongst the crowd. As she launched into Mace Spray, hands shot into the air and the rhythm spurred a sway amongst the crowd. Mary moved with confidence, working the stage as expertly as she delivered her soaring vocal runs. The bustling rhythms and shimmering falsetto of My Love Is My Disease came to life on the back of her vivacious stage presence, and Pleasure Drive's addictive quirky riffs kept us buzzing until Matt Corby took the stage.
Sporting a gruff moustache, Corby looked as withdrawn as usual on the stage, undeterred by the screaming of barely post-adolescent girls. Belly Side Up had the front row throwing their heads back and singing out, luxuriating in his dark brooding style as the crowds kept flooding in. In typical Corby fashion instrumental and visual restraint allowed his vocals to shine, creating a litany of memorable moments in Brother.
His confidence, control, and restraint showed as the song was stripped right back to its bare bones, tainted only slightly by our often-painful attempts to replicate his falsetto. Saving Resolution until near the end of the set, he followed it up with a healthy dose of gospel and undeniably passionate facial expressions. Complete with a flute solo and several jaw dropping vocal belts, Corby's Falls set was every bit as captivating as his Splendour performance.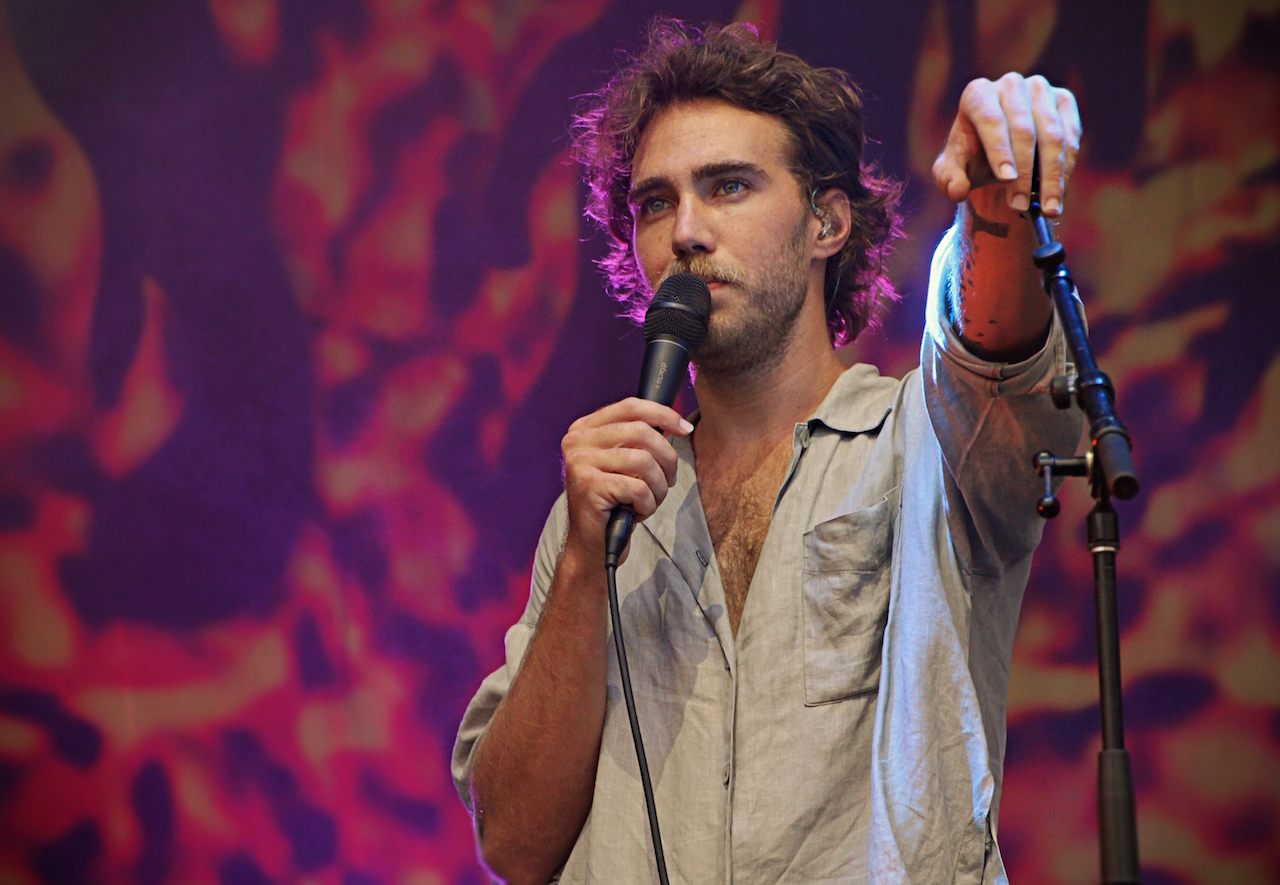 Living up to their namesake, Pond delivered a set like a splash of cold water on a hot day – refreshing, different, and just what the overheated crowd needed to kick on. Their set comprised a selection of tunes following a similar pattern of silky psychedelic music injected with shots of hard rock, including several bits of "new stuff" as proclaimed by their unofficial frontman Nick Allbrook. Owing to the smooth textural transitions, it was almost too easy to get lost in the set, and that's exactly what we did without interruption until Illy's set began on the other stage and people flooded back over the hill.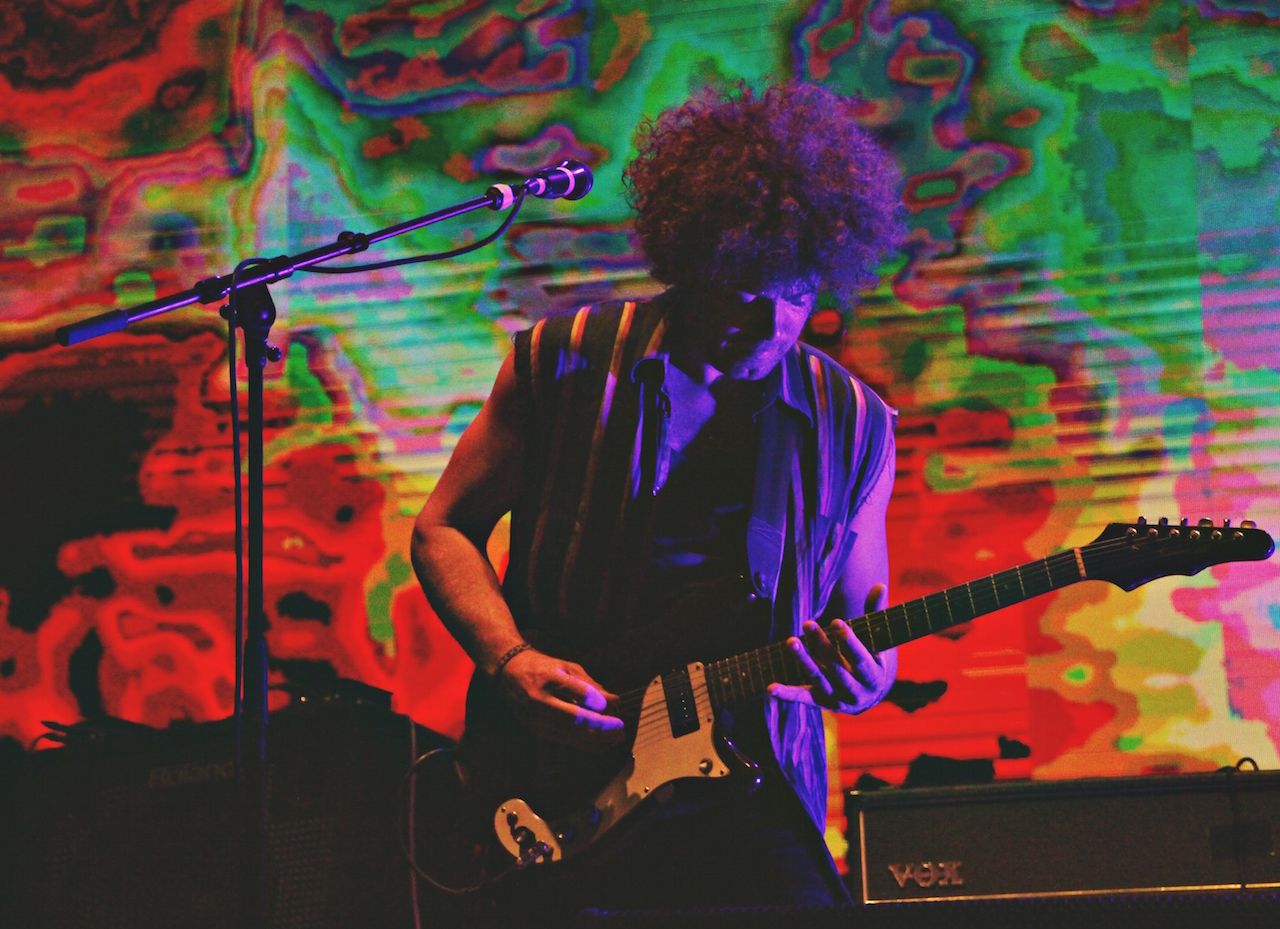 After a short break, we rushed back to the amphitheatre amidst hordes of excited Violent Soho fans to catch one of Australia's favourite modern rock bands in action. Crowds were still flooding in from every corner when the Mansfield lads appeared, looking instantly at home on the stage. They greeted the crowd with their best Aussie twang and threw a couple of Milton Mangoes into the already heaving mosh. After trading stoked smiles they kicked off the show with hair flipping and guitar hero poses galore, inciting a moshpit full of copycats.
Unsurprisingly, Like Soda was a clear winner with the packed crowd, every voice screaming out the chorus words as the mosh thrashed about. After winning renditions of the best of their latest album'WACO', Brisbane's homeboys nailed Covered In Chrome to finish a show worthy of their growing prestige. #HELLFUCKYEAH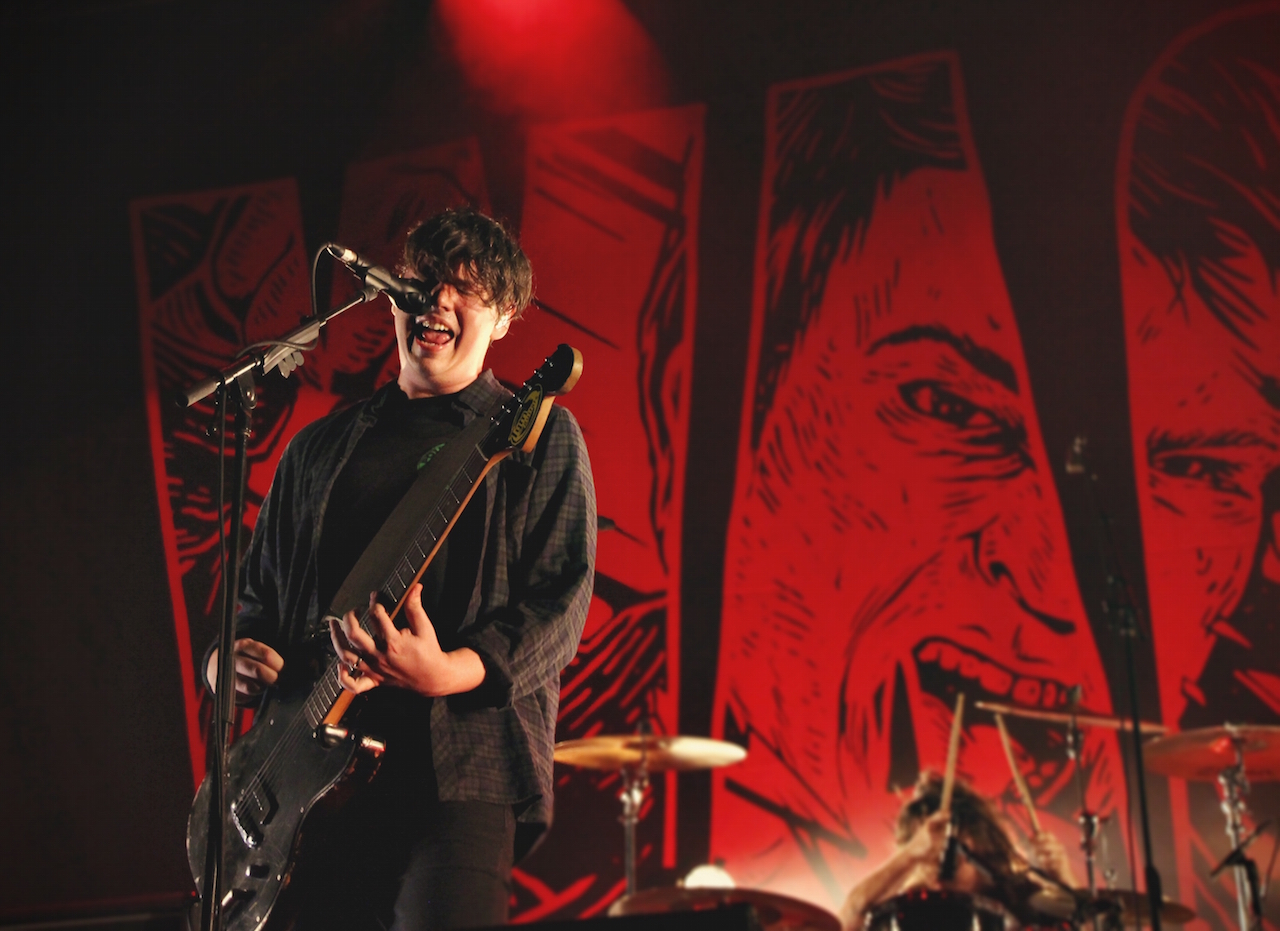 As the day wore on, the showers were looking like the place to be, but we battled on and made the journey to the forest stage to see The Rubens. The tent was flushed with heat well before the beginning of their set, but the infectious energy of The Best We Got left us feeling ready for one more hour of moshing. Frontman San Margin's gritty vocals stole the spotlight through The Day You Went Away, My Gun, and The Night Is On My Side, thousands of voices magnifying his sound.
A distinctly-Rubens cover of Chance The Rapper's hit Same Drugs had us soaking up the good vibes of an unexpectedly perfect cover combination and singing out loud and proud. Finishing up with a good old crowdsurf to the tune of Cut Me Loose and a double decker mosh session to our favourite closer Hoops, The Rubens finished the night on a high. As we staggered back to our tents, nobody was left wanting.
Check out Day 2 Photo Gallery HERE