Live Review: Four Years Strong w/ Driven Fear, Sensaii & Knocked Loose @ The Triffid – 16.01.2018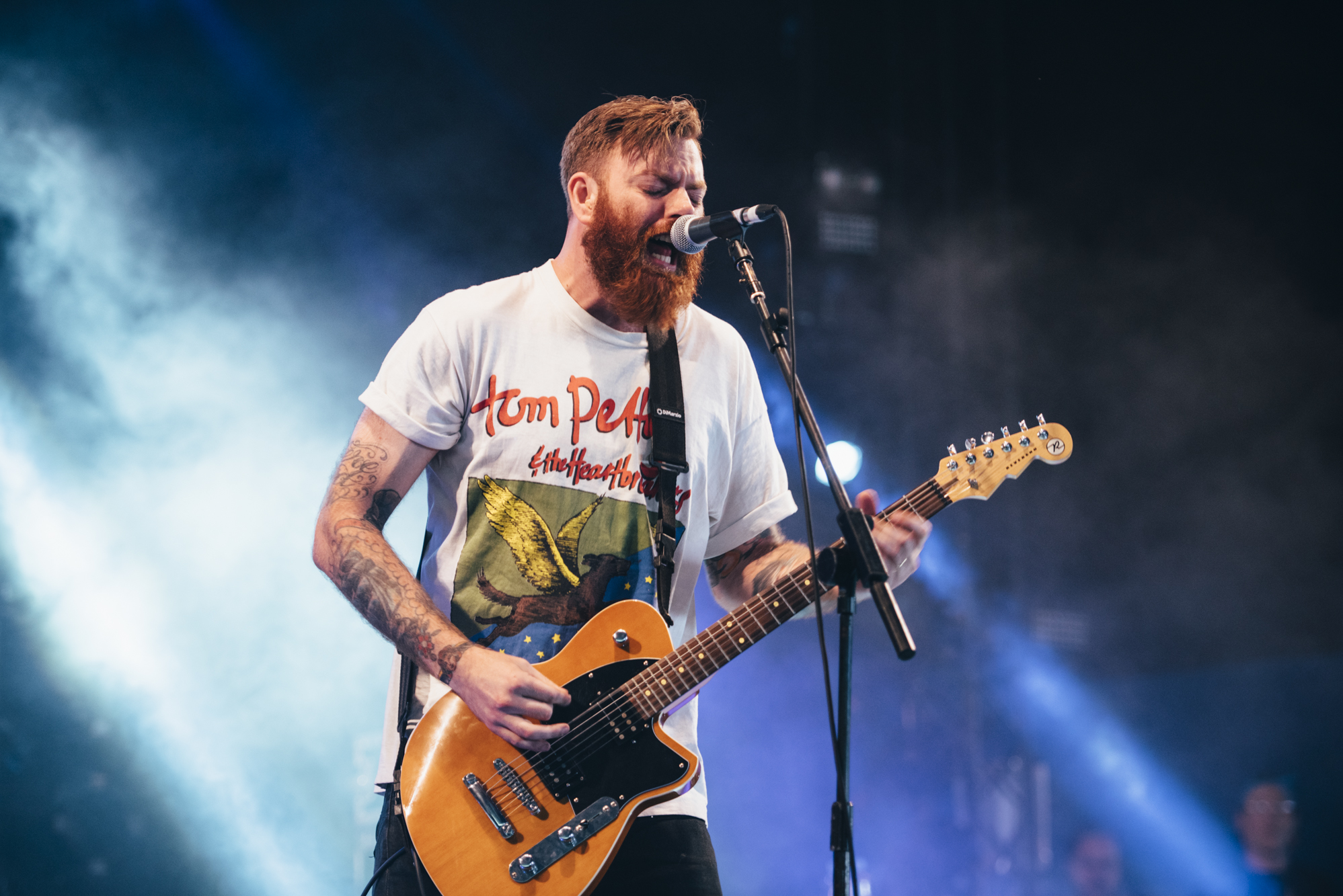 Marking ten years since their second full-length album 'Rise or Die Trying' was released, Four Year Strong embarked on their Australian tour beginning at Unify Gathering last friday, and playing their final show for the tour on Tuesday night at The Triffid, Brisbane.
Opening for the night was Driven Fear—a five-piece hardcore band from the Gold Coast, Australia. With no crowd interaction it was hard for the audience to really be involved and engaged with the music. The overall timing in their set seemed off and overall quite messy. Although, with each band members high energy, they effectively seemed to progress as the set went on. With inspiring and supporting messages behind their lyrics, it would be good to see Driven Fear potentially play their own local shows in a much smaller venue.
Second performance for the night was Brisbane locals Sensaii, who instantly engaged the crowd with their liveliness and energy. Sensaii are definitely one of the most underrated and trivialised bands to come out of Brisbane. The post-rock hardcore quintet immediately owned the stage and gave it their all. For the very first time they played a new song, Bipolar Bears, that will be featured on an upcoming album. With clean vocals and guitarists with a melodic sense of rhythm, it was a very smooth performance from start to finish. For a band that has only been together for four years, there was a very strong feeling of collectivism and closeness within the group. It would be great to see Sensaii headlining sometime in the future.
Third supporting act for the night was Knocked Loose—a five-piece metalcore beatdown band from Oldham County, Kentucky. Knocked Loose fans instantly brace and prepare for climatic breakdowns and abrasive sounds. Playing many songs from their latest album 'Laugh Tracks' including a crowd favourite Oblivions Peak, they had fans moving left, right, and centre, to build an intense energy within the venue. Knocked Loose have created such intense breakdowns that the most chaotic circle pits I have ever seen develop during every song they perform. They definitely brought their own supporters to the tour who would solely be there to see them perform. With such a unique influence on hardcore music, it is clear Knocked Loose are headliner worthy.
The headliner act for the night was Four Year Strong—a four piece pop-punk melodic hardcore band from Worcester, Massachusetts. With a pop-punk sound it was a sudden mood change from the previous bands who had played that night. With a variety of fans in the crowd, it seemed the lineup of bands on the night was not appropriate. Ranging from breakdown hardcore to a pop-punk sound definitely impacted the numbers in the crowd and overall audience engagement. The audience indulged in every undeniably catchy chorus, while Four Year Strong still after 15-years seem to be giving it their absolute all.
Towards the end of their performance it became clear Four Year Strong are not going anywhere soon, and will continue for many years to come.