Live Review & Gallery: Franz Ferdinand w/ MGMT @ Festival Hall – 24.07.2018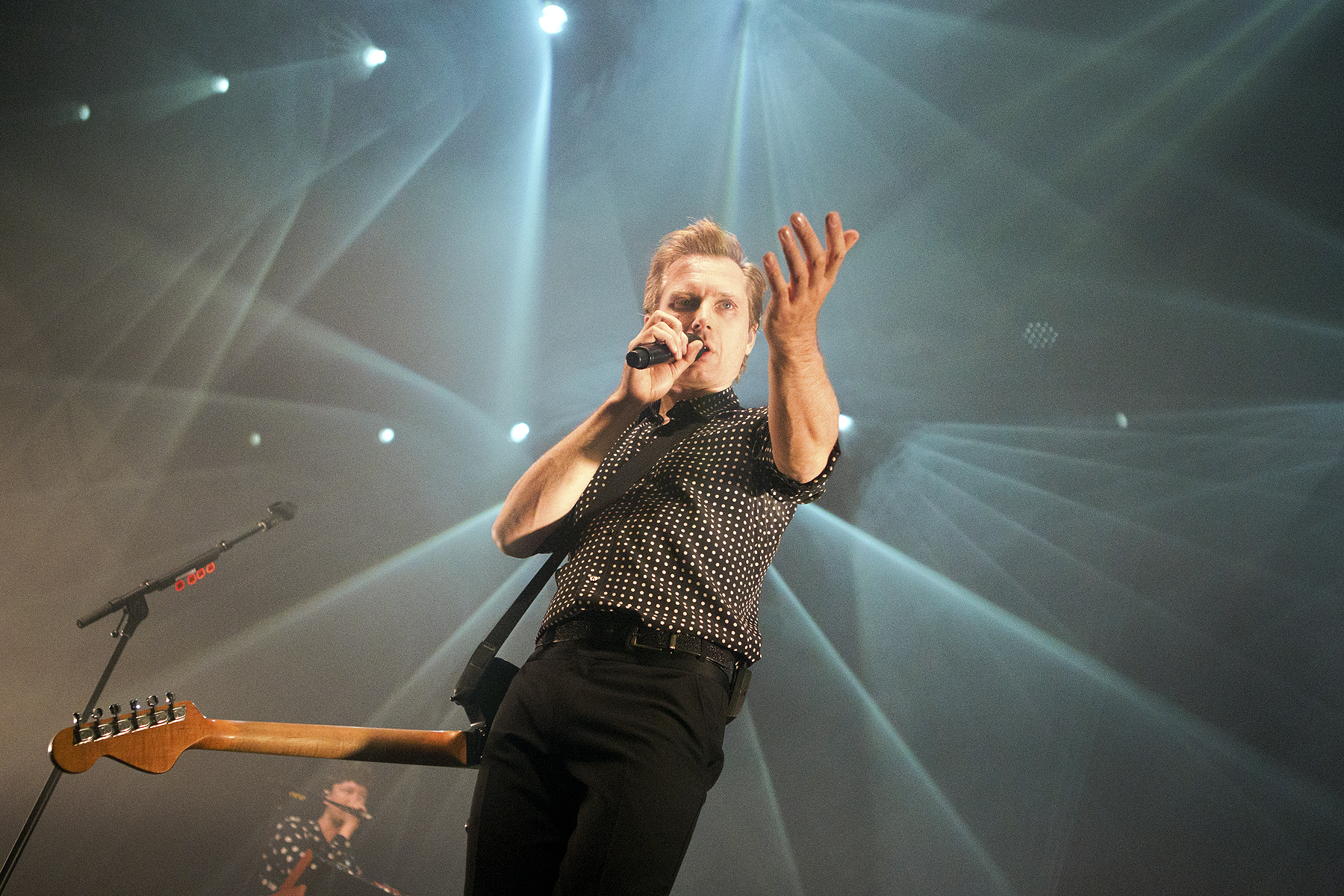 After hearing all the hype from Splendour in the Grass, it was now Melbourne's turn to experience the ultra-quirky MGMT and the almighty Franz Ferdinand.
From hearing mixed responses about MGMT's set, I was eager to find out for myself what they really were like live, and I'm still not sure how I feel. As their set began to light up and take form my curiosity grew stronger as to what they had in store for us. The band opened with two songs from their new album 'Little Dark Age', but the crowd really seemed to pick up when the intro for Time to Pretend arrived.
I was particularly impressed when the lead singer Andrew VanWyngarden sung She Works Out Too Much on an exercise bike. The room turned into a sea of iPhones once we discovered that Kids was the next song to be played which left us on a high and ready for the main act. While the props, graphics and special effects provided a stimulating atmosphere, I couldn't help but find something missing on stage. The excitement level was high from the crowd, but perhaps not a reflection from the band themselves. Nevertheless, MGMT provided an exhibition of art and talent with every song.
The next half of the night bought the opposite of encounters with a simpler stage layout but a truly contagious energy pouring out from the stage, especially from the ever so charismatic lead singer, Alex Kapranos. Alex made us feel like we were all apart of this experience, like we were all feeding off each other's energy both on the stage and in the crowd.
The band started at 100 and stayed that way all night, commencing with two of their older songs, and then leading into their title track from their latest album 'Always Ascending'. One of my personal favourites Do You Want To showed us some classic guitar work and built the crowd up with a, "lucky lucky, you're so lucky," chant to really take home the last chorus.
Love Illumination just made me feel like picking up an electric guitar and start waling out on stage with them (if only it was that easy), and it would be rude not to mention the band members synchronised fist pumps and rock star jumps at just the right moments. We will never be able to forget seeing Take Me Out live. The extended intro that really revved the crowd was only the beginning of an ecstatic performance, which only left us wanting more.
It was obvious that from the moment Franz Ferdinand walked out on stage, their energy was infectious and they were ready to rock. From the theatrics of frontman Alex, and him always making sure we are feeling the love, to the surrounding band members who made it look so damn easy to be as tight sounding as they are, it is safe to say we all left satisfied.
Photos by Kyleigh Pitcher