Live Review & Gallery: Laneway Festival Sydney 2019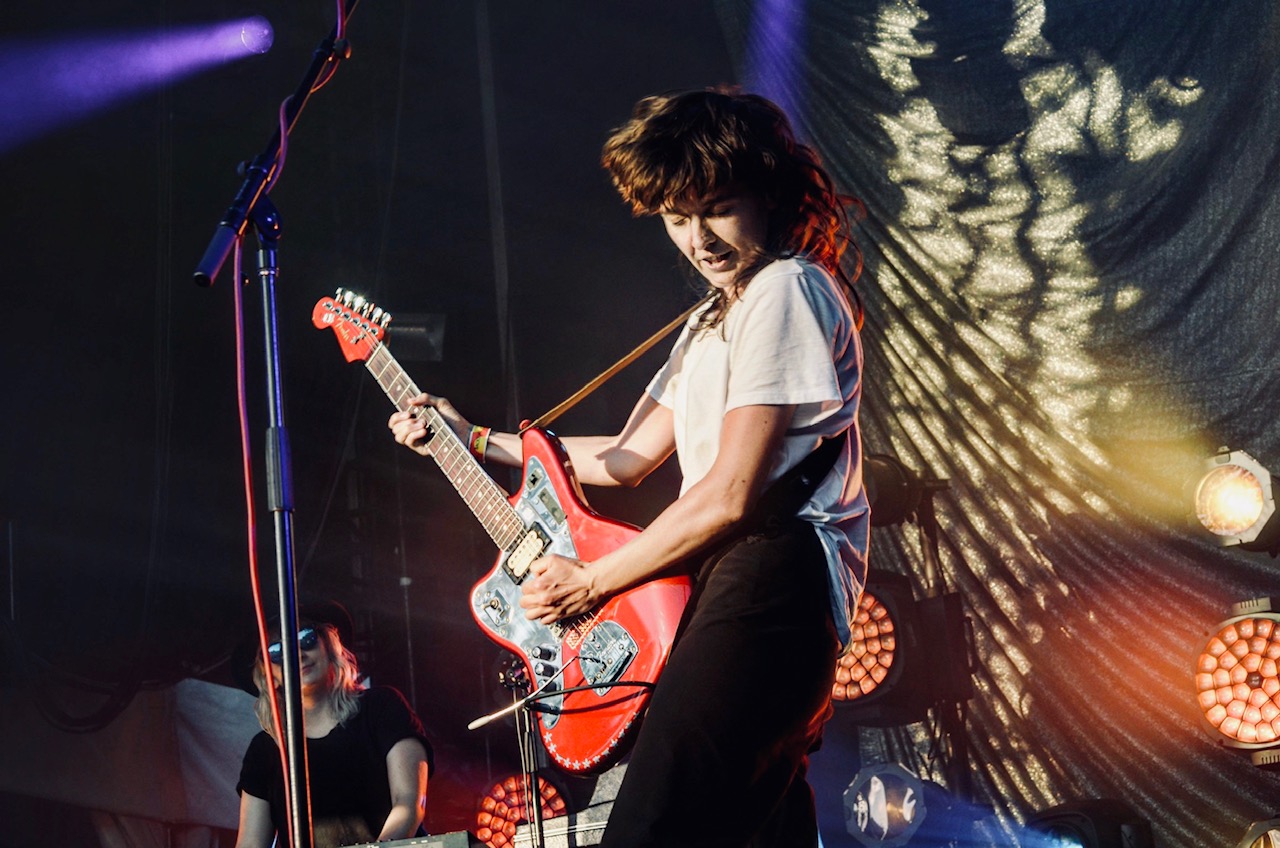 I'm really not entirely sure how it is February already, and more importantly Laneway time again, but here we are. Back for 2019 with an absolutely stellar lineup, Laneway Festival rolled into Sydney on Sunday, bringing a whole lot of sunshine and amazing artists.
This year, there was also the addition of the Girls Rock Stage, which was a collaboration between Girls Rock Australia; an organisation who run music events aimed at empowering girls, trans and gender diverse youths, and MOJO which has donated $15,000 to Girls Rock. With a different lineup in each city, the Sydney leg of the tour boasted the likes of Alex Lahey, Alex the Astronaut, FRITZ, imbi the girl, Sports Braand Teen Jesus and the Jean Teasers. Everyone who played on this stage did an amazing job and played their hearts out; the only downfall was that set times for this stage weren't featured on the websites playing schedule, which made it slightly tricky, but by looking at the crowds at this stage, it didn't seem to have bothered anyone.
With Kian, Charlie Collins and G Flip kicking the day off early, the sun was blistering as punters started to flood the grounds of Callan Park. Baker Boy, who was recently named the Young Australian of the Year took the stage not long after and very quickly proved what an absolute talent he is. Accompanied on stage by dancers, all while he busted out quite a few moves of his own, he was easily one of the highlights of the day.
Over at the Dr Martens stage, Camp Cope unsurprisingly smashed out their set, treating the crowd to tracks like Lost (Season One) and The Opener, which the one and only Courtney Barnett joined them on stage for. Not ones to shy away from calling out bullshit behaviour, the outfit's singer Georgia reminded everyone to stay safe and to look out for each other; a fitting statement as the crowd was rapidly growing.
By the time Skegss and Methyl Ethel took the stage, the grounds were relatively packed, with everyone acting relatively tame (something you do not expect to hear about a Skegss crowd). This is most likely because of the sweltering heat, but even as the sun started to set and the temperature dropped, from where I was, everyone was seemingly really looking out for each other and there wasn't a whole lot of dickhead behaviour.
Recent lineup additions The Smith Street Bandwere another highlight, smashing through a heap of crowd favourites, attracting huge crowd sing-a-longs, and they even threw in a new single that hasn't been released yet. Considering how last minute they were added in, they delivered an absolute belter of a set. Followed by an equally impressive set, Courtney Barnettkept the crowd's spirits high with her up-beat and all-round cheery set. Calling up Georgia Mac from Camp Cope for Nameless, Faceless, her set was faultless as expected.
What So Not delivered a ridiculously huge set; quite possibly the most energetic of the day, which saw Daniel Johns emerge from a coffin and join him on stage. This was the perfect lead up into Gang of Youths, setting everyone's spirits high before Dave and the gang came out to melt our hearts. Playing huge tracks like What Can I Do If The Fire Goes Out and Say Yes To Life, this was probably the biggest crowd I saw throughout the day, with everyone fixated on their huge stage presence.
Making a quick dash from Gang of Youths set to catch the second half of Crooked Colours, they were doing an equally as impressive job of keeping energy levels high, belting out banger after banger. They have such a distinct and recognisable sound that always makes their sets so interesting and mesmerising, even after such a huge day.
Overall the day was pretty perfect. With a lineup that heavily featured Australian and local artists, everything ran so smoothly, once again cementing why it is one of the most loved festivals in the country.
Photos by Natalie Gardner