Live Review: Harts @ The Foundry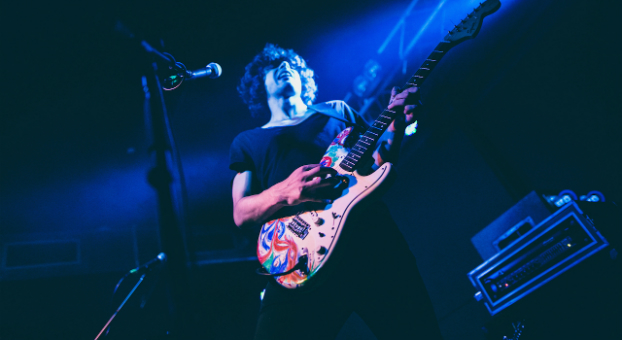 Darren Harts a.k.a Harts, the Melbournian one-man-music-making-machine, took to the stage buoyant in a sea of applause and cheers from the roaring crowd taking refuge in a tightly packed venue from a windy Friday night in Brisbane.
Opening the set with slow burner track Seven Eight off his recent 2015 EP 'Breakthrough', Harts warmed the crowd with his growling vocals. Not long there after his signature guitar pierced through the crowd, ensuring us this mellow introduction is just the beginning, pace yourselves!
Accompanied on stage by a only by a sole drummer, Harts traversed effortlessly between guitar, looping, bass and keyboard, displaying his straight up raw and ridiculous talent for a 24-year-old who wrote, recorded, and producing his 2014 LP 'Daydreamer', himself! The bluesy funk and burn of the guitar riffs in Breakthrough supported the Marxist call-to-action lyrics, "Everybody climbing one another gets so hard to stand / For those who're at the bottom need the helping hand", which was then followed by Streets with a similar socialist agenda. A note for progress through, get a saxophonist on stage, synths don't do justice that sax solos deserve.
The entire energy of The Foundry was amped to maximum. No song was left un-turnt without an impossibly large solo of Harts 'Shred Zeppelin' styled riffs. He paraded the stage like a messiah with his confidence oozing, seemingly absorbed and expelled by the crowd between through the smoke machines and spotlights.
The electrified rock of Red & Blue was the crowd favourite and induced raucous throw downs, head bangs, and about as many air guitars in the room as there were lungs breathing in! Harts was able to move an entire room, shredding guitar from behind his back, and paying absolute homage to Prince's own assessment "he reminds me of how I was at that age".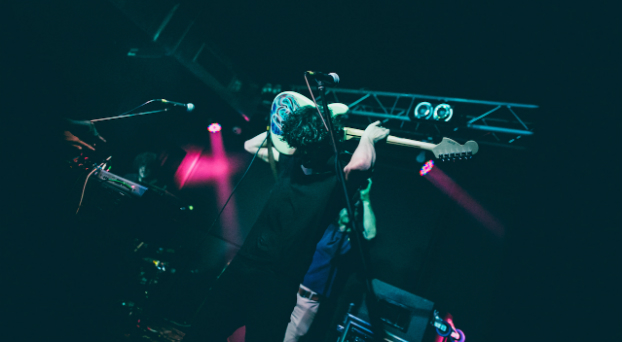 Belting through his back catalogue of tracks it wouldn't have been an end without the infamous rendition of Jimi Hendrix's Purple Haze. Entering stage after a quick breather, the famous chords were licked and transcendence into a bright dream like state ensued. "Excuse me, while I kiss the sky", bravo Harts, bravo!
Check out our Harts Live Gallery HERE