Live Review: Jen Cloher w/ Babaganoüj & Nice Biscuit @ The Foundry 24.08.2017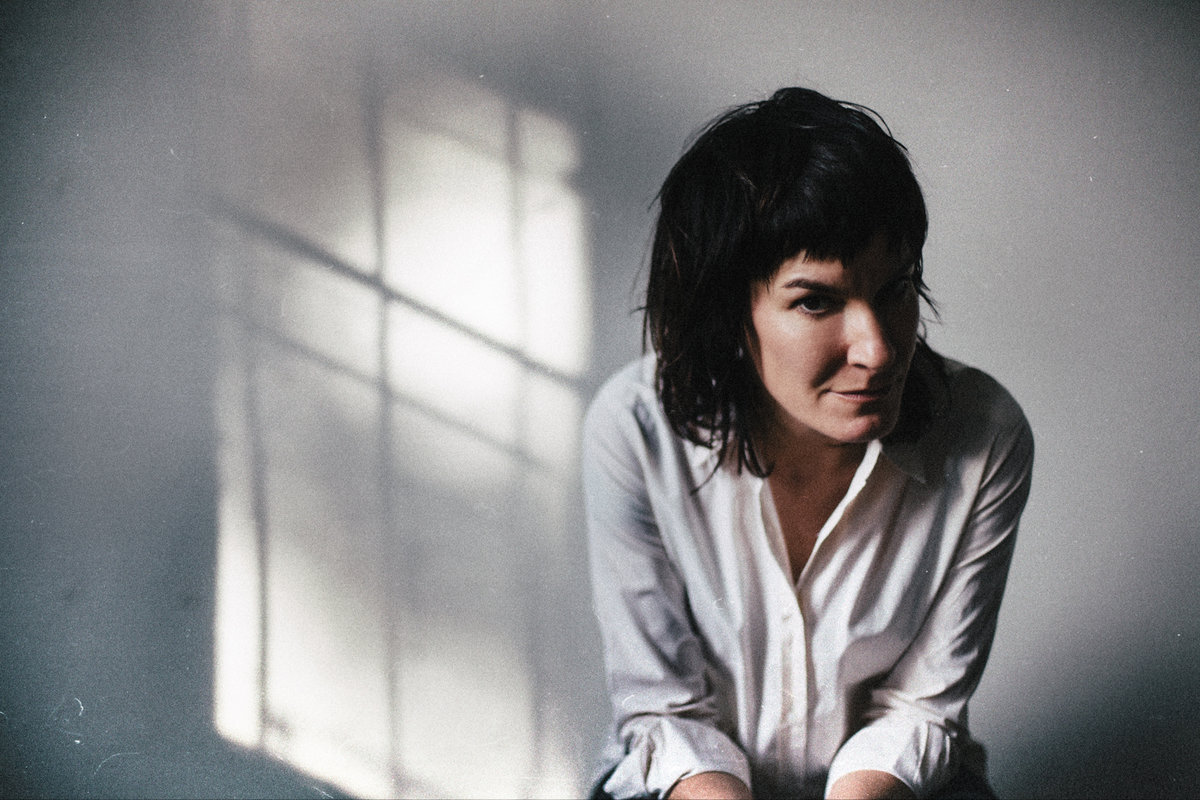 On the back of her latest album, a self-titled exploration of 'music, Australia, and love', and just before an American tour supporting Courtney Barnett and Kurt Vile, Jen Cloher kicked off her own Australian tour in Brisbane last Thursday. With support from Brisbane's own Nice Biscuit and Babaganouj, this was sure to be a killer show.
Nice Biscuit took to the stage and immediately had the attention of everyone in the room. With their matching green cacti dresses, matching dyed-green hair, and pom-pom covered tambourine, front-women Billie and Grace were going to stand out. Within seconds of them launching into their set, the crowd was mesmerised. Their psych-pop and rock tunes may initially remind you of King Gizzard, Tame Impala, or Melody's Echo Chamber, but Nice Biscuit bring their own unique flavour with their harmonies, synchronised dancing, and songs about boogie boards. With their layered, watery melodies, tight rhythm section, and playful stage presence, they were a strong start to the night, and a hard act to follow.
Brisbane staples Babaganouj were next on the bill, bringing some straight-forward pop-rock to the line-up. Despite being their first show in a little while, the 'Nouj are pretty laid back, chatting and joking with the crowd throughout their set. Sharing vocal duties around the band, they offer a big sound, their songs punching twice as hard and rocking twice as much live as they do on their EPs. Although their stage presence can't quite match the previous band, it's clear all on stage are having a good time, with a solid chemistry between members evident in their good-natured back and forth between songs.
It's not long before Jen Cloher and her band, including Courtney Barnett, saunter onto stage. It's clear this is the moment everyone's been waiting for, with people shuffling forward from the back to get into the moment. "Thanks for coming out on a school night," quips Jen after the moody opener Kinda Biblical. Her set focuses on her latest album, each song translating almost perfectly live. The band's talent shines through on every track, with drummer Jen Sholakis effortlessly carrying the songs along with bassist Bones Sloane, while Barnett is a spectacle unto herself on guitar, flipping from seemingly shy and unassuming to rocking out whenever a moment arises. When Cloher runs off stage to grab a capo at the end of Analysis Paralysis, the band just grin at each other and carry on their jam until she gets back.
Live, Jen Cloher brings a passion and an urgency to her songs that was sometimes lacking on the album itself, allowing her to break out in screams and snarls that drive home her message. Cloher's experience of more than a decade shines through her confident stage presence and relaxed interaction with the crowd. The night was one to be remembered, and a testament to the talent of all involved.
Check out our review of Jen Cloher's latest, self-titled album HERE.