Live Review: The Jungle Giants w/ Heaps Good Friends & Lastlings @ Enmore Theatre – 25.08.2017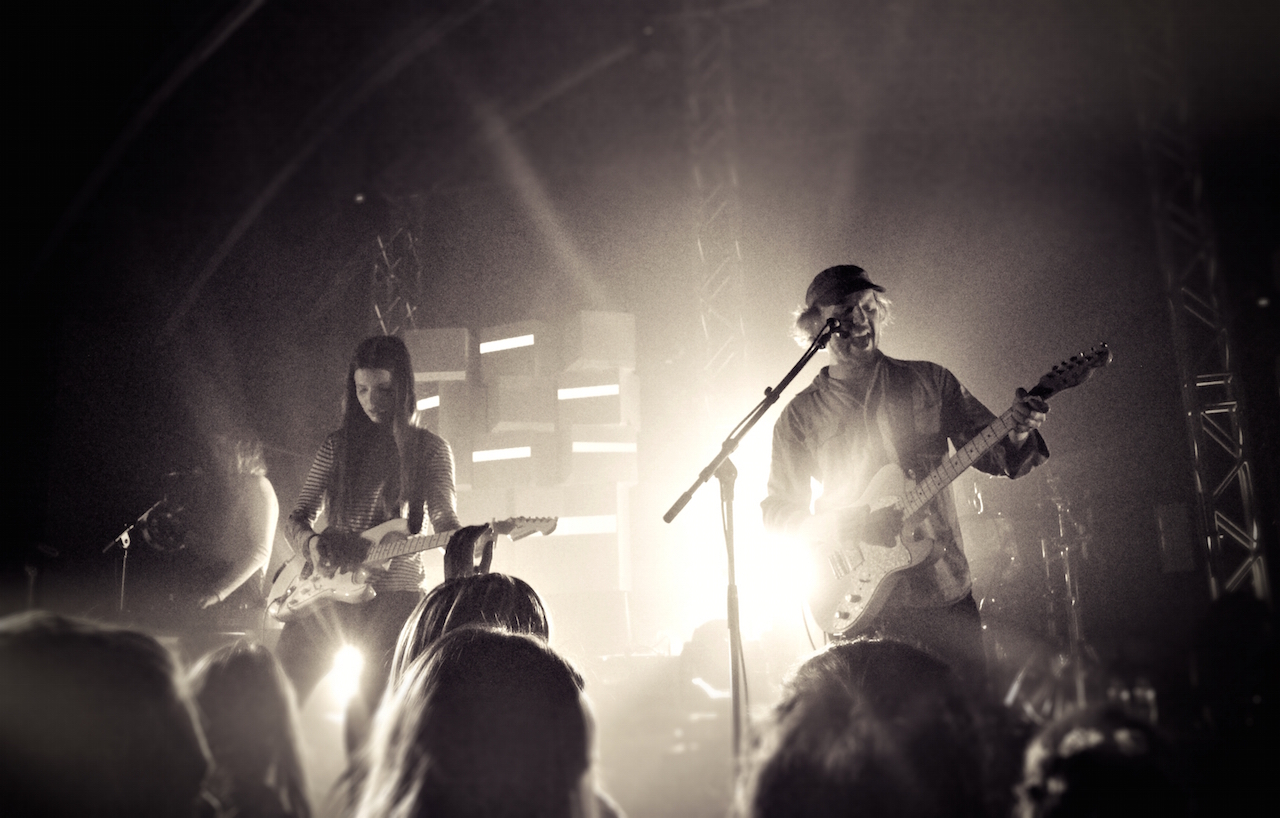 Despite what you may have heard, pop is certainly not a dirty word. When The Jungle Giants took to the stage at the Enmore Theatre last week, it's easy to see why their latest album, 'Quiet Ferocity', has been attracting so much attention. Supported by Adelaide's Heap Good Friends and Gold Coast trio, Lastlings, fans were treated to a stellar night of music at one of Sydney's greatest venues.
As anyone who has ridden the train from Newcastle to Sydney can attest, there's really no certainty in your expected arrival times. It's with a heavy heart that I've got to admit that I missed out on Heaps Good Friends debut at the Enmore. With a style reminiscent of very early Jungle Giants, their bouncy indie rock is what gets me through the day (or at least my time on public transport). I can only assume that your performance rivalled those of the bands that followed; until next time my (heaps good) friends.
Immersed in a sea of blue light, Lastlings took to the stage. What began as ominous beats and long synths, soon burst into their opening track, I'll Be There. If you'd told me five years ago that this trio would be supporting The Jungle Giants, I probably would have scoffed and/or lost all respect for your musical judgement. However, with the electronic shift in their latest album, Lastlings pair perfectly with the synth-laden, dancey vibes of 'Quiet Ferocity'. With an enigmatic stage presence and awe-inspiring vocals, the Gold Coast trio went down well with the rowdy crowd. If you haven't given these guys a spin yet, stop watching that damn Taylor Swift video and give their 'Verses' EP a listen. Seriously though, stop watching it.
While the soundtrack between sets certainly hyped up the crowd, there's only so many times that you can hear Toto's Africa without wanting to plug your ears up with socks from the merch desk. After what seemed like a lifetime of 80's ballads, The Jungle Giants opened their blinding set with the crowd favourite, She's A Riot. Setting the energy precedent early on, the Brisbane group had the Enmore well and truly off their seats.
Tracks like Kooky Eyes and I Am What You Want Me To Be initiated mass sing-a-longs amongst the audiences, but after busting out their early single, You've Got Something, tragedy struck and the sound was cut to the stage. The band began throwing out water bottle to the crowd, taking the opportunity to hydrate the masses (and themselves). Eventually the stage crew got everything up and running again and The Jungle Giants launched into their instrumental track, In The Garage.
This was a night filled with audience stage dives, lasers and above all, great music. The quote of the night definitely goes to lead singer, Sam Hales with, "I'm not a child…I'm a professional," after being prompted to scull his beer on stage.
It's really interesting to see the progression that The Jungle Giants have made on their 'Quiet Ferocity' album; while they've stayed true to their sound, their latest tracks seem to be a lot more layered and developed. The use of synths and drum pads have really added to the momentum of their sets and personally, I'm very interested to see where they go from here.