Live Review: Karise Eden @ Kedron Wavell Services Club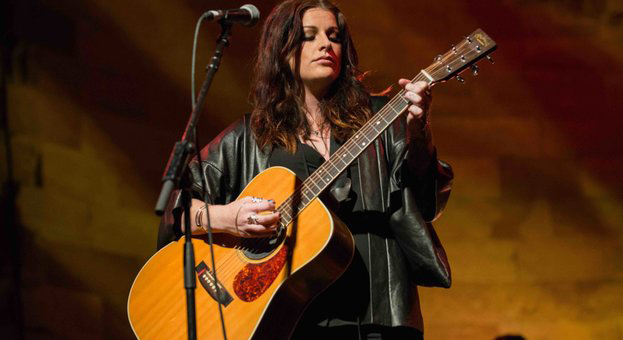 Every year Aussies tune in to The Voice, X Factor, and Australia's Got Talent to watch thousands of contestants audition in hopes of winning and proving they have 'The Voice' or 'The X Factor'. But when the next season rolls around, what happens to the past winners?
For those who don't know Karise Eden, prepare yourself for the most soulful, genuine and raw voice you will ever hear. It all began during the first season of The Voice Australia, when Karise first stepped onto the national stage, and into Aussie hearts…
Soul Songstress Karise Eden won The Voice four years ago and is now on tour for the second time. Her first tour, 'Things I've Done', wowed Aussies with a full live band. This time, Karise performed in an acoustic trio with a guitarist, keyboardist, and played guitar herself for some numbers. Karise joked about forgetting to grab a drink, and said she loved cruising up to Brissy from home, instead of packing a suitcase and catching a flight to gigs.
A real homebody, Karise created a welcoming and genuine connection with her audience. At QLD's Wavell Services Club, there were sounds of drinks pouring, glasses clinking together, and the murmurs of people chatting. But as soon as Karise started to sing the Club fell silent. Karise's voice was like magic, captivating everyone in the room. The incredible the giggly girl who stepped on to the stage with shoulders hunched, was the same fiery soul songstress dominating the room and nailing her opening song, a cover of Rebecca Ferguson's Nothing's Real About Love.
"…as soon as Karise started to sing the Club fell silent. Karise's voice was like magic, captivating everyone in the room."
Karise performed her best covers she sung during her time on 'The Voice' as well as songs from her album 'Thing's I've Done', and covers of artists she admired. The audience shouted out requests, whistled, and cheered Karise on. The relationship between Karise and her audience was one of respect, passion, and devotion.
Soon after winning The Voice in 2012 Karise disappeared from the media spotlight. Her shows were filled with covers and she had no control over her image. Karise needed the time away to find herself, and returned with remarkable resilience, releasing her own album 'Things I've Done' and a national tour. Now on her 'Summer Soul' tour, Karise's shows are a true reflection of who she is as a soul, blues, pop, and country artist.
At the end of Karise's concert the audience cheered, whistled, and slammed hands on tables, calling her back out on stage for one last song. Karise walked back out and the audience shouted requests, including her cover of Hallelujah.
Karise said "I thought I might sing something different" and asked the audience to clap "in time preferably" to Janis Joplin's Mercedes Benz. A major JJ fan, Karise's acappella version showed who the real Karise Eden is – a genuine, emotional woman who belongs on the international stage. As Seal, former popstar and coach on The Voice, said, "no one has a voice like Karise Eden's". For such a young woman, Karise's soulful voice is filled with years beyond her own and possesses tonal qualities that will change the way you appreciate soul and pop music.