Live Review: Lastlings @ The Lansdowne 4/7/19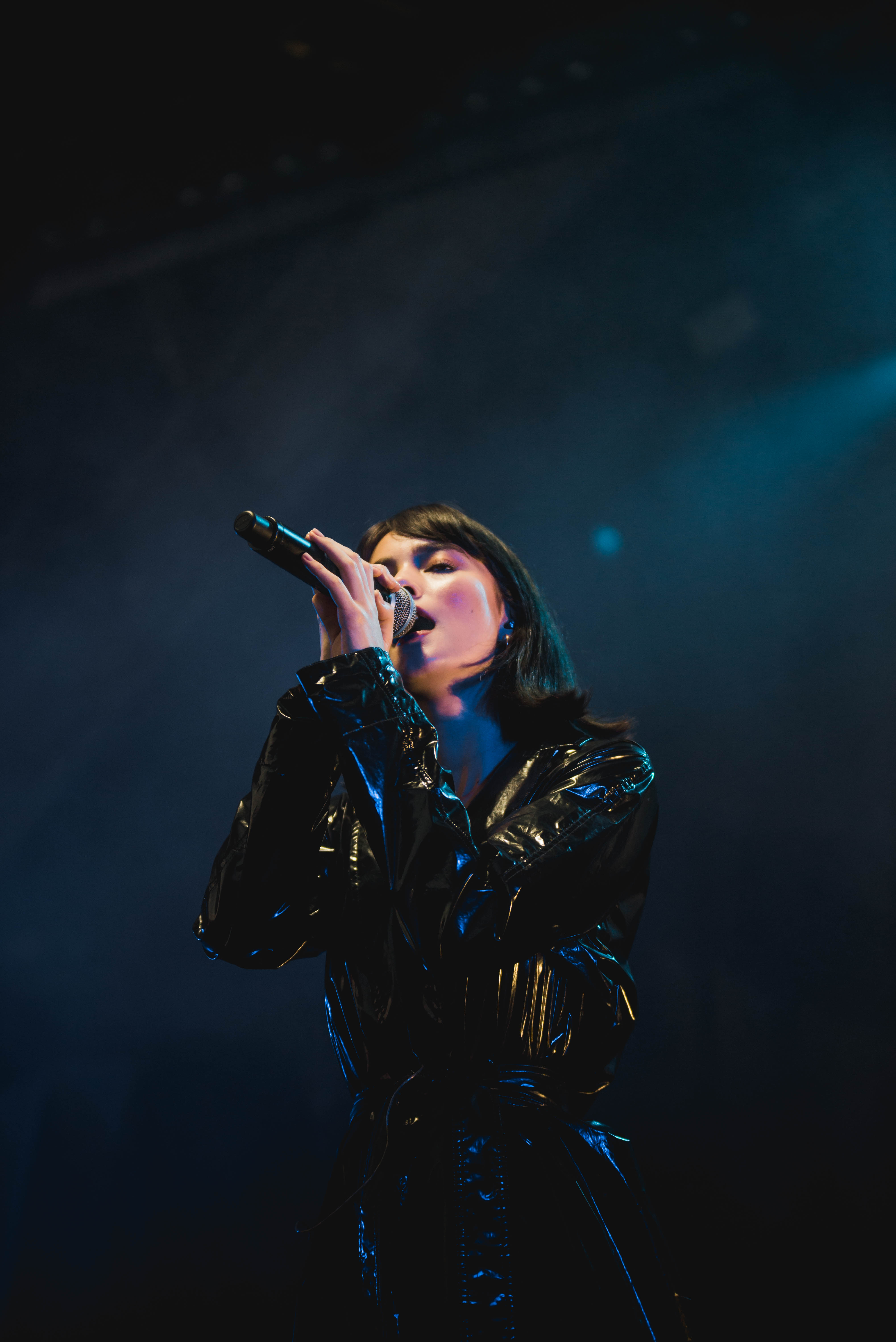 "So why all the interest in these guys?" I ask a friend who works in music, as we elbow in to get a better spot. It's a dark, wintery Thursday night in Sydney but we're in the warm insides of The Lansdowne, which is filling out to its back quarters as the crowd begins to swell and buzz with anticipation for Australian pop/dance sibling duo Lastlings. As well as fans, it's noticeable that a fair few music industry types, like my friend, are here for a gander. "Well," he says emphatically, "They're super talented. Young. Good looking. They've got it all!"
I'd add to that; "have proved themselves". Not long ago, the former triple j 2016 Unearthed winners found themselves musical guardian angels in electronic music scene darlings RÜFÜS DU SOL, who've not only signed them to their Rose Avenue Records (the duo having released a previous EP under the The Kite String Tangle's EXIST Recordings) but offered them a coveted support slot on their 2019 US and Australian tours (including a stint in Coachella's Do-Lab). A significant onus was placed on the young duo to deliver and position RÜFÜS DU SOL as label tastemakers. So Lastlings went ahead and embraced the biggest opportunity of their young careers and mastered those shows. The Lastlings that stood on the Lansdowne stage that night were triumphant, carrying a newfound confidence that certainly buoyed Thursday night's stellar show – the third of six shows on their I've Got You Tour.
And yes, there's no denying their hot Eurasian model good looks, they're like a young Devon Aoki and Keanu Reeves. Every move they make on stage – Amy's head tilts back towards the lights, Josh leans into his drumpads and lets his fringe fall forward – could be a picture-perfect cinematic frame. The two have cleverly coalesced their exotic appeal with a neo-noir sci-fi aesthetic in their single artwork and photoshoots: the Déjà Vu artwork has a Blade Runner kind of feel to it; a mood reinforced in their on-stage wardrobe of patent black trench-coats and leathers. It's a bold move to channel as iconic an aesthetic as neo-noir-sci-fi; but so far Lastlings have captured the fantasy without coming off kitsch. Their doll-like features call to mind representations of Artificial Intelligence in popular culture; watching Dowdle sing into the bright lights called to mind the recent episode of TV show Black Mirror, where a pop icon is sold to fans as an AI doll; then a virtual facsimile. The context is ripe for a millennial act like Lastlings to build on the future-shock elements their brand hints at, as their career and production budgets expand – an exciting prospect. The siblings thing works in their favour, too. There's something about having multiple gifted people in one family – that genetic freak occurrence of concentrated talent – that's always fascinated the common populace.
Lastlings' performance on the night is both visually stunning and musically satisfying, they craft a spellbinding sonic space on stage; into which they inject evocative, melodic-pop that slides seamlessly into more uptempo dance. The first couple of tracks of the night glide by fairly uneventfully; it's not until they move into their third track of the evening that they start to really make an impression: vocalist Amy Dowdle, in frontwoman mode for the first two tracks, suddenly retreats, and brother Josh Dowdle on guitar and pads, plus the duo's live drummer, come out from the shadows to own the space, taking things up several notches and showing off their enviable instrumental skills – in fact, something that's really cool throughout the night is how the Lastlings stage show is designed in a way that distributes the focus between both Amy and Josh, showcasing them both equally. Amy returns to the stage for a great live take on one of the act's earlier hits Urges, a vocal-heavy track that she guides the audience through with glee, sometimes literally skipping across the stage; it's a recognisable radio track for the audience who now return their performers' energy back to them. Lastlings feed into it for a memorable rendition of YOU, full of character and warmth, the duo manipulating the track's soft-loud dynamic for their now fully-engaged audience perfectly.
When the act announce its time to play their new one, the audience immediately hook into I've Got  You's quick-build – it's so much more intense, fast-moving and dance-driven than some of their moody, low-key back catalogue, but Lastlings play it with confidence and passion and it's a really exciting thing to experience live, "You guys are amazing!" says a gleeful Amy. A seductively rich version of Déjà Vu keeps levels high, and the crowd – now bathed in red lights – are clapping along even though it's not really a clap-along song, but screw it, we don't care, we love this song, we love Lastlings.
The duo now prepare to play their first Splendour in the Grass this weekend, with a rumoured LP release coming later this year. Talent. Youth. Looks. Ambition. Whatever it is, yes, we're all interested. A.I. dolls and holograms included.