Live Review: Leon Bridges w/ Ngaiire @ Enmore Theatre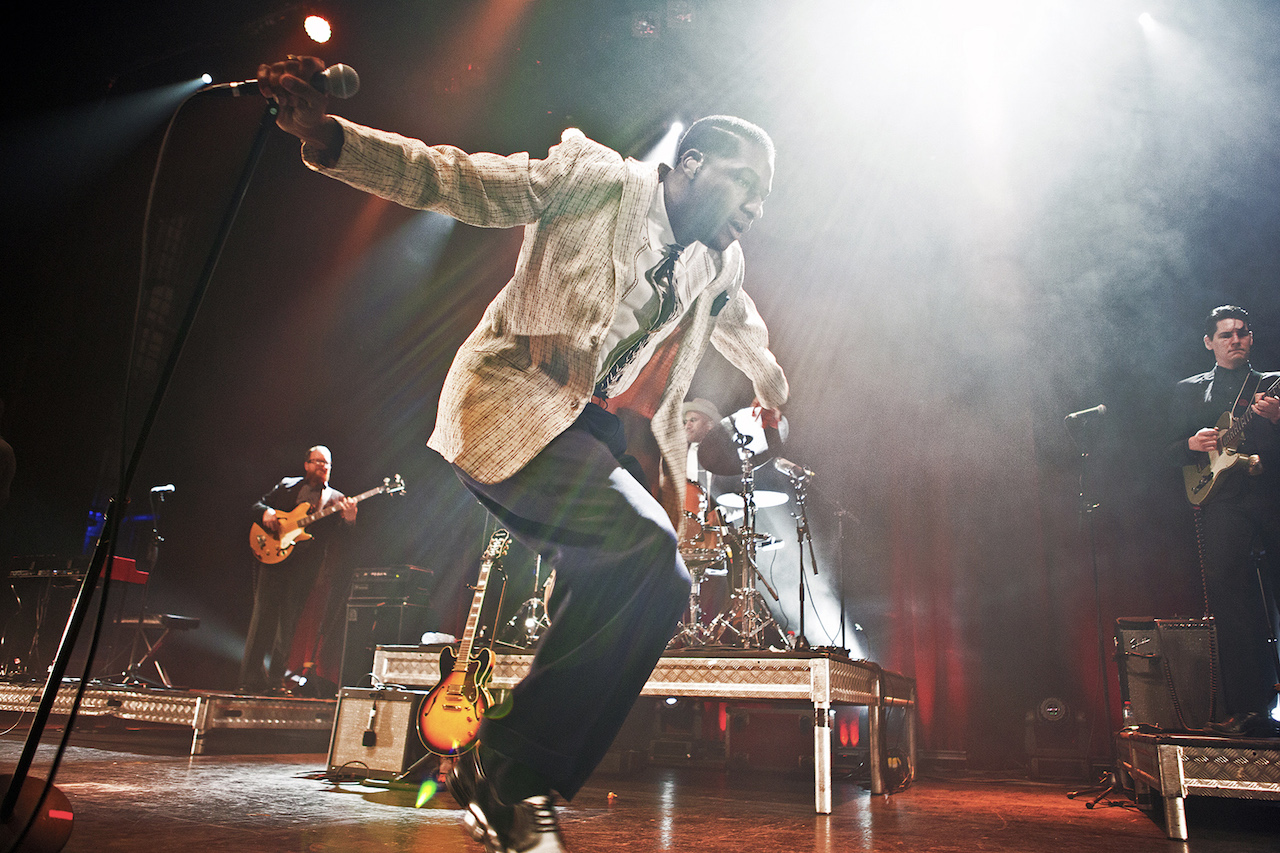 Opening The Forum stage and warming up the crowd for Leon Bridges was one powerful woman. Ngaiire demands attention and draws all eyes towards her, it's encouraging that she made the "top ten artists to watch" in Rolling Stone Australia back in June. I was absolutely sucked into her futuristic soulful melodies and authoritative vocals.
She's an entrancing combination of strength, aesthetically interesting outfits, timing, and infectious charisma. First we were taken down the Rabbit Hole, a slow steady building track that introduced the strong back up vocals and delectable timing. I Wear Black from her latest June released album 'Blastoma' turned it down with a sweet chord progression and some cruisy timing. Dirty Hercules is a jazzy delight and ran right through us, with almost tribal backing vocals. Ngaiire basically challenged us "If you want to pick a fight, why don't cha? Why don't cha?".
I swear the second to last song Once has been following me around, I've heard it again and again and I had no idea who owned this beautiful composition. When it started it felt like a wash of recognisable relief, it's absolutely gorgeous. To finish Ngaiire threw a shout out to the sound guy and closed with absolute banger Diggin. Shout out to the back up vocalists who threw some quirky shapes that were very cool!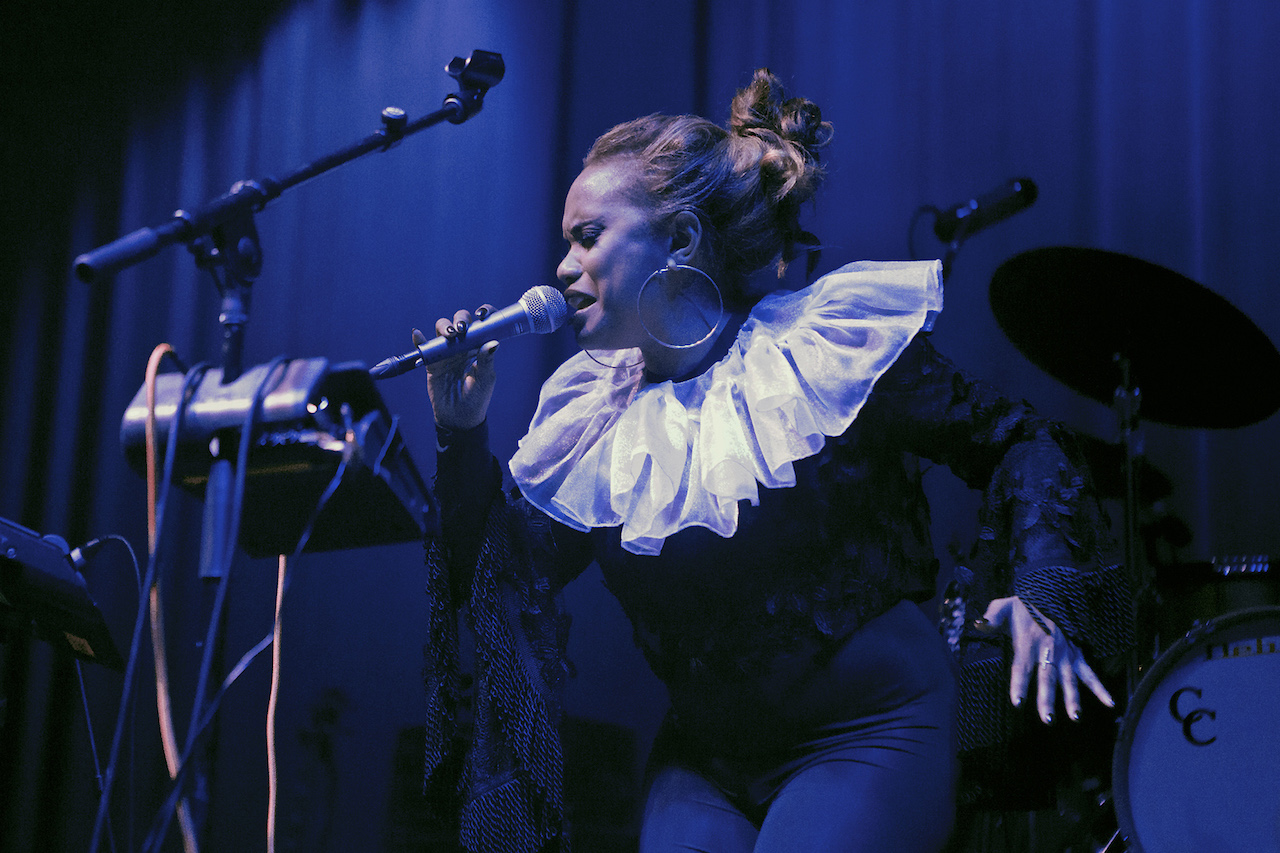 Next up was fresh new star Leon Bridges. The whole band, dressed in black, came on first, all positioned on different stage blocks giving the stage a gorgeous level dynamic. Bridges then come on to a huge roar of applause from the packed audience. Dressed in white with suave 60s style slacks he shimmied his way on stage.
This man is on the rise with his infectious take on the 50s and 60s soul, big band genre. On listening to his debut album, the first impression Coming Home is smooth, soulful, but calm like a morning coffee backtrack. This is definitely not the case live. His whole style of music is an exciting toe tapping, hip swaying homage to big soul upbeat goodness. The entire show was one big pick-me-up.
Opening with Smooth Sailin' was a definite thumbs up and true to its name, a smooth tune that prompted us to close our eyes while all our limbs were moving involuntarily, mesmerised. After lulling us in, Bridges turned up the tempo with cheeky fast paced There She Goes. Pull Away speaks of heartbreak with amazing back up vocals. It's romantic and sad, and feels like Bridges has jumped straight out of a time capsule with some 2016 modern sparkle.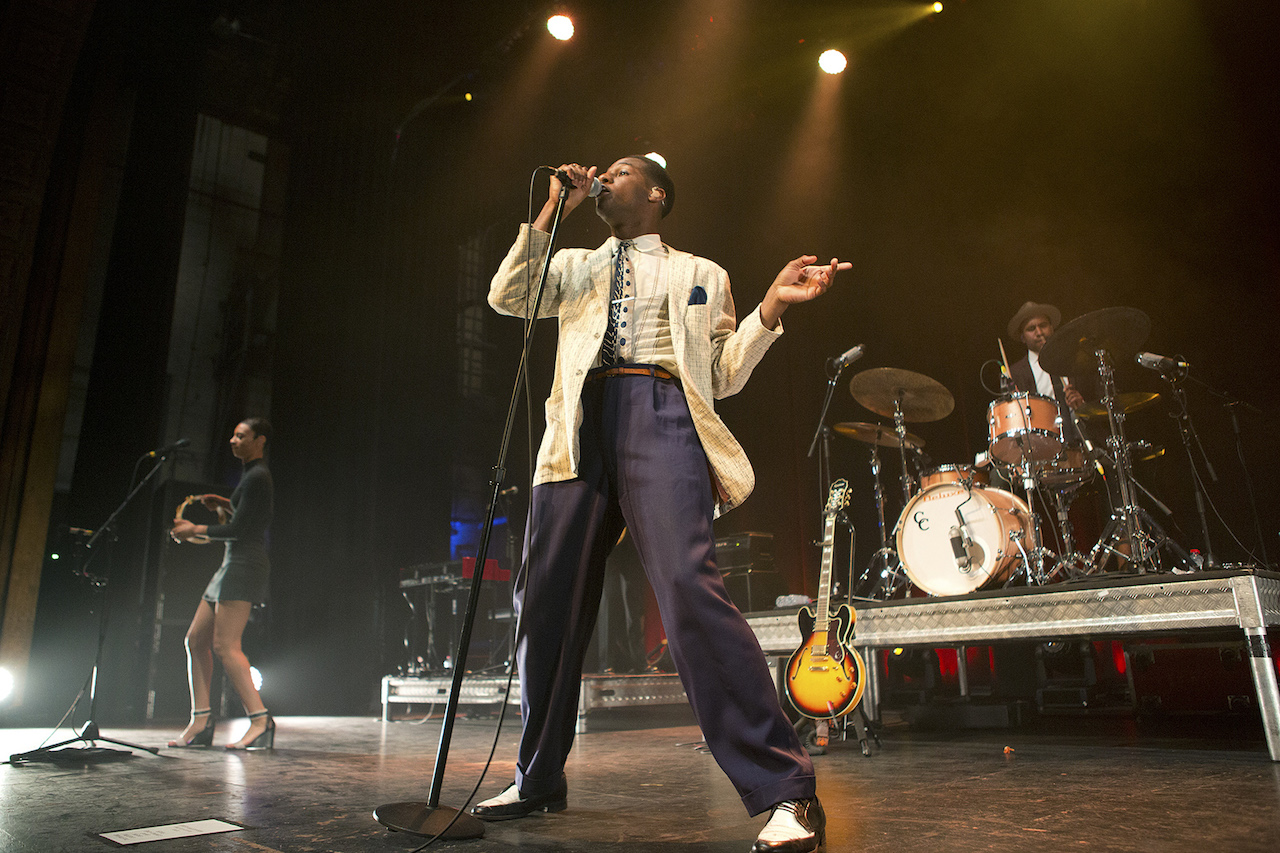 The crowd jumped onto Better Man and sang along, Bridges changed it up slightly to keep us on our toes. We swayed to Brown Skin Girl and felt in love with the way Leon Bridges sang about his mother in a ridiculously smooth tune Lisa Sawyer.
Bridges also dropped a few unreleased tunes such as Lonely Road, which was a bit more jazzy and perhaps a little bit too slow and long to surprise an audience with, but romantic and enjoyable nonetheless. Unreleased Day After Day shook us right back up with another storytelling, toe-tapping tune…give me more! There was a great melodic electric guitar hook into the verse, plenty of bright tones and a fantastic saxophone solo.
The surprises didn't stop there as unreleased track Hold On had a semi-drunken slide guitar melody coupled with a steady snare drum and keys backing. This one is a fresh addition, a little different and shows another facet of Bridges skillful reach. It was bittersweet, with lyrics like "I wish I could go back/back to the time when times were good/back to when you were mine".
Twistin' And Groovin was crazy on stage and much more exciting. Bridges ran between microphones for each line, and got us all riled up again. His on stage presence is cheeky as and screams of hilarious false modesty, often telling us of his bad show and asking us if we're still with him. But he knows we know how good he is.
It was disappointing when Coming Home began that the backing vocal levels were way too high, it was all I could hear. The audience didn't seem to notice and sang along regardless. Bridges then took the guitar and serenaded us with absolute tune River, with some church-style keys in the background that prompted a well-deserved standing ovation from the upper gallery.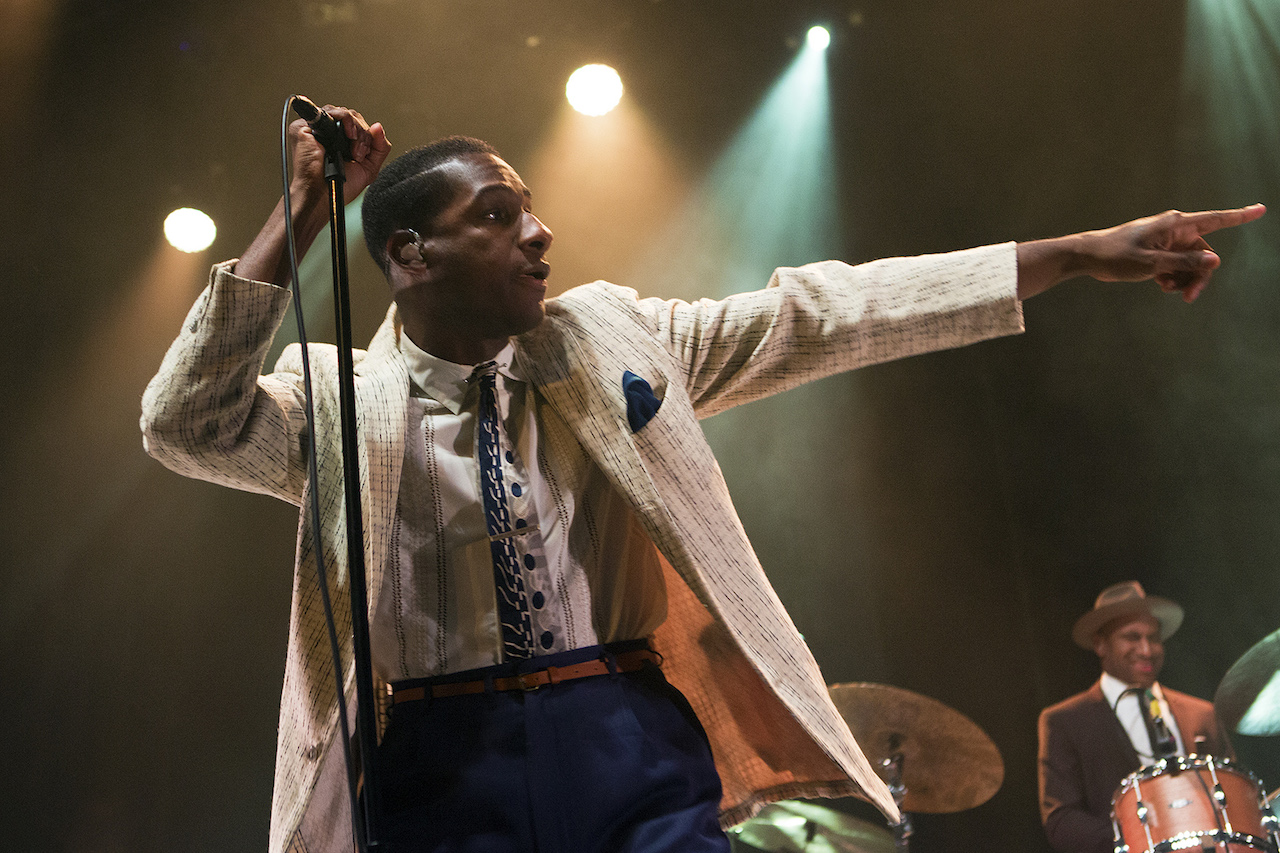 As Bridges left the stage the crowd grew wild, screaming and stamping…thank god he came back! We were treated to a sexy classy version of Ginuwine's Pony, which was out of place but very pleasing and in line with his cheeky personality. The last tune got the whole crowd going, Bridges exchanged Mississippi Kisses' lyrics with "I'm trying to make love to you, but you're ready for bed" (it was a school night after all).
After getting up top (the gallery), down low (General Admission), and "Sydney" (presumably all of us in the Enmore?) to do our thing, we heard further saxophone and guitar solos. Afterwards there was another standing ovation for the most cheeky and suave man to grace the Enmore Theatre stage.
I must say the Sydney music scene has been goddamn lucky as of late. There's some great new talent performing in our city, as was the case with this amazing jackpot of a double headliner show.
Check out our Photo Gallery of Leon Bridges & Ngaiire's Melbourne show HERE
Photos by Kyleigh Pitcher