Live Review: Luke Million @ Black Bear Lodge – 02.09.2017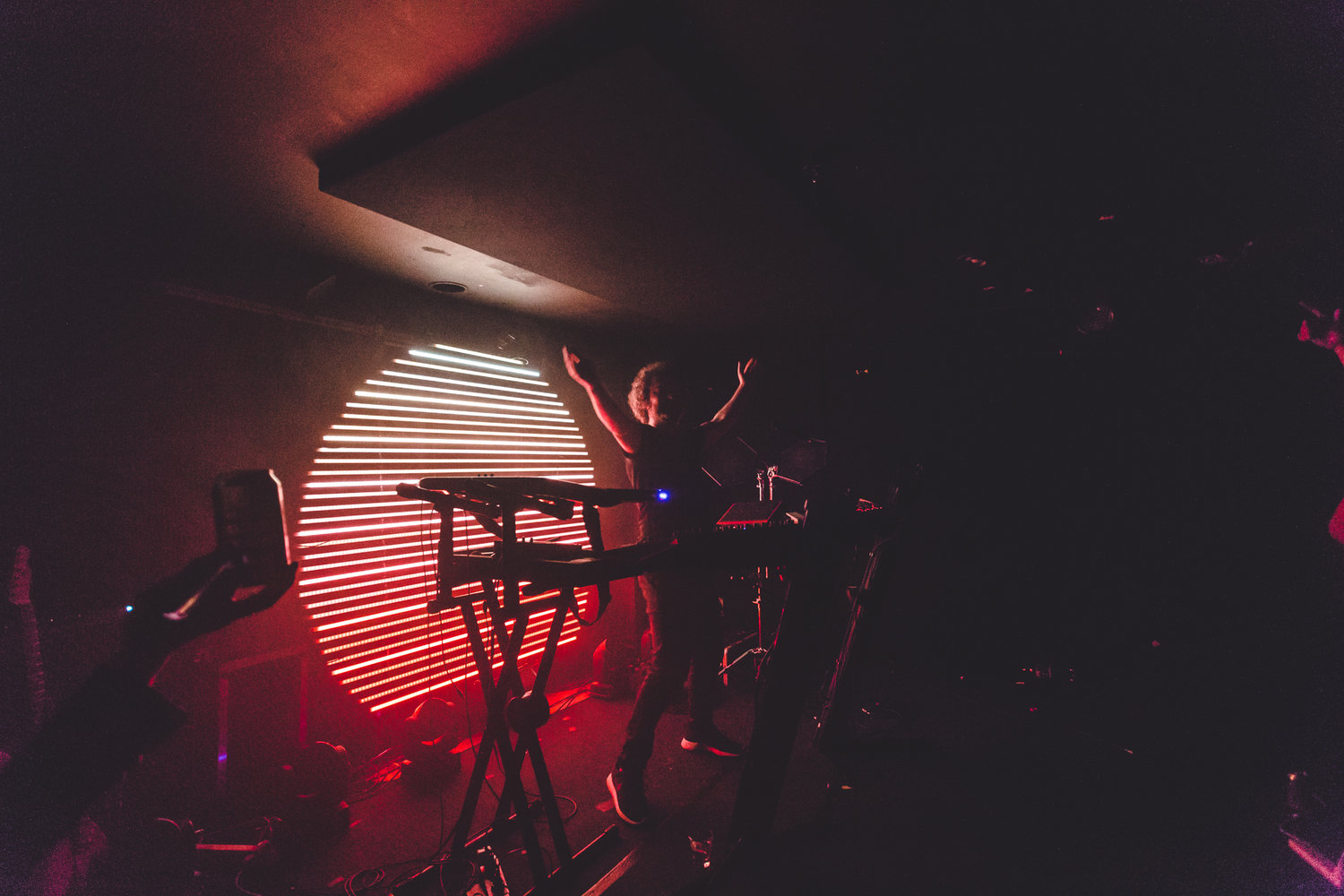 With a successful EP release, comes a successful EP tour. That's exactly what we had in store at Luke Million's huge Black Bear Lodge launch show. With a full light show and massive arsenal of synthesizers stacked on the empty stage; as we enter the venue, it was easy to see we were in for an exciting night of light and sound.
As the moment arrived for Luke to take the stage, the lights dimmed and the FM 84-style backdrop lit up and that sweet Juno-esque synth sound filled the room. Striking us straight into that familiar arpeggiated high patch, it was time to jump around and dance as the synth lord took us into his EP hit, Return to Transylvania.
As the vocoder faded, the tempo picked up a bit and we were surprised with a club classic! A cover of Peter and The Magician's Twist. With solo and vocoder voice effect to take the nostalgia to a turbo maximum, you could see the older fans of Luke really enjoying this one.
As we moved through night, it was time to amp things up a bit. Across Luke's socials throughout the day we were teased with the rumour that there may well be a special guest jumping on stage for the Brisbane leg. It was to all come true with non other than Sean from Last Dinosaurs jumping on stage to belt out the collaboration hit, Hypnotised.
The set was to only become even more intense as we were treated to a synthwave cover of a Pink Floyd classic, Another Brick in the Wall, accompanied by keytar solo and all! It was a true surprise and quite the unique style of cover.
But it was no Luke Million live set without his blistering remix of the Stranger Things opening theme, taking us through the huge rise and the sweet cutoff filters that the tune has to offer all complimented by amazing lighting backdrop that he has on tour with him.
As the show came to an end, Luke walked off stage with the crowd chanting one name. But it wasn't his… It was ARNOLD. The crowd chanted and chanted until Luke returned to stage and smashed out the Future Classic hit. It was a most enjoyable night of sound and dance and those thinking about attending the remaining shows should not even hesitate to jump on board.