Live Review: Mansionair, MT Warning, Mid Ayr @ The Foundry, 17.12.15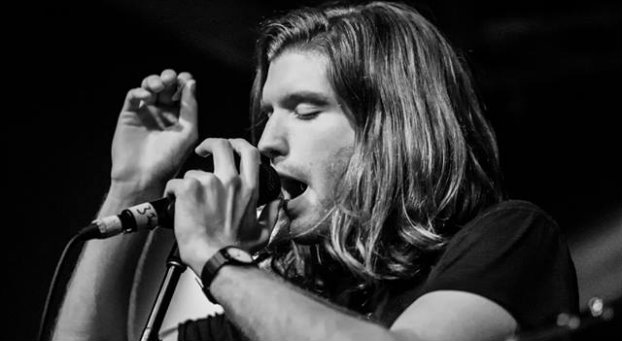 Bringing their "Speak Easy" tour to the Foundry on Thursday night, Mansionair put on one hell of a show, accompanied by Brisbane's Mid Ayr and an old favourite MT Warning.
Brisbane locals Mid Ayr kicked off the night. Although there was only a small crowd gathered for the men with the killer mo's, they were able to decidedly showcase exactly why we love the Brisbane music scene. Hugh, who is the singer/songwriter now leading the trio is the ex-guitarist of The Trouble With Templeton, and the drummer has been known to flit between My Own Pet Radio and Denpansaar, just in case you needed any more confirmation that these guys have the potential for brilliance.
Yet to release a debut EP or album, each song they played was a surprise. However, within minutes I was a fan. If you like the sound of Half Moon Run, you'll seriously dig these guys. Older single My Mayhem included some awesome body percussion, and a laid back kind of vibe that's perfect for the long hot Summer we're about to endure. Whilst new single Letting You In is significantly rockier, displaying the broad spectrum of music these guys are capable of. Seriously, get amongst these guys!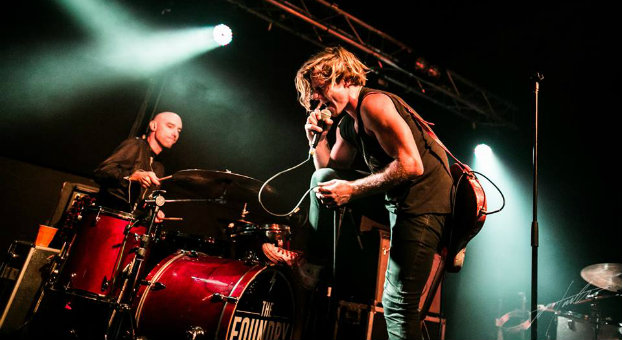 Next up was an old favourite of mine, MT Warning (pronounced EM-TEE, from the man himself). It's been a little bit too long since we've caught this guy live, having released a new EP and toured the east coast it felt like more than overdue to catch up with him. Forward Miles, which is perhaps one of the oldest songs we've come to know and love from Byron local Mikey Bee kicked off the set. Then, Black Moon a song from the new EP Petrified Heart which seems driven by some Eagles' Hotel California vibes fell over the crowd, which was growing sizeably by the minute.
We love him for writing songs about love, and I Want You To Be My Girl This Century bought all of the couple in the room out of the woodwork. Donning the guitar from his infamous When It All Bleeds Out video it was amazing to watch how far this man has come with his art. Showcasing songs such as Sinking Sun from before we even knew who he was to hearing his newest material in Petrified Heart I was in awe at the maturity of the music, the styling and flawless lyricism that encompasses what you feel before you even realise that you feel it. Oh, and that cover of Hotline Bling wasn't too bad either…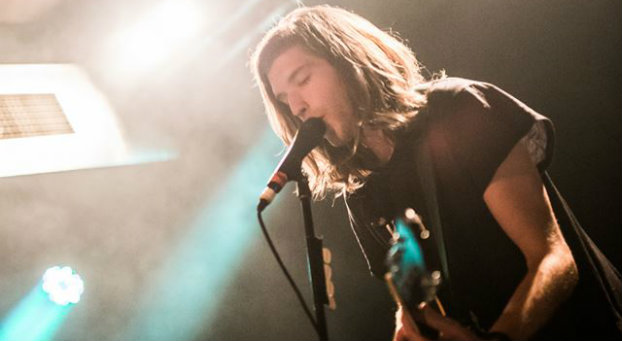 Headliners of the night, Mansionair ambled onto the stage all long hair and sly smiles and by this stage it seemed that The Foundry room was finally full. Opening with some new material, a song called Mirror Me had punters excited from the get go. Despite some set list confusion (and a quick lesson as to why you don't let everyone write their own version of a set list) the lads brought their signature electronic cross indie pop tunes to the people of Brisbane. With 'Technicolour' being one of the danciest tunes of the night so far, their infamous Seasons cover of Future Islands and jokey chatter about the dangers of eating disco biscuits whilst writing it was hard to believe that Mansionair have never played their own headline show in Brisbane before.
Pick Me Up was an amalgamation of dreamy pop electronica which had the crowd transcending to another plane, no doubt. Latest single Speak Easy gave the crowd a chance to sing back the lyrics and throw all of the love and energy coming from the stage right back to the guys creating it. The fact that majority of the songs were new and unknown played no part in the atmosphere of the gig, with tracks like Shadows simply exciting fans for what's yet to come. First single 'Hold Me Down' which undeniably is the song that first caught the attention of music lovers Australia wide was the perfect end to the gig. With a killer venue, an A+ line up and fantastic music all round, it's kind of hard not to love a Thursday night at The Foundry.