Live Review: Maroochy Music & Visual Arts Festival 2016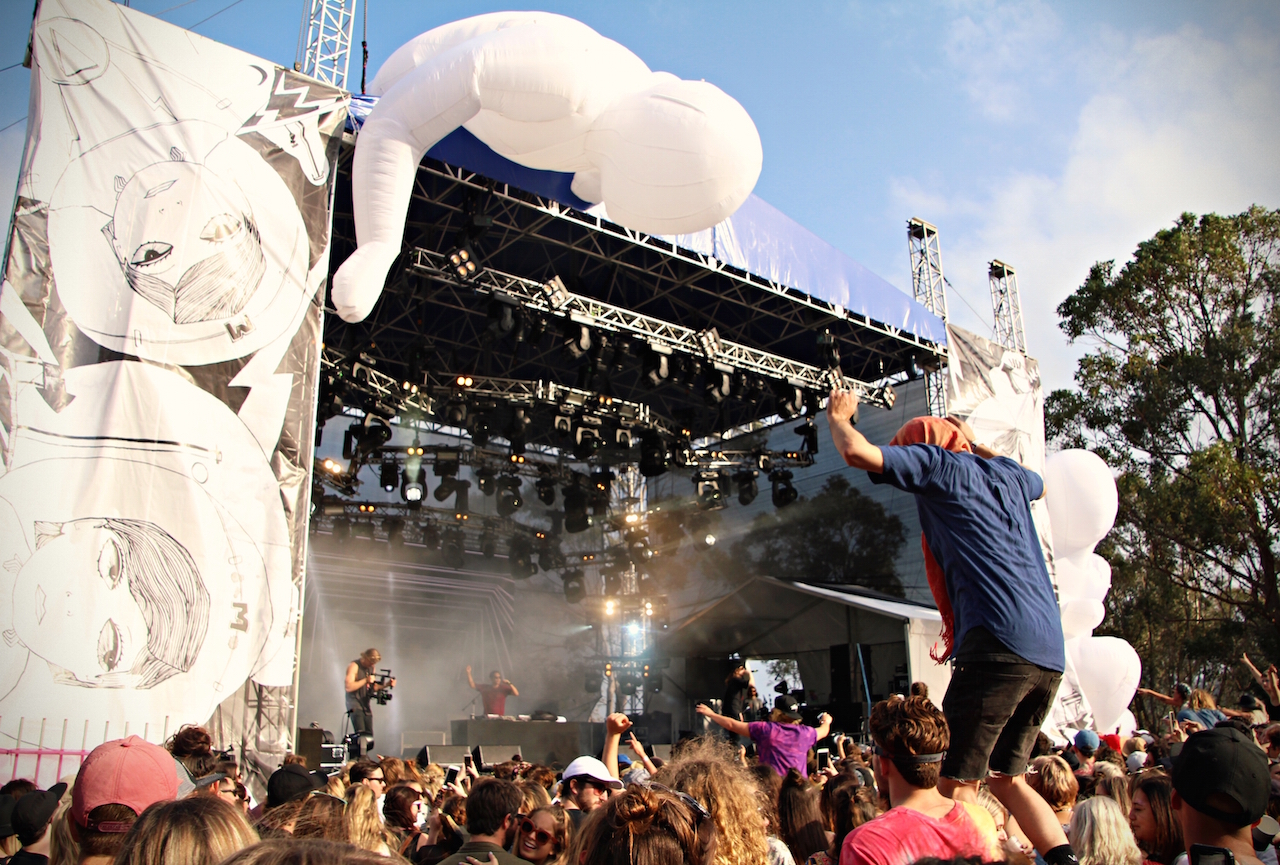 Just after 10am the lounge chairs placed around the Old Horton Park Golf Course were already in heavy use at the Maroochy Music & Visual Art Festival. Pop Cult's most recognisable hit Sunshine made the perfect soundtrack to a Saturday morning lazing around on the grass, frontman Elliot Heinrich's gutsy vocals proving reason enough to stick around through Sunday Morning.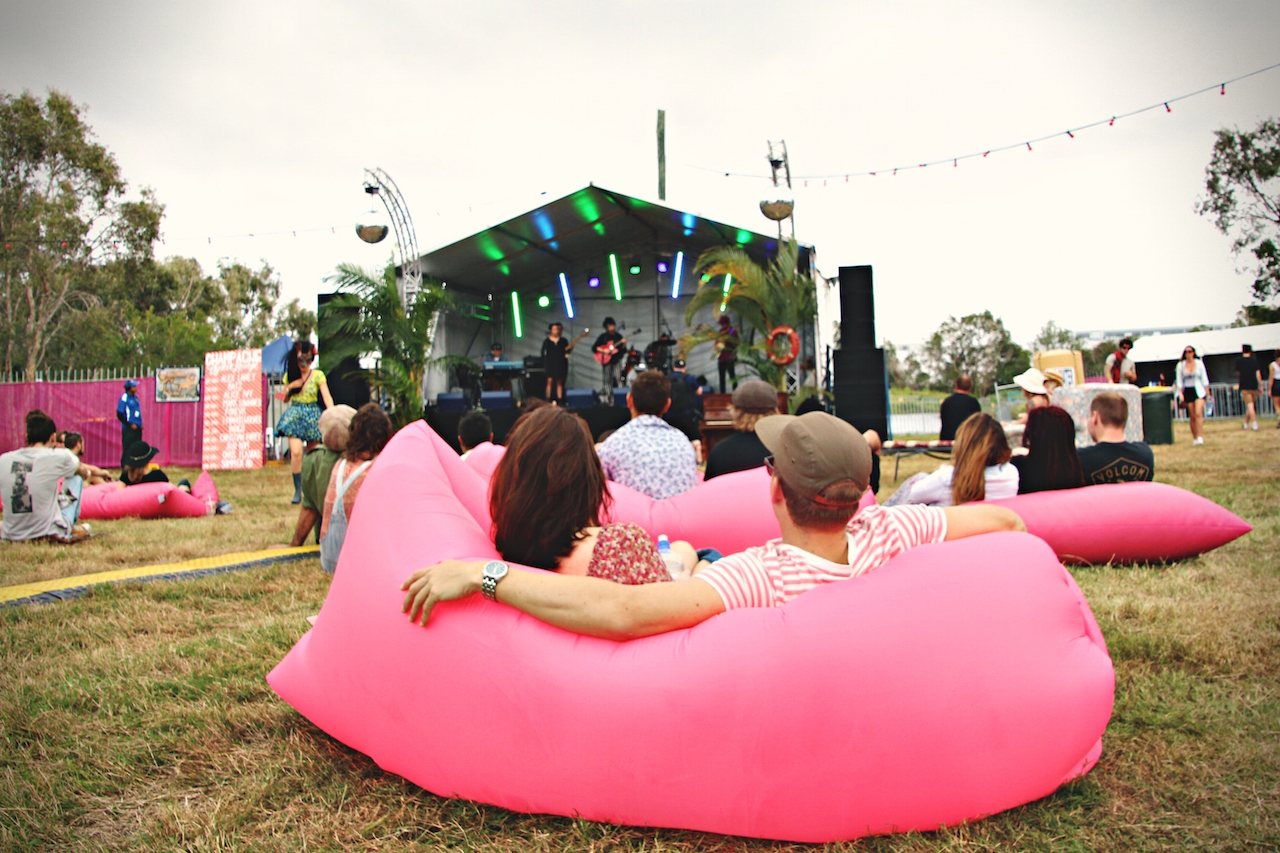 Few migrated from the main stage between Pop Cult and Vera Blue, the grass spotted with punters in their best boho outfits. Vera's voice was as pure and strong as ever, sending goosebumps right to the back of the crowd with spine-tingling live renditions of Fingertips, Turn, Patterns, and crowd favourite Settle. As the spotlights illuminated her amazing long hair, the stratospheric high notes in her cover of Jack Garratt's Breathe Life left the crowd stunned and ready for a big finish with Hold.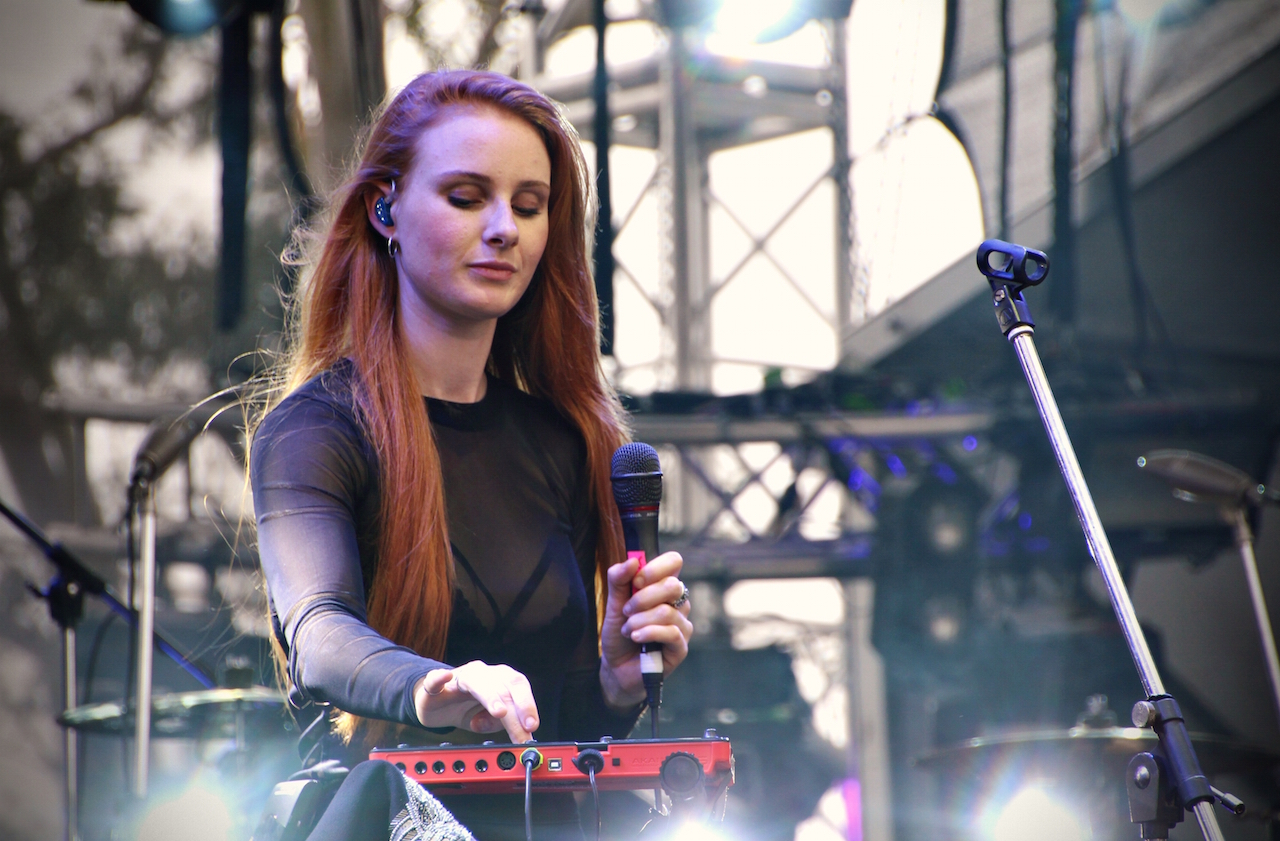 Over at the Champagne Oyster Lounge Juju Bom brought slick jazz to an intimate crowd with gutsy vocals and heavenly harmonies, but they had tough competition for attention – before long, Japanese Wallpaper was launching into Cocoon on the Main Stage. He looked quietly confident, smiling as girls with glitter-bombed faces were hoisted onto shoulders. His new tracks Caving In and Glow went down well, but nothing rivalled his closing number Forces for crowd participation as a crowd full of fans sang along with Airling.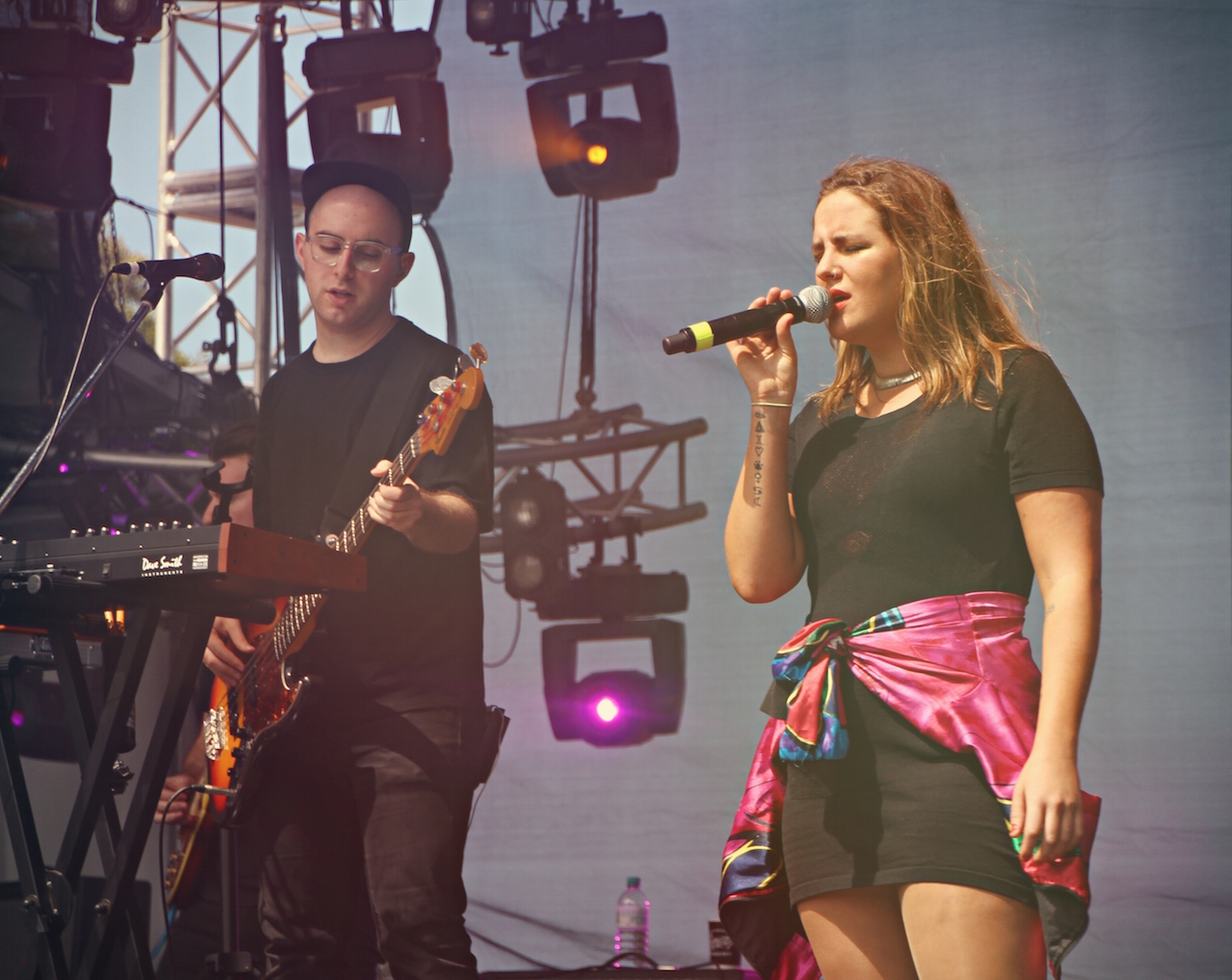 There was just enough time to catch a quick glimpse of Christian Patey treating the Champagne Oyster Lounge crowd to a cover of Jack Garratt's Weathered before Ngaiire took the Main Stage. The harmony of her powerful voice and two backing singers over blaring synthesisers defied comparison, making for one hell of a spectacle between her pompom covered outfit and synchronised dance moves. With a belt to rival Beyonce's, Ngaiire's passion, emotion, and energy made for one of the day's most joyful and memorable performances.
Between shoeys, crowd surfing, and intense moshing, Bad//Dreems drew an amazing reaction out of the crowd. Frontman Ben Marwe's voice was as rough as sandpaper and perfectly suited to their shredded guitar riffs and crashing drums, his face turning red with exertion as they threw themselves around. Much to the displeasure of the band, one punter made a run for it and jumped onto the stage, dancing around the frontman before being dragged offstage.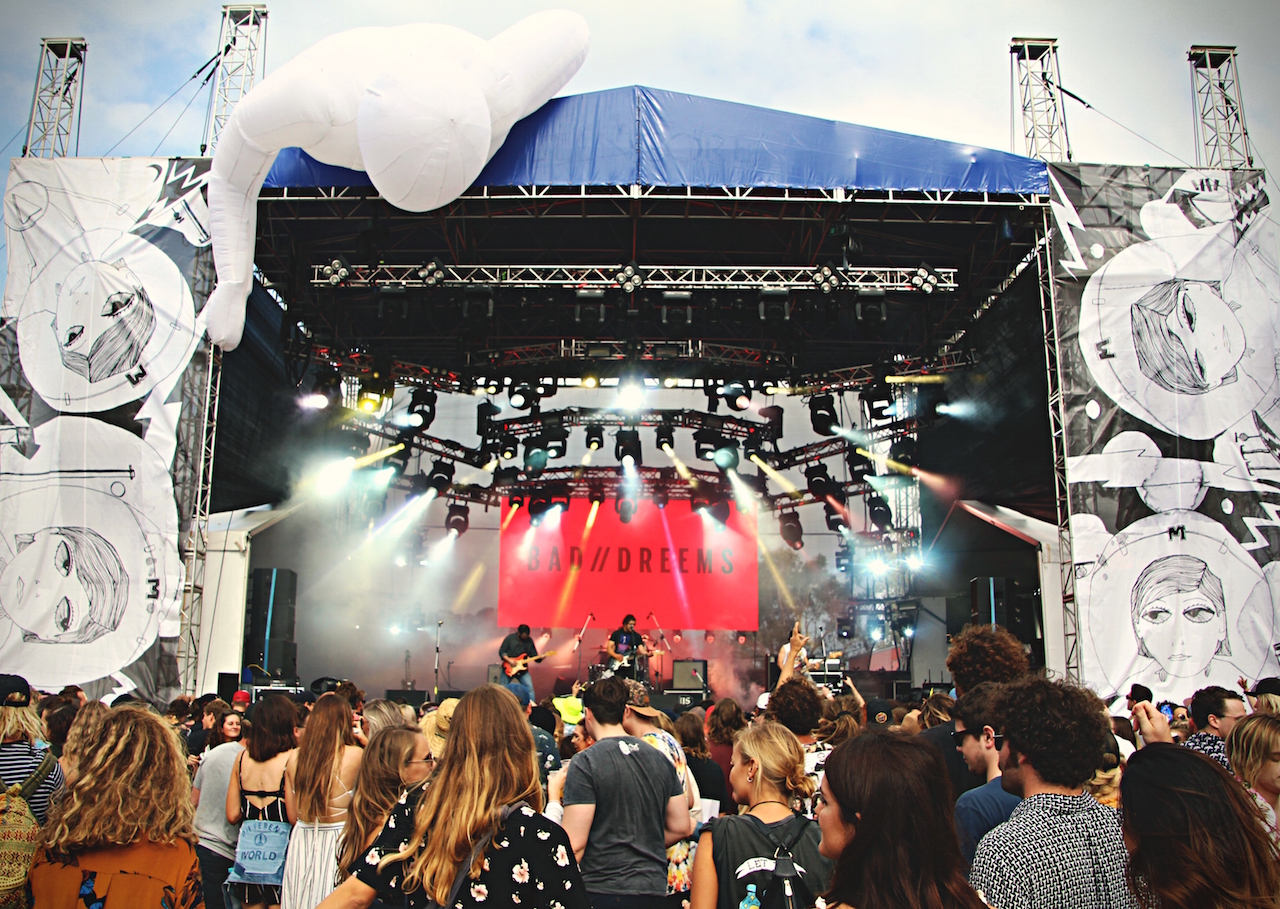 Thankfully, Allday was up next to take the craziness down a notch. Despite his tiny stature, his confident strut made him look perfectly relaxed on stage. From toilet paper to AFL balls, he handled everything thrown at him and got the crowd pumped just by hopping around the stage. You Always Know The DJ, Allday facilitated a mass singalong finale from the crowd, leaving them with plenty of good vibes.
Back in Champagne Oyster territory psychedelic guitar riffs, moody vocals, and strong drum rhythms earned Forevr some well-deserved attention, but there was little time to appreciate it before City Calm Down's set. Son captured ears and hearts with its passion, the emotion translating through frontman Jack Bourke's facial expressions and pelvic thrusts just as well.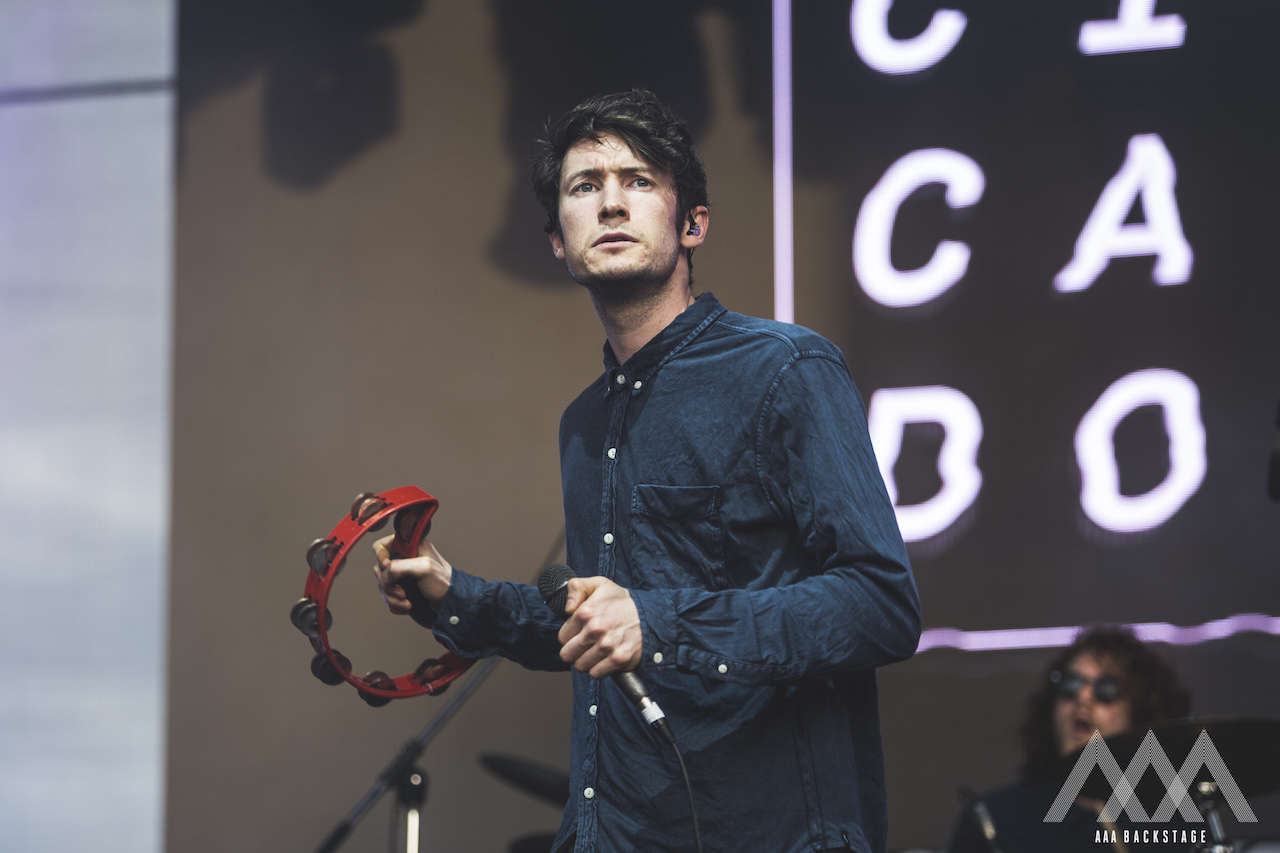 Pleasure and Consequence saw Bourke climb onto a speaker, looking like a preacher divulging a sermon and somehow also like a sinner at confession tormented by his own words. The power and vulnerability in his voice made every song memorable, but nothing mores than his quick crowd surf at the end of final song Your Fix, narrowly surviving the death grip of crazed teenage fans.
Anxious to see George Maple, many stayed rooted at the Main Stage until the bass rhythm of Sticks and Horses exploded out of the speakers. She surfaced in a seductive black leather leotard, moving with sassy confidence and energy, and she instantly had the crowd under her spell. Declaring "if anyone smokes weed, this is the time", she launched into Bury, and things only got more sultry from there with a cover of N.E.R.D's Lapdance and Beyonce's Diva. She rounded off the performance with the incredible high notes of Where You End And I Begin and the crowd-pleasing magic of Talk Talk, leaving everyone with plenty to…talk about.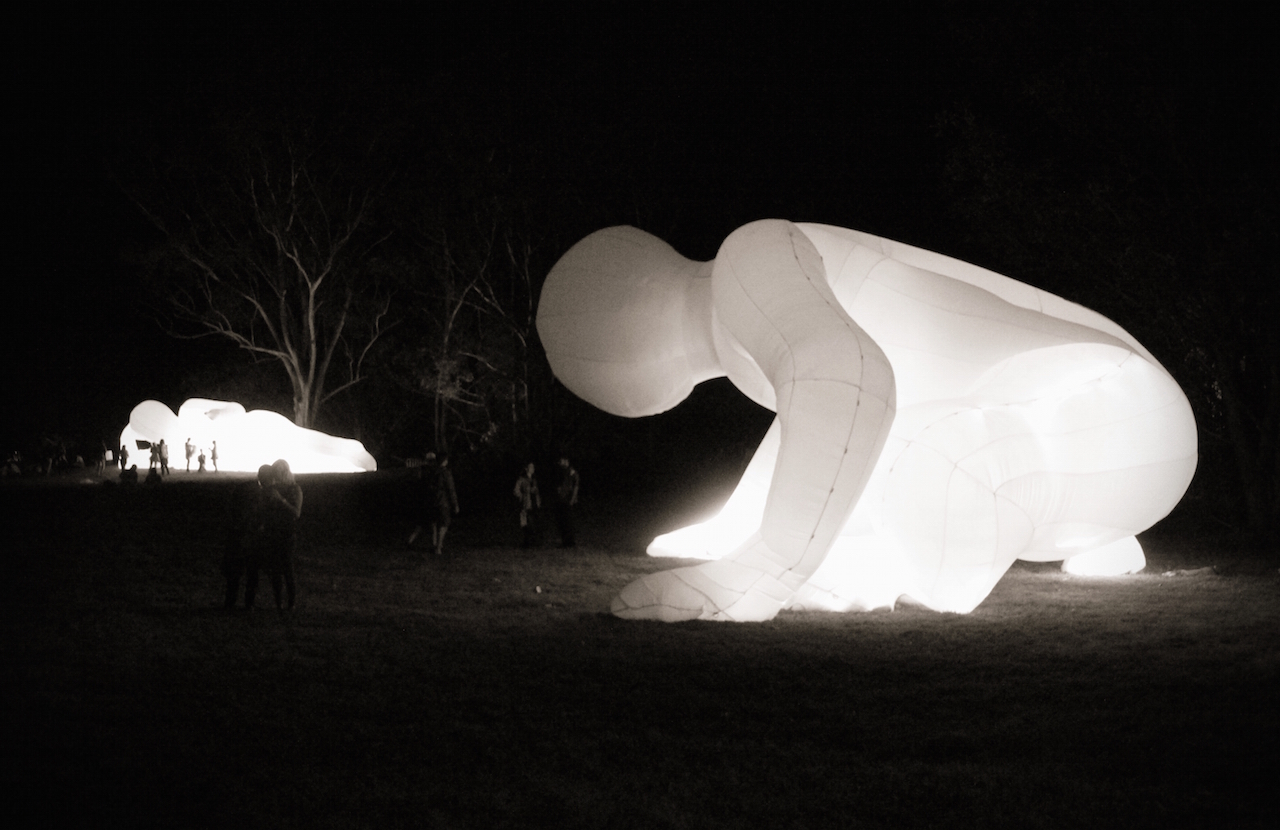 Despite the desperate cries of teenage fans, Matt Corby finished his warm up without audience interaction, looking vacant, removed, and somehow even more of an artist as a result. He shuffled around with the casual air of someone unaware of his talent, and sang as though he were an old soul in a young body, his falsetto never failing to impress. He proved himself a multifaceted musical prodigy with the guitar and the flute as well as impressive vocal runs. The crowd loved his powerful belts in Resolution and the contrasting falsetto in Empires Attraction, but nothing compared to his note-perfect live rendition of Brother, accompanied by a makeshift choir of festival-goers who knew every word.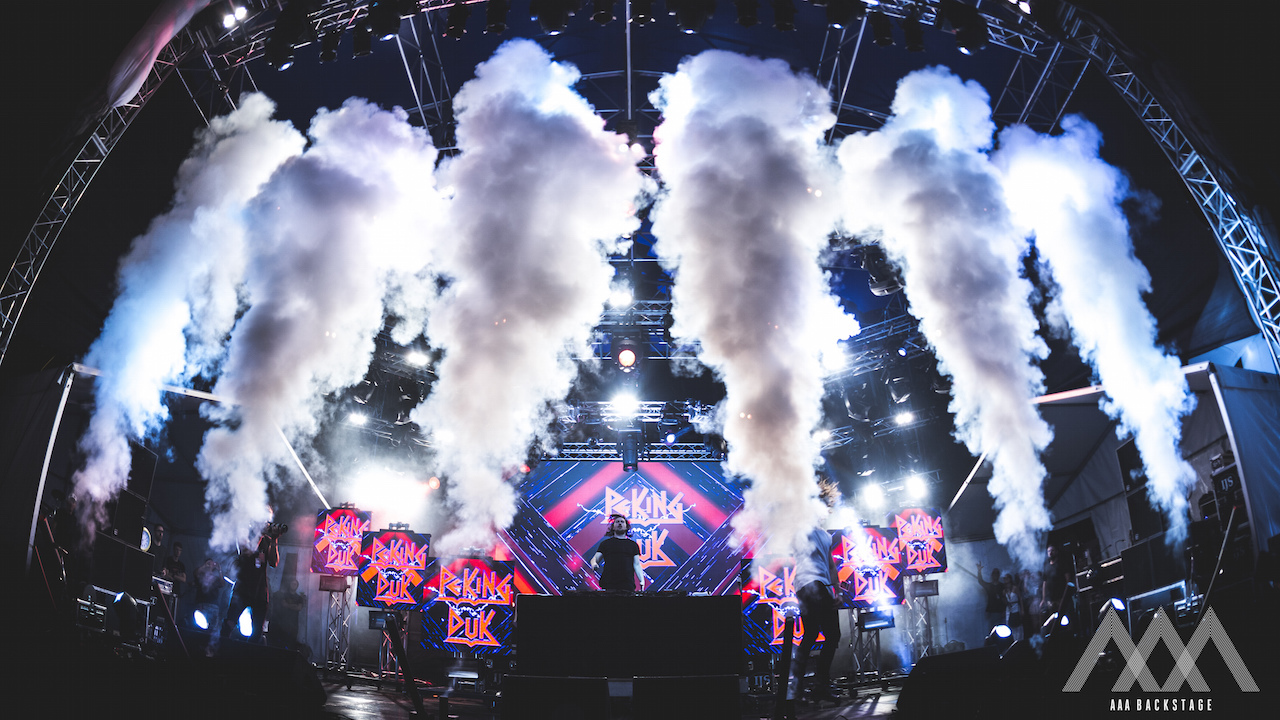 Kicking off with a David Hasselhoff video, Peking Duk had the crowd's undivided attention from the start. The performance quickly turned into a heavily-mixed DJ set featuring everything from Drake's One Dance to 'The Lion King' soundtrack. Flipping their hair like crazy, the duo turned the crowd into a club for their whole non-stop set and even the rain couldn't stop the party.
Their brand new, unreleased track got a strong reception, but amidst the madness of semi-nudity, smoke jets, paper streamers, and the "double-decker" crowd full of girls riding on shoulders, most of the music had been forgotten by the end of their set. It was all about weed, sweat, tinnies, pingas, and praising the "king" who managed to crash the stage.
Crowds flooded out of the golf course as the rain began to pour, leaving a depleted, gathering of saturated fans to greet Client Liaison. They came armed with pastel suits and synchronised choreography, looking ready to entertain, but the weather wasn't the only thing that didn't quite go to plan for the headliners. In a classic faux pas, frontman Monte Morgan addressed the crowd as "Mullumbimby" not once but thrice, proceeding to throw the microphone into the air, fumble it, and drop it onto the stage. While Client Liaison still managed to put on a good show, a torrential downpour and the most legendary mic drop of all time sadly tainted the memory of the music.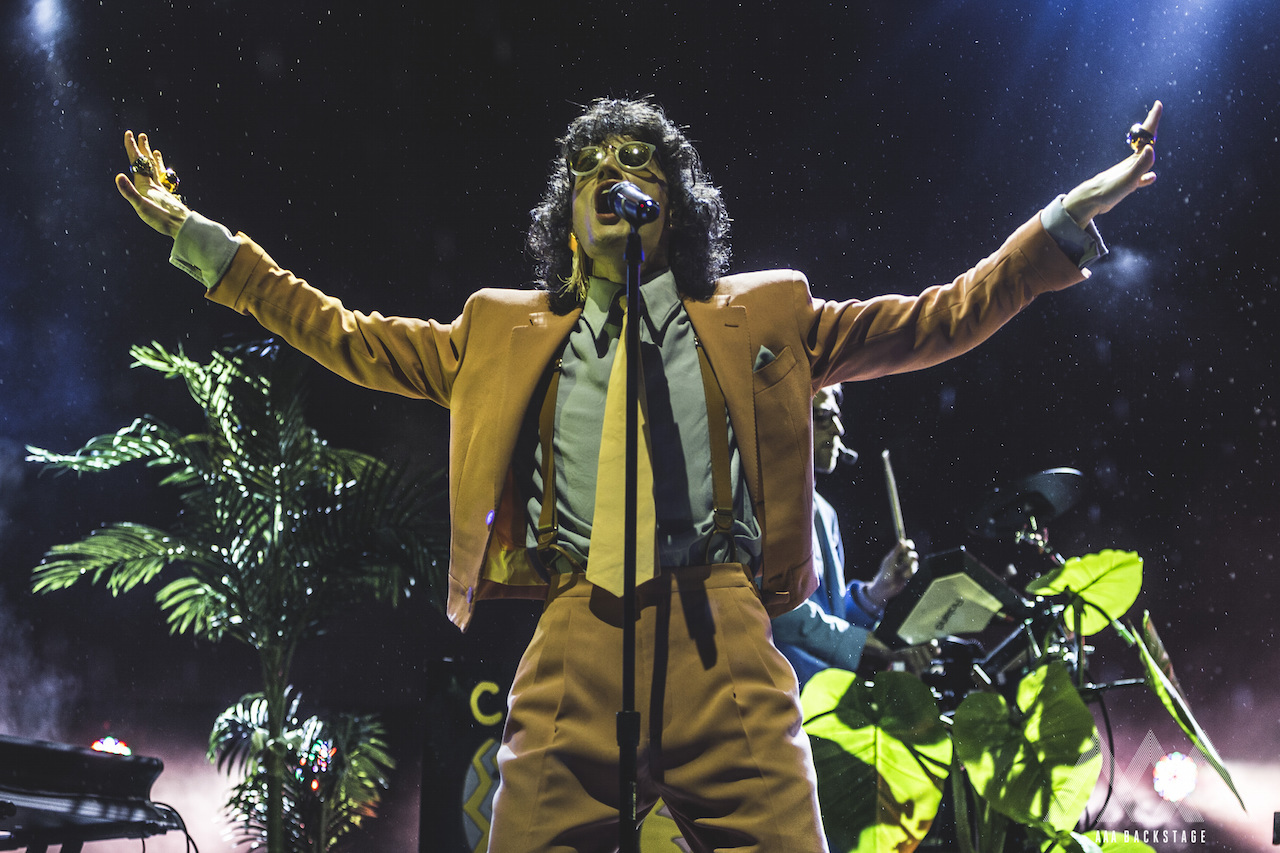 Check out our Photo Gallery from Maroochy Music & Vis Arts Festival Part 1 HERE and Part 2 HERE