Live Review: Matt Corby w/ Kita Alexander @ QPAC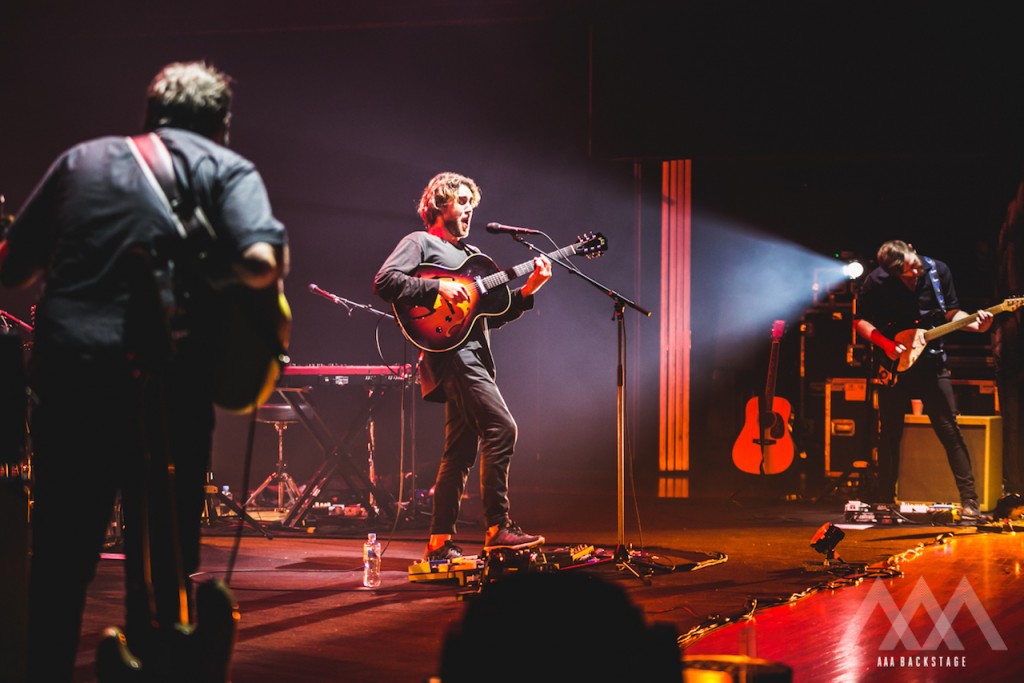 With five EPs and a freshly released debut album, Matt Corby took over QPAC in Brisbane for the first night of his 'Telluric' album tour. With a sold-out audience and a hype like no other, our bodies were ready for something great. But nothing could have prepared us for the total whitewash of emotion and musical magic that was to take over us. It went for an hour, but will last a lifetime.
"A melange of dulcet harmonies were spliced together through the use of loop pedals and the sheer brilliance of Corby's voice."
Kita Alexander was a delicious light appetiser to the evening. Some catchy indie-pop to spark your ears' taste buds, with some bubbly melodies and bright synthesiser work that blends an easy listening sound with a very pleasant husky vocals. Though with little audience interaction, and only a dainty smile flashed to the crowd, you couldn't help but feel she was holding back a little. The band have synergy between members, and a lot of energy in their music, but their live performance definitely would benefit from directing that energy to the audience. Also, Kita definitely reminds you of what Taylor Swift's younger sister would be (but that could just be the blonde hair, white dress. and white guitar though).
Intermission served a nice break between acts, as well as serving a glaringly obvious age gap between those to see Matt Corby and those seeing Sound of Music in the other theatre. Though Corby's crowd had a lot more man buns and white girls wearing hats … inside … at night time, Sound of Music definitely won in the 'Nan's taking her grandkids to the Theatre because she will not have uncultured swines in her upper middle class house' category.
Belly Side Up threw us into the deep end, featuring one of the most deliciously sublime bass riffs you'll find in your life, and it was nonstop gospel glory from start to finish. Smooth Lady Wine shone brightly, a track that forced your buttocks to groove despite being glued to a seat. Yet it wasn't until Monday snuck up and tapped you on the shoulder that you realised just how lucky you were to be in the same room as Matt Corby.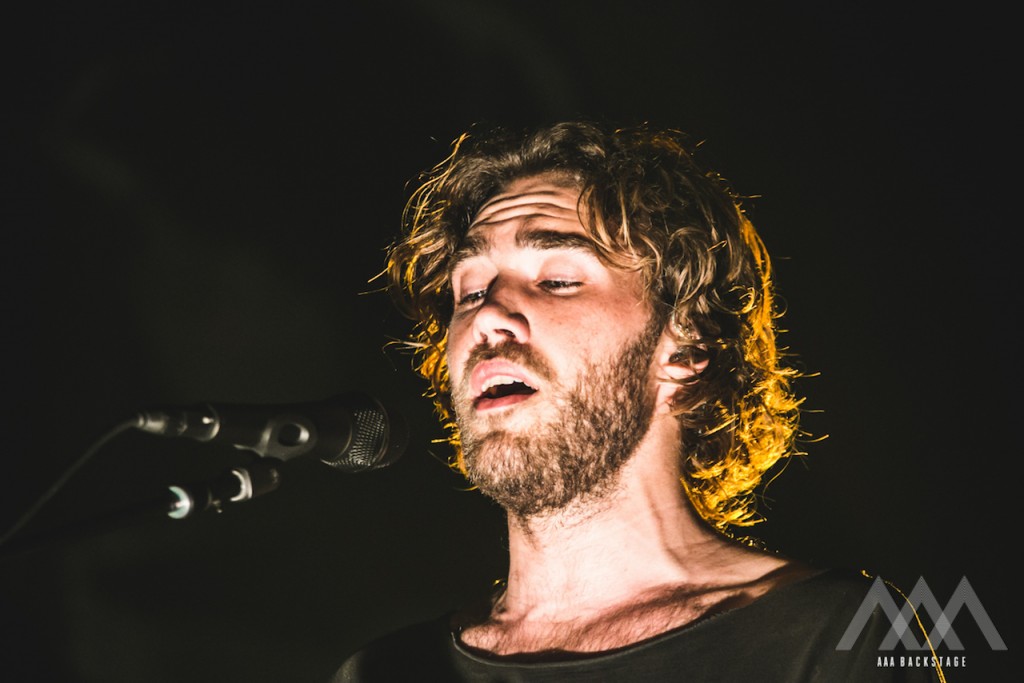 A spotlight shone on the bandless stage as Corby concocted a piece of auric acapella that cut through the heavy powerful sound of the night. A melange of dulcet harmonies were spliced together through the use of loop pedals and the sheer brilliance of Corby's voice. A gorgeous, gorgeous moment that won't be easily forgotten.
A trance washes over the man's very person. A passionate glare into the distance is the outward expression of his magical musical journey. He visibly disappears into a whole other world as he sings, but during those truly powerful vocal outbursts and heartbreakingly beautiful lyricism, for a few brief moments he takes you with him. This Peter Pan sprinkles his musical fairy dust over us and taking us to his Neverland, a place where none of us wanted to leave.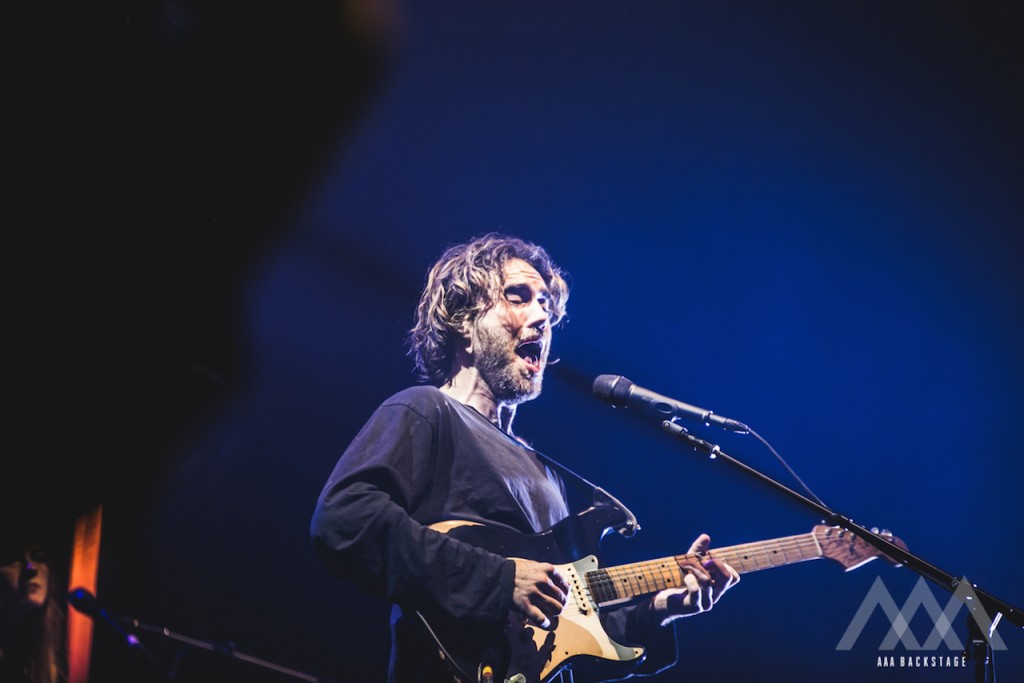 The ongoing debate within this writer's head, and from overheard conversations, was the pros and cons for the venue. QPAC is Queensland's premiere performing arts centre, and you cannot deny the acoustic value and the general aesthetic of QPAC, but the 'kick back and enjoy the show' atmosphere just didn't sit right. From the opening boppy numbers from Kita to the powerful Brother explosion from Corby there were too many missed boogie opportunities. Though in saying this, those intense almost orchestral moments in Corby's climatic tracks swirled through house like a vortex of magical musical emotion. It was certainly a fair trade, our hips were restricted, but our souls did the dancing instead. Who doesn't like sitting anyway?
Going full Benjamin Button through his set, the further we went along, the further we went back in time. Finishing the set with Souls' a Fire, the heavy distorted blues rift kicked nostalgia into overdrive. The track followed Corby's most popular banger Brother, which had the entire auditorium singing in chorus. A giant choir took over QPAC for those brief minutes, with the climatic choral crescendo infecting each audience member with a powerful roar. The old tracks served a beautiful reminder of how far this man has come. The on-stage shake ups to tracks penned long ago show the fluidity in Corby's music, nothing is final and there's always room for more.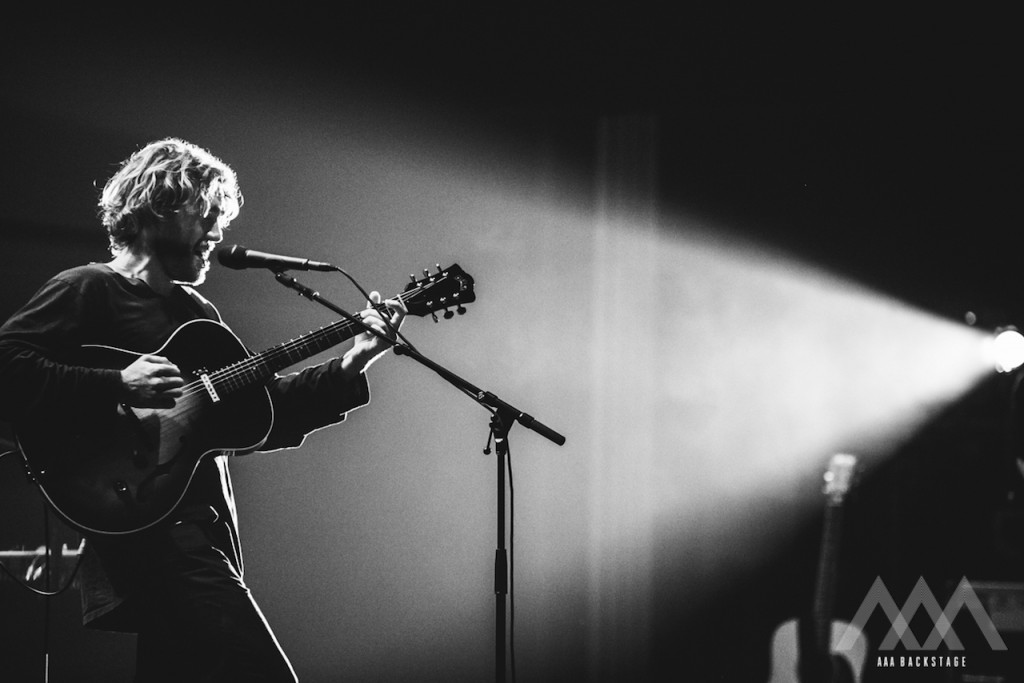 The stomp on the floor, and the shouting and whistling is certainly a different response to what the Sound of Music was probably receiving next door, but is was an involuntary reaction to seeing the Corby and his band leave us. An act that just leaves you wanting more and more and more and more and more and, well you get the idea.
Recorded tracks satisfy the taste buds, holding them over until the next nibble on the play button, but they are only an entrée when comparing them to experiencing them being created in front of your very ears. The genuine musical talent that escapes from Corby and his band is more of an experience than a performance. The powerful outbursts from Corby himself, to the flute solos, to the delicate harmonies, to splashes of tears hitting the floor in the crowd, this main course is served red hot, nice and juicy. If you're a Corby fan, a music fan, a life fan, a human, then the one thing you need to do this year is let Matt Corby take your breath away.
Check out our Photo Gallery HERE