Live Review: Meg Mac @ Enmore Theatre – 02.12.2017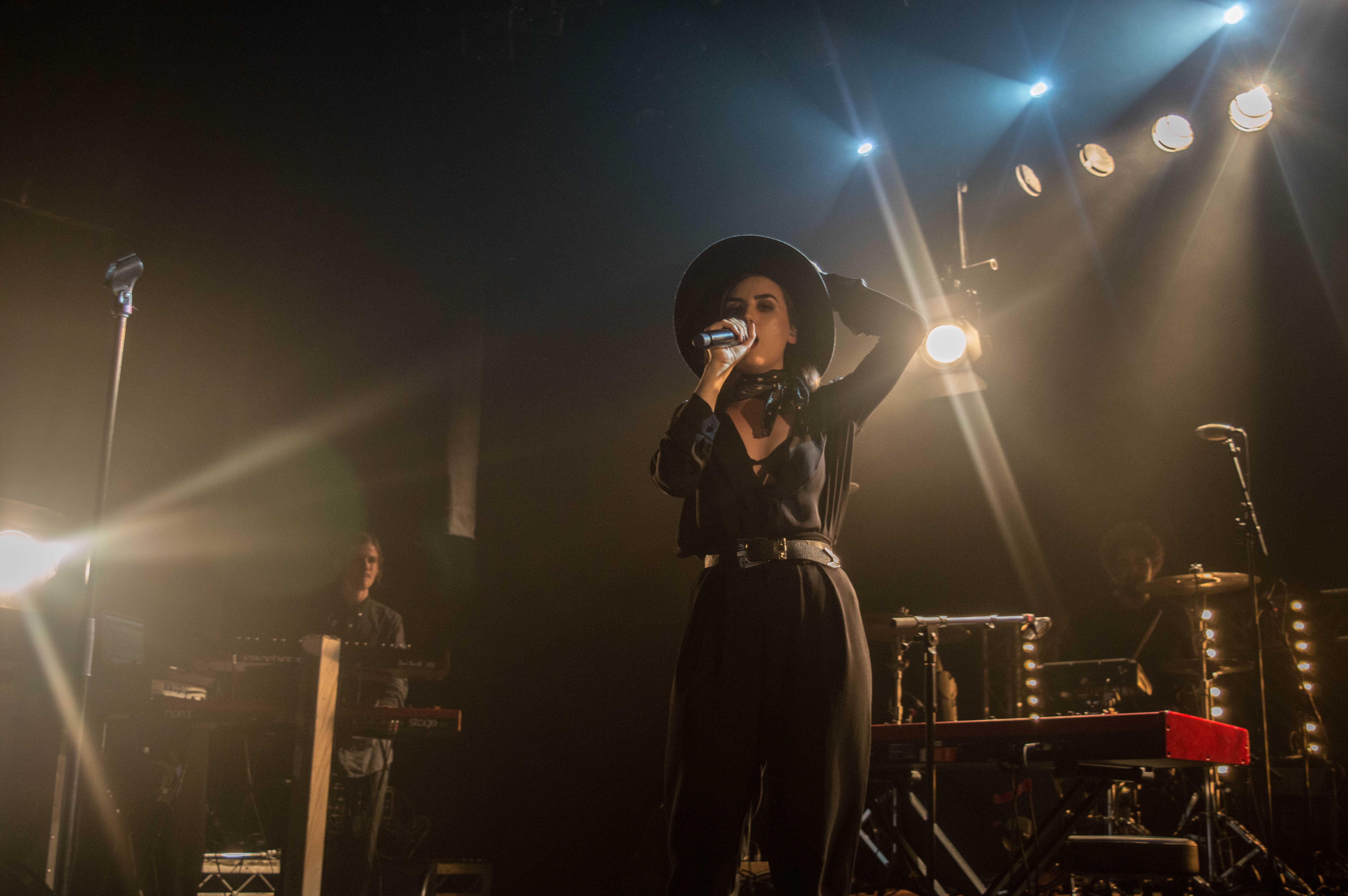 When soul and passion are mixed, you receive the equivalent of Meg Mac. A sold out tour as an up and coming artist is nothing short of amazing—and AAA Backstage was lucky to get a piece of it.
When I was given a backstage wristband by surprise, I knew my night would take an interesting turn. As I leave my friend in the abyss of Bondi Beach girls, dragged along boyfriends and middle aged mums—I head back to see what Meg and her special guests have in store.
One of MEG's most notable guests, Georgia Fair, blessed the crowd with some ballads that make one imagine a long drive down a country road with a lover waiting back in the dust. The band of five were very well dressed for their set, accessorised with glasses of whisky on the rocks. Once the audience received their share of acoustic folk, screams were heard for Meg.
The hazy smoke and purple lighting set the mood for the soul singer's phenomenal entrance – downed in her infamous cape and hat that all girls hope to find in stores amid springtime. Meg began her soulful set with songs You Know Better, Maybe It's My First Time, Didn't Want To Get So Low But I Had To before introducing herself and the show—the girl likes to keep it short and simple!
The show turned a more upbeat side as it progressed on, with fan favourites such as Brooklyn Apartment (It's Louder than the TV and the Radio) and Painters—or as Meg and friends would like to call it, the October Song. Painters had made the biggest impact on the congregation of showgoers thus far.
For a more spontaneous and sentimental touch, Meg enticed the crowd to use their phones to make the Enmore Theatre shine like a star during ballad Shiny Bright, and impressively used a loop station, or commonly known as a Loop to create Saint Philomene. Tash Sultana, you have some competition!
Meg suddenly brought the tempo back up with groundshakers such as Grandma's Hands and her epic single Low Blows to near end her show. After many screams and cries, the audience was additionally treated to an encore which included Meg's memorable cover of Tame Impala's Let It Happen and a new single of her's yet to be released.
What that single is, and what Meg plans to do in the future is to be found in that little Brooklyn Apartment of hers—turn the TV down will you?