Live Review: Milky Chance @ The Tivoli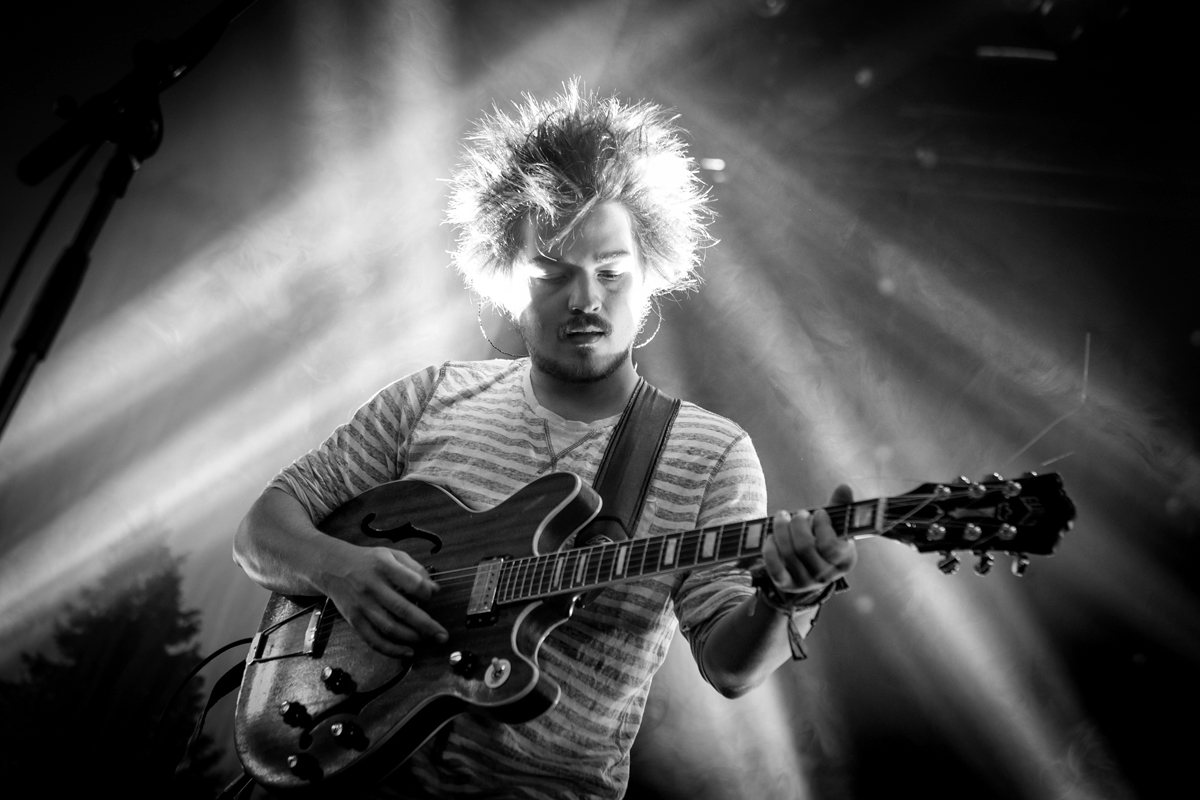 Australia does few things well; self-deprecating humour, drinking booze of out things that we shouldn't and, most importantly, poaching musical talent from around the world. Ever since Milky Chance's single Stolen Dance hit out shores back in 2015, we've been in love with the German trio. This love was no fiercer than at their first Brisbane headlining show that just so happened to be at a sold out Tivoli.
Amy Shark opened up the evening proceedings, revelling in her newfound fame. A seasoned performer already having slogged it out on the Gold Coast music scene for a number of years, Shark had no problem raising the mercury in the swollen room. Her voice was unwavering, her band was tight and her references to hating woman who talk to her men were plentiful.
Shark's cover of Eminem's Superman was unexpected but not uninvited, transforming the vitriolic single into a crowd friendly sing-along, censored to Shark's sensibilities.
Milky Chance, inflated to a quartet for live purposes, shuffled unassumingly onto the stage wasting no time in showing off their stunning, circular light show. Title track from their sophomore album, Blossom bloomed early in the set, introducing the rapturous audience to the group's easy excellence.
Rattling off the album's many superb singles in quick succession (Ego, Blossom, Doing Good) cemented what supremely talented songwriters Milky Chance are. Vocalist Clemens Rehbein's raspy alto slots delightfully into Milky Chance's slacker with soul melodies provided by a band that seemed to all share one in-sync mind. Not only did they do all this but they made it look easy.
While the entire band melded together like a dream you don't want to wake up from, there was one clear star of this particular evening. There are hints of harmonica in Blossom but guitarist/harmonica extraordinaire Antonio Greger shone in a live capacity. First pulling out his wicked skills in the breakdown of Peripeteia, Greger than proceeded to unleash some astounding improvised solo's over previously harmonica-less tracks. Even at one point enlisting the help of a stagehand with a harmonica net to make his lightning fast transition to guitar that more impressive.
The band dutifully pulled out some stunners from their debut album with 'Flashed Junk Mind' transforming the cold-for-Queensland room into a Caribbean dance hall.
Carving out the end of the set with a masterfully energetic rendition of Cocoon, Milky Chance came back to give us one heck of an encore. Stolen Dance was, predictably, a hit with Rehbein giving the audience a whole chorus to try out their enthusiastic singing voices.
After layering humble admiration on the crowd (which Rehbein could barely get out due to the audience cheering his every word) the band blessed us with Sweet Sun and the most amazing prolonged harmonica solo ever bestowed on a non-jazz crowd.
Milky Chance are the full package, talent, charm, charisma; and to top it all off they might just be the heroes we need to bring the harmonica solo back into mainstream music.